For the last few months we've been checking our library books out in batches on a theme. It has been fun to read several different books each week on a certain topic of choice. Lately, that topic has been SNOW.
About a month ago snow was regularly appearing in our forecast for several weeks. We had a snow day from school and work. We bought new snow pants and boots for the kids. Built snowmen and made snow angels.

It has been a few weeks with no fluffy, white snowflakes to play in so we have turned to our books instead. Here are a few of our favorite books about snow from the library.
Children's Picture Books about Snow
The Snow Globe Family
By Jane O'Connor, Illustrated by S.D. Schindler
Published September 2006
Find The Snow Globe Family on Amazon.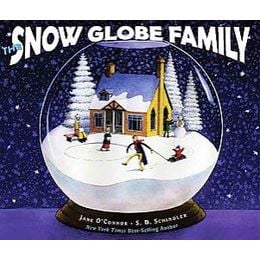 Oh, when will it snow again? wonders the little family who lives in the snow globe. They long for a snowstorm— if only someone in the big family would pick up the snow globe and give it a shake.
Baby would love to. She notices the little family, but the snow globe is too high for her to reach. But then Baby is alone during a snowstorm. Will the snow globe family get a chance to go sledding, too?
The Story of SNOW
By Mark Cassino with Jon Nelson, P.h.D., Illustrated by Nora Aoyagi
Published October 2009
Find The Story of Snow: The Science of Winter's Wonder on Amazon.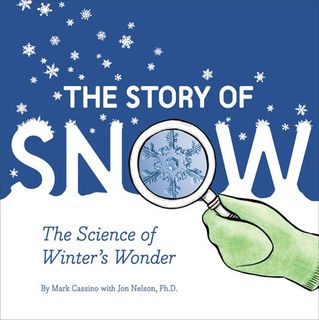 How do snow crystals form? What shapes can they take? Are no two snow crystals alike? These questions and more are answered in this visually stunning exploration of the science of snow.
Perfect for reading on winter days, the book features photos of real snow crystals in their beautiful diversity. Snowflake-catching instructions are also included.
Snow Happy
By Patricia Hubbell, Illustrated by Hiroe Nakata
Published October 2010
Find Snow Happy! on Amazon.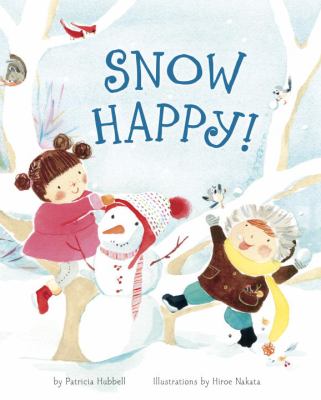 Waking up to a snow-covered world, children dash outdoors: "We're silly-willy laughy, feeling slightly daffy, leaping through the snow—Snow Happy!"
Follow along as they playfully romp through the freshly-fallen snow: sledding, shoveling, making snow angels, and throwing snowballs. Even the woodland animals are taking part in the winter fun!
Red Sled
story and pictures by Lita Judge
Published November 2011
Find Red Sled on Amazon.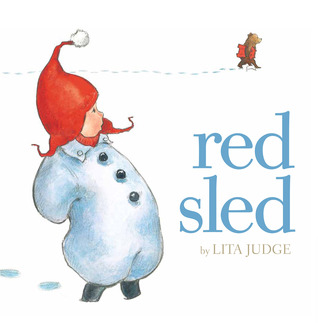 Despite being an almost wordless picture book Red Sled is destined to become a favorite snow book for us. In this book you'll find adorable woodland creatures experiencing a nighttime joy ride on a child's sled through mountains of snow.
Bold watercolors, hilarious expressions, and spot-on sound effects depict the woodland creature's fun ride.
Snow Dog's Journey
story and pictures by Loretta Krupinski
Published October 2010
Find The Snow Dog's Journey on Amazon.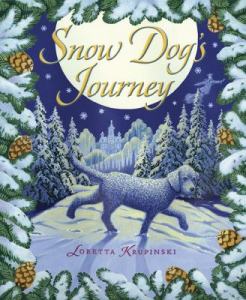 One wintry day, two children build a dog out of snow, and they play with him and love him just as if he were real.
That night, the icy Frost King spies the dog and decides to make him his own. Together, they travel far and wide, but in his heart Snow Dog knows that no one loves him like the children. So he sets out to find his way home.
Here Comes Jack Frost
by Kazuno Kohara
Published October 2009
Find Here Comes Jack Frost on Amazon.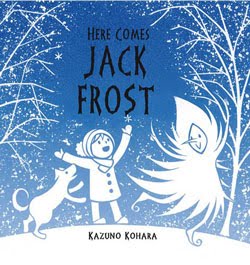 One cold morning a lonely boy wishes for something to do. His animal friends are hibernating, and he has nobody to play with-even all the birds have flown south. When he meets Jack Frost, the last thing he expects is to make a new friend… or to discover how enchanting winter can be!
Snow Day Dance
story and pictures by Will Hubbell
Published December 2005
Find Snow Day Dance on Amazon.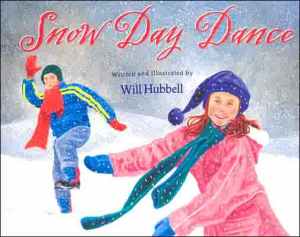 Snow Day Dance celebrates winter and provides a look at the way snowflakes form. Author and Illustrator Will Hubbell's rich paintings capture the excitement of a snow day and the real magic that nature brings this time of year.
Snow Bears
by Martin Waddell, illustrated by Sarah Fox-Davies
Published November 2002
Find Snow Bears on Amazon.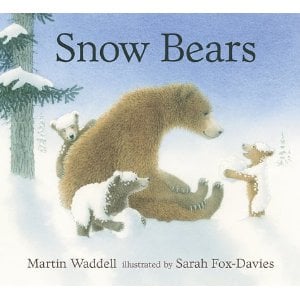 When Mommy Bear comes out to look for her baby bears, she finds three snow bears instead. They don't really look like her bears, so who are these snow bears and where can her baby bears be?
What are your favorite books about snow?