As a former children's librarian and a writer, I couldn't wait to share books with my daughter. However, E, who just turned one last week, is always on the go.
She spends her days toddling around the house as she investigates everything around her. Until recently, she wiggled out of my arms whenever I tried to read a book to her.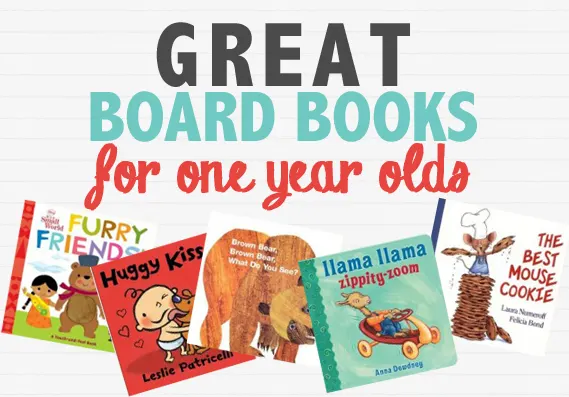 Written by: Jennifer Petro-Roy
I kept at it, though, trying different titles and going to the library a few times a week to get new books to read. Then, about a month ago, something started to shift, and she's more content to sit and snuggle while I read to her.
E isn't yet quite nimble or gentle enough to turn the pages of picture books, but she loves board books. The thick, chunky pages are just right for her to rifle through and she's starting to get her favorites, the books that make her face light up when she sees them.
Five Great Board Books for One-Year-Olds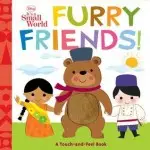 1. Furry Friends (Disney It's a Small World Series)
This Touch & Feel book is probably E's favorite book at the moment. Each page features an animal and a person from a different country, accompanied by a panel with a unique texture. E can't resist reaching out to touch the pages (I find the Fox and Bear particularly soft myself) and she often flips the book right back to the beginning to read again.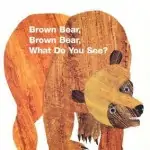 2. Brown Bear, Brown Bear What Do You See? By Bill Martin, Jr. & Eric Carle
E loves the bright colors and simple animal drawings, and I love that the text teaches colors and has a reassuring repetition. I've also tried out Panda Bear, Panda Bear, What Do You See, which, instead of colors, focuses on the way that animals move. Even though we own our own copy, E recently found this on a chair at the library and immediately brought it over to me.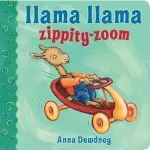 3. Llama Llama Zippity-Zoom by Anna Dewdney
This is a recent favorite that I picked up from the library, but I've just about reached our limit of maximum renewals and we may have to buy it for ourselves. Part of a series featuring Llama and his Mama, this board book focuses on Llama's outdoor adventures and is full of fun noises that I make sure to exaggerate.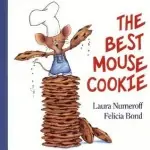 4. The Best Mouse Cookie by Laura Numeroff
Many people are familiar with Numeroff's If You Give a Mouse a Cookie and its spin-offs. The Best Mouse Cookie features the famous Mouse as he bakes cookies by himself—but not without having some problems, of course! A cute story with lots to kitchen-related items to point out and discuss.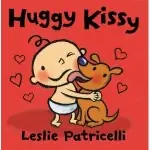 5. Huggy Kissy by Leslie Patricelli
Patricelli's series of board books featuring a diapered baby are simple and charming. E doesn't get the basic concepts yet, but the text is short enough to agree with her limited attention span. We've read Big Little & Quiet Loud (both about opposites), but this is our favorite , talking about all the different types of hugs and kisses. E just learned to wave bye-bye, and always does it when we get to the line, "A hug to say bye-bye!"
What board books do your kids like? We'd love some recommendations!
Get More Recipes via Email
Did you love this recipe? Sign up to receive Good Life Eats Email Updates and never miss another recipe!