Last time we went to the library we check out a whole stack of St. Patrick's Day themed books – the perfect theme for March. The kids had fun learning about Leprechauns and traditional Irish Folklore, which was perfect for our Geography obsessed guy!
Here are our book suggestions based on what our library had to offer. If you have any other favorite St. Patrick's Day or Irish themed books for kids, I'd love to see your recommendations in the comments section!
Jamie O'Rourke and the Big Potato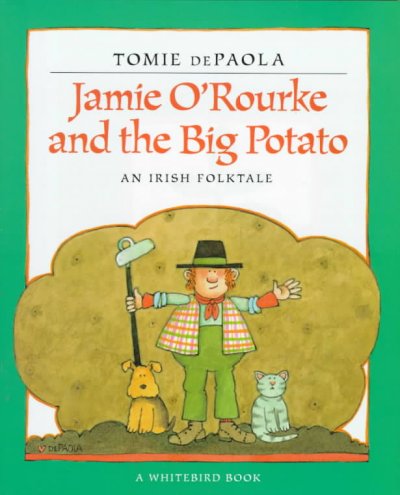 by Tomie dePaola
Find Jamie O'Rourke and the Big Potato on Amazon.
Jamie O'Rourke is the laziest man in all of Ireland, far too lazy to help his wife on their farm.
Then, after a chance encounter with a leprechaun, Jamie finds himself growing the biggest potato in the world. But what will happen when the potato grows too large for Jamie and the villagers to handle?
The Leprechaun in the Basement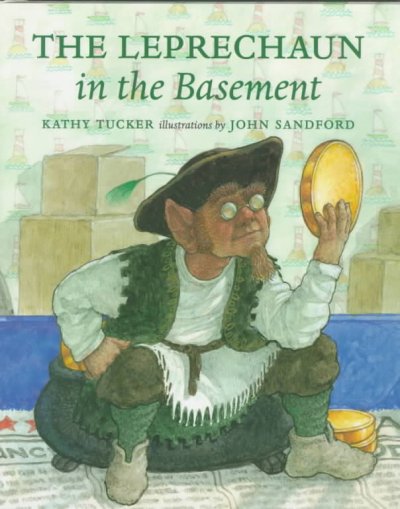 by Kathy Tucker, Illustrated by John Sandford
Find The Leprechaun in the Basement on Amazon.
It's St. Patrick's Day, but Michael doesn't feel like celebrating. His dad is out of work and has no money for new baseball shoes. As Michael heads into the basement on an errand, he hears someone singing–it's a leprechaun, complete with pot of gold!
Traveling Tom and the Leprechaun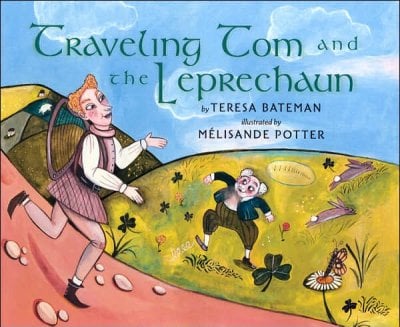 by Teresa Bateman, illustrated by Melisande Potter
Find Traveling Tom And the Leprechaun on Amazon.
Like many before him, Tom, a traveling minstrel, has fallen in love at first sight with the beautiful princess Kathleen. But Kathleen has vowed only to marry the man who can win a leprechaun's pot of gold.
Tom sets out with a clever plan to fool a leprechaun into giving up his fortune. Upon meeting one of the fair folk, Tom charms him with songs and stories. As it turns out, however, Tom's tales hold more truth than trick.
The Leprechaun's Gold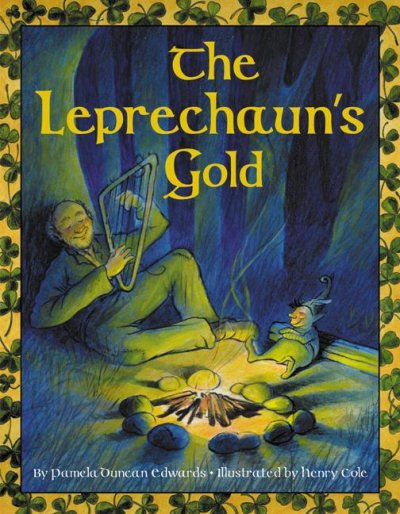 by Pamela Duncan Edwards, Illustrated by Henry Cole
Find The Leprechaun's Gold on Amazon.
In this classic Irish legend, two harpists — merry-hearted Old Pat and ill-spirited Young Tom — set off for a contest to name the finest harpist in all of Ireland. When Young Tom realizes that Old Pat is truly the better musician, he schemes to be the winner — but he doesn′t reckon with the clever trickery of a mischievous little leprechaun.
The Story of the Leprechaun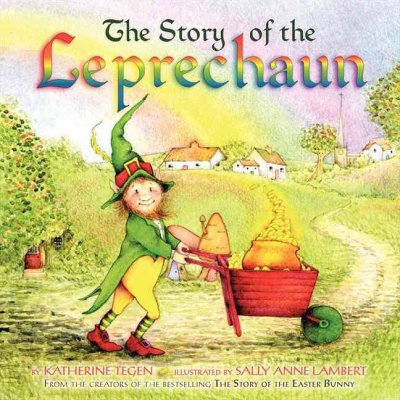 by Katherine Tegen, Illustrated by Sally Anne Lambert
Find The Story of the Leprechaun on Amazon.
In a faraway village lives a talented little shoemaker—who also happens to be a leprechaun. He keeps the gold that he earns from making shoes hidden away in his home, where he thinks it will be safe.
But one day a greedy man named Tim spies the leprechaun's pot of gold and tries to steal it! How can the little leprechaun outsmart Tim and make sure his pot of gold will be safe forever?
A Pot o' Gold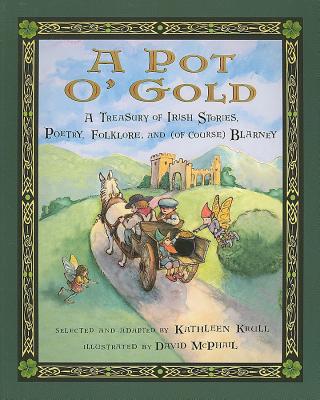 by Kathleen Krull, Illustrated by David McPhail
Find A Pot o' Gold: A Treasury of Irish Stories, Poetry, Folklore, and (of Course) Blarney on Amazon.
Though it may only be a small emerald isle in the middle of the sea, Ireland's heritage is very large indeed. Its rich history of literature and lore has inspired imaginations for hundreds of years. Created for families, this anthology compiles classic and rare examples of Irish culture, including stories, poems, songs, recipes, and even a little blarney.
From legends of leprechauns and fairies to the classic poetry of Yeats and Joyce, the treasures herein invite children and parents, brothers and sisters—even grandparents and grandchildren—to share the wonders of Ireland.
Fiona's Luck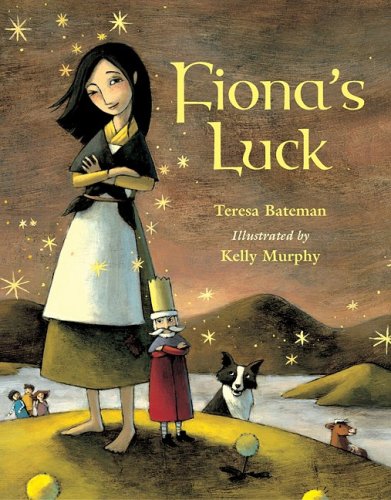 by Teresa Bateman, Illustrated by Kelly Murphy
Find Fiona's Luck on Amazon.
All the luck in Ireland is locked away, sealed with a spell by the greedy leprechaun king. Fiona, a woman of middling importance but uncommon wit, sets out to bring luck back to Ireland by besting the Leprechaun King in a test of cleverness.
What fun reads do you look forward to on St. Patrick's Day?