These Lemon Coconut Cupcakes with Lemon Buttercream are a delicious spring cupcake to celebrate a birthday with!
Well Logan. It's that time again – your birthday! Every year I can't believe how much bigger you have gotten. And this year you're SIX! How did that happen? Are you sure you're really that old?
We've been through a lot this year. Starting Kindergarten and being disappointed with public school. Finding a new school a month into the school year and bravely making a change that we hoped would be for the better, despite the 20 minute haul every morning to get there. (we were right!)
It's amazing how your tastes have changed…and how some haven't at all. You aren't nearly as into the Solar System as you were last year. I don't know if you can even remember all the moons of Saturn or how many Earths can fit inside Jupiter.
You still love garbage trucks and recycling and I know I can count on you to bring the cans into the garage every Thursday after school. I know you're disappointed that you don't get to see the trash man anymore because you're at school all day now.
You've gotten to be a pro at math (As pro as a kindergarten-er can be, and then a little more) and I'm so proud of how hard you work at school.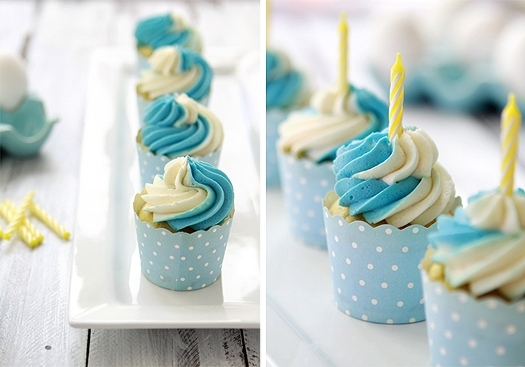 You went through a period a few months ago where you bugged daddy and me incessantly about when you will have a baby brother. And for some time you pretended that you already had a baby brother. You even named him J.J.
You want a dog so bad, but we've told you that you have to earn it first by acting responsibly. You forget this bargain nearly every day and we have to remind you again, but that's ok.
You're an amazing navigator in the car and have an incredible sense of direction. You know all the roads en-route to and from our house and even a few alternates (and some times that's a little bit annoying because you'll tell me at the last possible minute that you'd like to go a different way).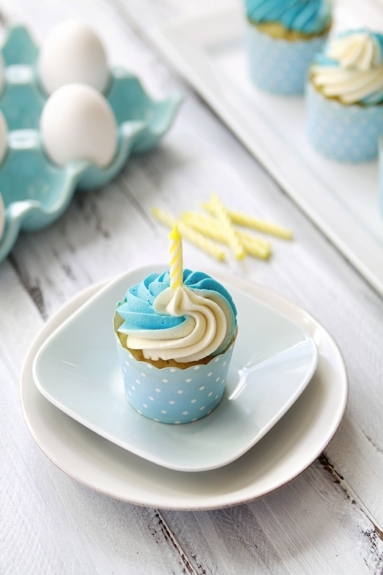 I know you think I'm mean all the time, but it's really because I love you so much and am trying to teach you right from wrong. Someday when you're a daddy I know you'll understand. But for now, know that I love you and I'm trying my hardest to be a good mommy.
I hope you have a great 6th year! I can't wait to see what adventures we'll find ourselves on this year.
Hugs and Kisses (even though you'll just wipe them off),
Mommy
p.s. I just realized that you haven't called me "mamum" in a while. I miss that.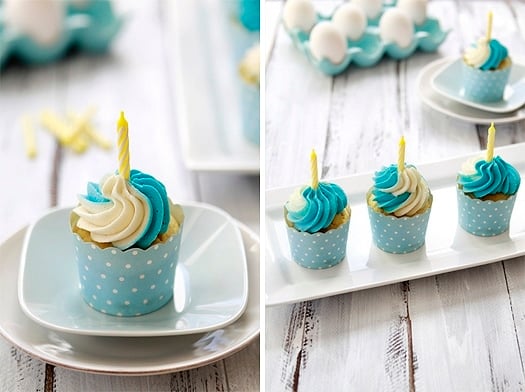 We sure loved these Lemon Coconut Milk Cupcakes and Lemon Buttercream! The Coconut milk made the cupcakes so moist. I would have liked to mix some coconut flakes either into the batter or the buttercream, but I knew that would be against the birthday boy's wishes and abstained.
To see what we were up to last year, check out Logan's Solar System Cupcakes with Chocolate Buttermilk Cake and How To Have a Solar System Birthday Party. It was a blast!
If you want to garnish the lemon coconut cupcakes with toasted coconut, dead over to this post to learn how to toast coconut flakes in 3 different ways (they're all super easy!), how to store toasted coconut, how long toasted coconut lasts, and the many different ways you can use this fun, tasty ingredient!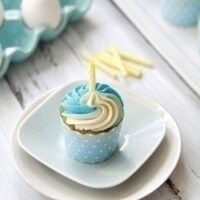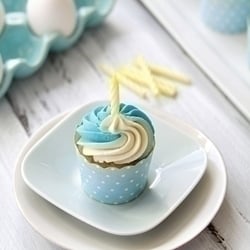 Lemon Coconut Milk Cupcakes with Lemon Buttercream
These Lemon Coconut Cupcakes with Lemon Buttercream are a delicious spring cupcake to celebrate a birthday with!
Ingredients
For the Cupcakes:
4 cup all-purpose flour
2 tsp baking soda
1 tsp baking powder
3/4 tsp salt
3 large eggs
1/4 - 1/2 teaspoon coconut extract
1 1/2 cups sugar
zest of 2 extra large lemons
3/4 cup butter, softened
2 1/2 cups light coconut milk
For the Lemon Buttercream:
4 sticks unsalted butter, softened
1/8 teaspoon fine grain sea salt
juice of one extra-large lemon
2 pounds powdered sugar, sifted
milk, if needed, to reach desired consistency
Instructions
For the Cupcakes:
Preheat oven to 350F. Line muffin tins with cupcake cups or grease using nonstick cooking spray.
Sift together flour, baking soda, baking powder, and salt. Set aside. Zest the lemons. Add to a bowl with the sugar and rub with your fingers to release the aromas from the lemon skin. Set aside.
In a large bowl, beat the butter until creamy. Add the sugar and beat for 2 minutes, scraping the sides as needed. Add the eggs, one at a time, and the coconut extract. Beat for 3 minutes.
Mix until combined. Slowly pour half of the coconut milk into the batter. Beat until well incorporated.
Add half of the flour mixture, beating until incorporated. Then, add the remaining coconut milk, beating until smooth, followed by the remaining flour mixture. Scrape the sides and give it one last beating so it is mixed well.
Divide batter into cupcake tins. Makes 3 dozen (36) standard-sized cupcakes. Bake for 18-25 minutes or until a toothpick comes out clean. Remove from oven and let cool before frosting.
For the Lemon Buttercream:
Cream the butter in the large mixing bowl of a stand mixture. Slowly incorporate the powdered sugar as you continue to cream.
Add the salt and lemon juice. Scrape down the sides of the bowl. Beat on high speed until fluffy and smooth, adding milk (if needed) to reach desired consistency.
Recommended Products
As an Amazon Associate and member of other affiliate programs, I earn from qualifying purchases.
Nutrition Information
Yield

36
Serving Size

1
Amount Per Serving
Calories

331
Total Fat

16g
Saturated Fat

10g
Trans Fat

0g
Unsaturated Fat

5g
Cholesterol

53mg
Sodium

186mg
Carbohydrates

46g
Fiber

1g
Sugar

34g
Protein

3g
GoodLifeEats.com offers recipe nutritional information as a courtesy and is an estimate only. This information comes from online calculators. Although GoodLifeEats.com makes every effort to provide accurate information, these figures are only estimates.