I recently had the opportunity to attend the Dole Blogger Wellness Summit at the Four Seasons/California of Health and Longevity Institute in Westlake, across the street from Dole Headquarters.
It was truly a treat and a much needed break for me.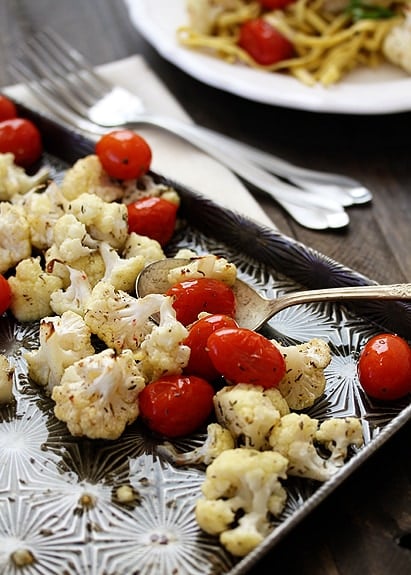 As part of our stay with Dole at the Four Seasons we received nutrition lessons, watched cooking demonstrations in the Wellness Kitchen, ate delicious, healthy food, had fun with fellow blogging friends.
I even had the opportunity to partake from the hotel's spa.
I had my first ever professional massage, and boy did I enjoy that!
We were also able to sample some of Dole's newest salad and packaged products including some recipe they created (banana and black bean dish that was surprisingly good, a grilled romaine salad, and a cranberry salad).
Nutrition Tips from Dole:
Don't eat breakfast? You'll slow down your metabolism and wind up eating 25% more calories during your day.
We all know we need to eat more fruits and vegetables. The trick is getting people to do it.
We should be eating 7-10 servings of fruits and vegetables per day, no longer just 5-7.
Only 5% of Americans get the recommended number of fruits and vegetables daily.
The whole food diet trends up during poorer economic times, fad diets trend down.
Fill your plate with mostly vegetables, then add small amounts of lean protein, healthy fats, whole grains.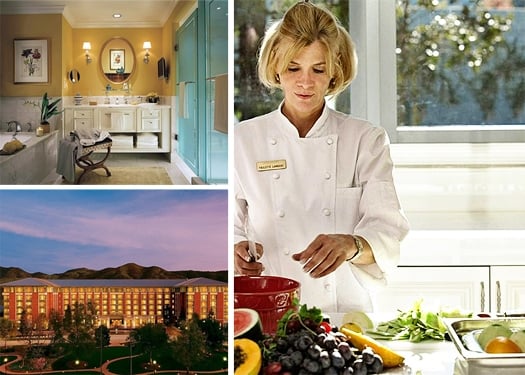 images via Four Seasons Website
A Few Things About Dole:
Dole can linings do not contain BPA.
Dole isn't just banana and pineapple. They have salads, fresh fruits and vegetables, frozen fruits, and more. Check out their whole product line up here.
Dole has organic bananas and pineapple.
Dole has a free tool kit for teachers and parents and free music for children.
Dole cares about child nutrition and is working to bring more salad bars to schools around the country.
I know most of us, me included, probably know a good deal about nutrition, but even though it wasn't really new information it was good to hear it again.
I know that I need to work on my fruit and vegetable intake.
It's not bad, but it could be better.
I indulge in desserts, but I don't eat huge servings.
I eat them in moderation.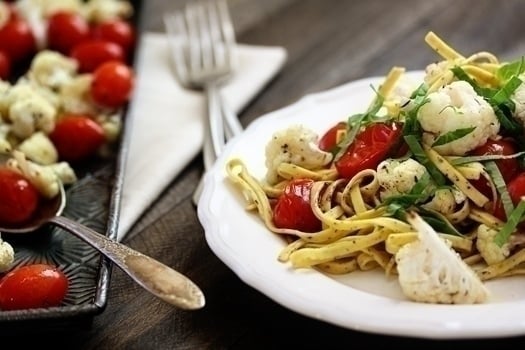 Overall, I have a healthy diet.
But I have made more of an effort to watch my vegetable intake.
Have different vegetables on hand and easily accessible for snacking.
I've recently discovered that I actually really like cauliflower (after eating a Cauliflower soup while on the trip).
I hadn't bought it in years because most of my experiences with it were just not great.
But I really like it raw with some dip (made with plain greek yogurt) or roasted.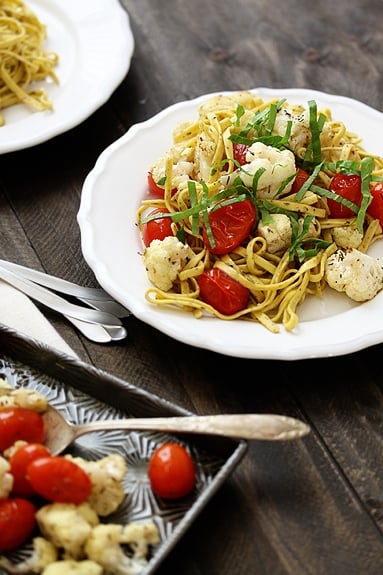 I have made this recipe for Roasted Cauliflower and Tomatoes several times now and it's one of our new favorites.
I love how versatile it is too, because the recipe can work great as a side dish vegetable, a vegetarian main dish if you toss it with some pasta.
It's also great on top of a bed of spinach for a salad.
I've enjoyed it for lunch as a salad several times with some whole grain bread because it's so easy to throw together.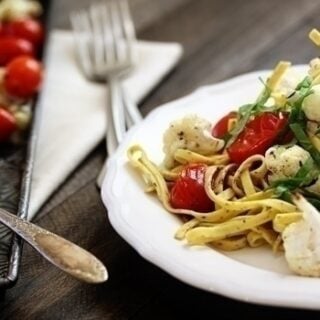 Roasted Cauliflower and Tomatoes
I have made this recipe for Roasted Cauliflower and Tomatoes several times now and it's one of our new favorites. I love how versatile it is too, because the recipe can work great as a side dish vegetable, a vegetarian main dish if you toss it with some pasta.
Ingredients
1 head of cauliflower
8 ounces grape or cherry tomatoes
1-2 tablespoons of olive oil
salt and pepper, to taste
1/4 teaspoon thyme
2 cloves garlic, thinly sliced
1 tablespoon white wine vinegar
1 tablespoon lemon juice
Parmesan for garnish
Instructions
Preheat oven to 425 degrees F.
Line a baking sheet with foil.
Cut the cauliflower into manageable bite size pieces.
Spread out on the baking sheet.
Drizzle the cauliflower with olive oil.
Roast for 5-10 minutes, or until the cauliflower reaches your preferred doneness - this will also depend on how large your cauliflower pieces are as larger pieces will take longer to brown.
Remove pan from the oven.
Stir in the tomatoes, thyme, garlic, and season with salt and pepper.
Return the pan to the oven and roast for 5-7 minutes, or until the cauliflower is tender and golden and the tomatoes plump and juicey.
Remove pan and drizzle with the white wine vinegar and lemon juice.
Garnish with shaved Parmesan (in the photo I topped it with some thinly sliced fresh spinach for a pop of color) Serve as a side, a top a bed of pasta, or mixed in with pasta (I used Trader Joe's Garlic and Herb dried fresh pasta).
Notes
Recommended Products
As an Amazon Associate and member of other affiliate programs, I earn from qualifying purchases.
Nutrition Information
Yield

4
Serving Size

1
Amount Per Serving
Calories

141
Total Fat

8g
Saturated Fat

1g
Trans Fat

0g
Unsaturated Fat

6g
Cholesterol

1mg
Sodium

120mg
Carbohydrates

17g
Fiber

4g
Sugar

12g
Protein

4g
GoodLifeEats.com offers recipe nutritional information as a courtesy and is an estimate only. This information comes from online calculators. Although GoodLifeEats.com makes every effort to provide accurate information, these figures are only estimates.
disclosure: I was not compensated for this post, however Dole paid for all of my expenses relating to the Dole Blogger Summit, including transportation, accommodations, meals and spa treatments.