I've only been a parent for two and a half years, and I'm already dubious about any family advice that claims to be the ONLY way to do something. I've quickly learned that what works one month might be a complete failure the next month. Things that my daughter can't stand might be her favorite activities or food a few weeks down the line.
Family dynamics are always changing, whether it's the usual process of growing up, adding new family members, moves, sickness, or a new routine.
So when I received a copy of Bruce Feiler's new book, The Secrets of Happy Families, and the first section was titled "Adapt All the Time," I knew this was a book I could get behind.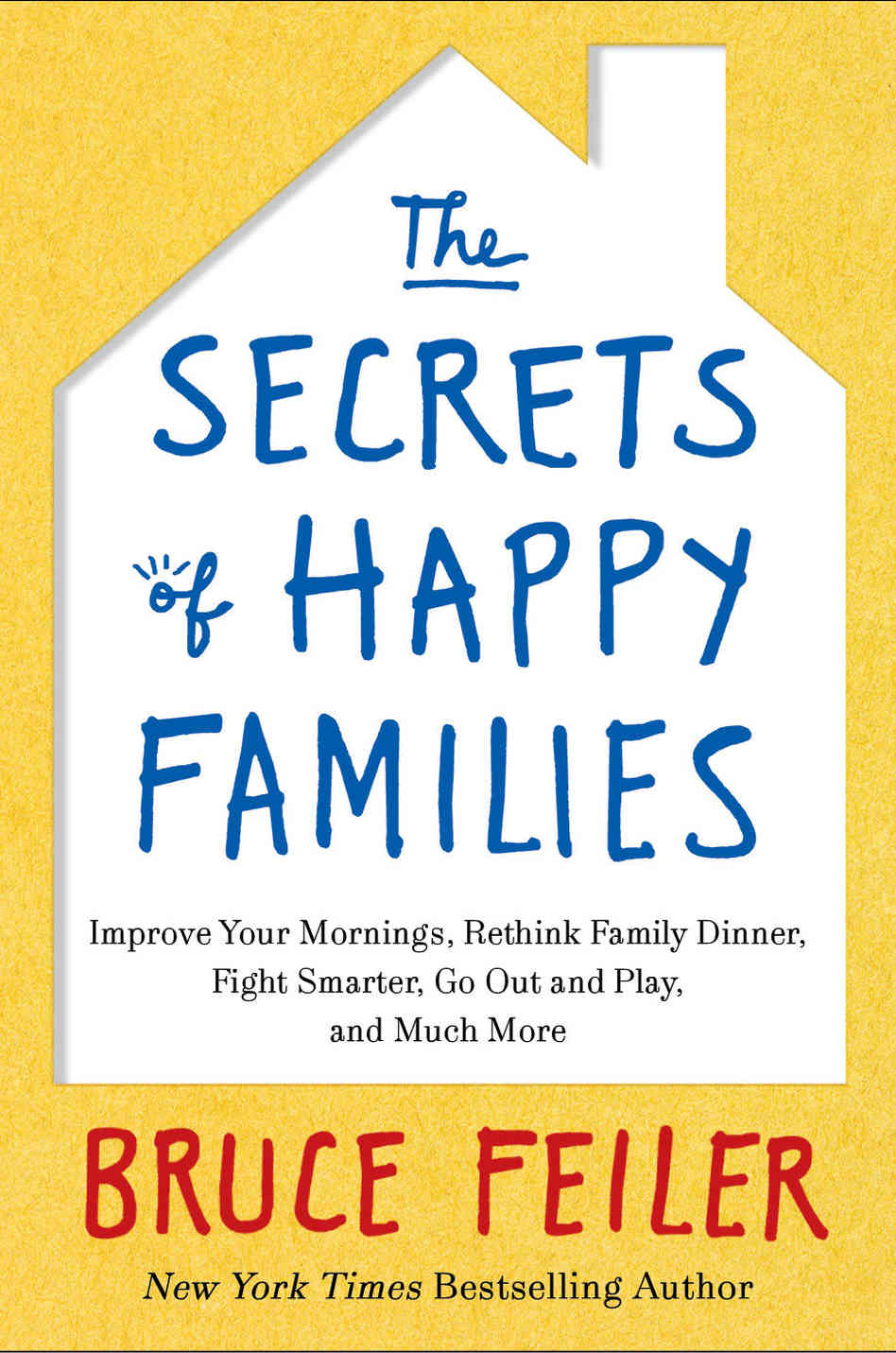 Written by: Janssen Bradshaw of Everyday Reading
Bruce Feiler is a columnist for the New York Times, where he writes about all things family. In this book, he spent three years researching both successful families and organizations to see what the similarities were, and then wrote this fantastic book, with hundreds of useful ideas and best practices.
Even better, it's completely readable (so much so that my husband picked it up off the couch where I'd left it, read an entire section and then told me in great detail all about it).
Three Sections in The Secrets of Happy Families
Adapt All the Time
Talk. A Lot.
Go Out and Play
Under those headings, you have chapters about everything from family dinner to having the sex talk with your children to making travel more fun to developing a family mission statement.
Are you looking at those topics and thinking, "I've read about all of these before"? Feiler addresses them in new, interesting ways so, even if you've read a thousand articles about how to do allowance with your kids, you're very likely to find something new here.
Aren't you curious what Warren Buffet's personal banker has to say about how families handle money? I know I was! What about what the VP in charge of CityVille (one of those popular Facebook games) says about how to make vacation fun for your whole family? I was interested in that too!
One thing I love about this book is that it gives so many practical suggestions. Rather than suggesting that five steps or three practices will change your family forever, Feiler gives 200 ideas, so that you can pick the best ones for your family and your circumstances.
He recognizes that some of the things that work for other families simply won't work for you (or at least won't appeal to you) and he gives you full permission to discard those ones and grasp the ones that will work for you.
It's inspiring to see Feiler try the different techniques and strategies out in his own family with his wife and their twin daughters.
In my case, the suggestions that we plan to implement are:
Telling our children about our lives and the lives of their extended families so they know how they fit in
Don't have loaded discussions at stressful times of day
Let our kids understand our family finances by being open and honest (even though it might be a little uncomfortable)
Have ongoing games as part of family vacations (Amazing Race-style) to keep kids engaged and working together
Don't push children too much to get involved in sports or music or dance – let them take the lead and then be supportive (the book says, "it's hard for a child to be driven, when he's been driven all the time by his parents")
What are YOUR secrets for a happy family?