Dear Madeline,
Today is your birthday! You are FOUR. The past four years have flown by. Some days it seems like just yesterday you were my cute chubby baby, happy to cuddle your days away – though you still want your "mommy cuddle" on a nightly basis. Other times I feel like I can barely remember those days and this right now is how you've always been.
This year has been the year of the horse for you. I think we've checked out every book and video about horses and ponies (that is age appropriate) that the library has to offer. We've scoured Netflix for new horse shows. And you have never gotten your fill.
Three has been a big year for you, full of lots of firsts. Your first time seeing the ocean when we visited California this summer.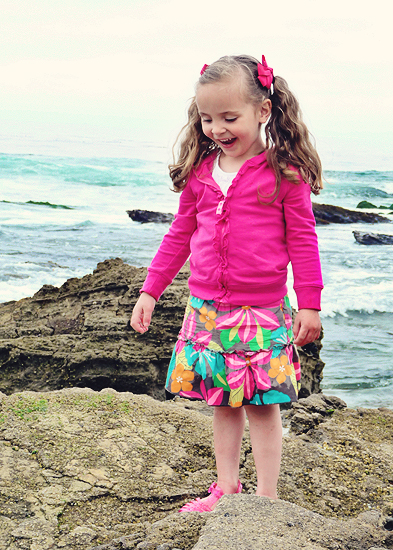 First time going to school. Which, by the way, you love. I'll make sure to remind you of that in about 6 or 7 years. Your second school year just began and you're a pro now. You know how this preschool thing works. Mommy and Daddy are so proud of you.
First time attending ballet. You are the cutest ballerina that I've ever seen. I could watch you dance all day.
First time away from Mommy and Daddy for an extended period of time. You had so much fun with Grandpa while we were in Greece.
We finally, successfully, potty trained you during your 3rd year. While on vacation no less. You were quite stubborn about that milestone but I think we're all relieved that it has finally come and gone.
You're as creative as they come. You can paint with your watercolors for hours on end, fill pages and pages with beautiful colors and then proclaim that your masterpieces are all for me – or whoever else you are smitten with that day.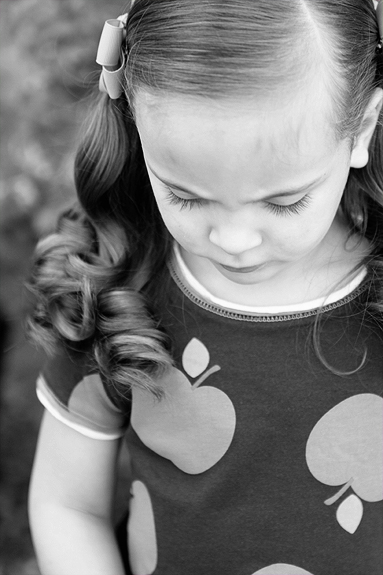 You are beautiful and I hope you never forget that. I love that you are the girliest of girls yet at the same time you're not afraid of bugs, dirt, or playing rough with your big brother.
You still love bugs, especially ants and often try "feed" them when they show up in our house. Despite our explanations, you still don't see a problem with this.
I love you so much and I hope you have a great 4th year! I can't wait to see what adventures we'll find ourselves on this year.
Hugs and Kisses (even though you'll just wipe them off),
Mommy
P.S. I have the mother of all surprises that will be waiting for you this coming Saturday at your birthday party. I am more than THRILLED to see the look on your face and since you're not likely to be reading this yet (since you couldn't care less about your ABCs right now) I'm going to shout it out loud because I can't wait. I RENTED TWO PONIES TO COME TO YOUR PARTY THIS WEEKEND. You are going to die of happiness.