I'm trying to go a little (okay, a lot) more simple for Christmas this holiday season with as few "toy" gifts as possible.
Since we are going to be moving next year, I'm in full on dejunk mode for our house.
I don't want to add any more work to my load.
Plus, the kids have more toys than they play with already.
I'm going to focus on books and handmade items for a simpler, more memorable holiday season in 2011.
Gifts like these adorable handmade hats are practical and cute – a definite pleaser for mom and daughter this Christmas.
I was searching Etsy for a hat or two to purchase Madeline for Christmas since I have absolutely no skills at knitting or crochet.
Here are a few of my favorites finds during my searching.
5 Hats I Adore for Little Girls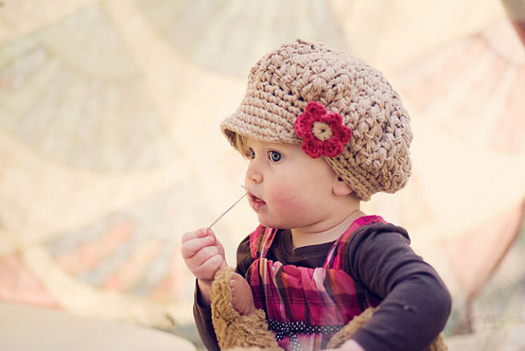 Slouchy Toddler Crochet Newsboy from PBlossomBoutique
Image copyright Imagery by Vera
This chunky crochet number is made from 100% cotton in jute with an adorable country red flower attached to the side.
I love the texture of this stitch and the feminine take on a newsboy style piece.
I can totally picture Madeline wearing this with her soft, brown curls cascading below.
It is mighty tempting…I might have to go back for another look.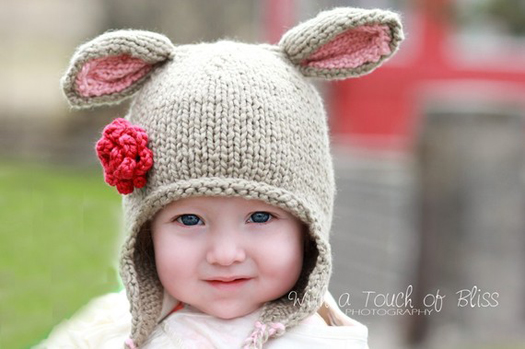 Lamb Hat from Nolie9238
Image copyright With a Touch of Bliss
This super cute Lamb Hat is perfect for any little girl who loves animals.
It's made from 100% organic cotton, so you can bet that it feels super soft against that sweet baby skin face.
Seller states that she can accommodate custom colors – an added bonus.
Madeline is an animal lover, so naturally this piece was a top contender for us.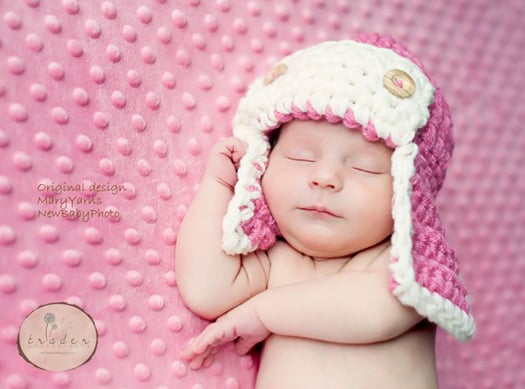 Aviator Hat from Newbabyphoto
Image copyright Trader Photography
Not only is this Aviator so cute for newborn photo shoots, but I bet it keeps sweet newborns tiny cheeks and ears so warm during winter.
Love the two-tone coloring and the big, wooden buttons.
Although shown in newborn size, the seller states to send them a message for custom color or size options.
They also have lots of cute baby boy versions of this Aviator.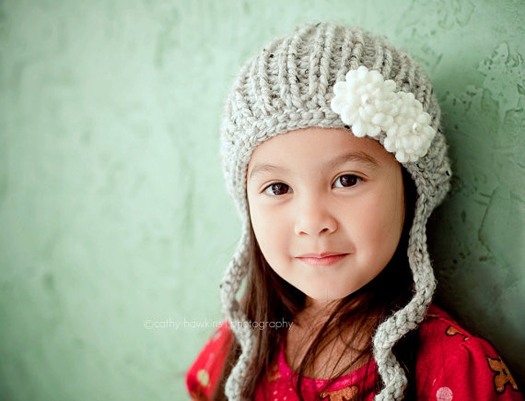 Cozy Hat from sweetpeatoadtots
Image copyright Cathy Hawkins Photography
This cozy hat is so classy looking, it's hard to pass it up because it would go perfect with any outfit due to it's simplicity.
I love the simple embellishments of the flowers and curly tassels hanging from the sides.
It's cute without being overdone.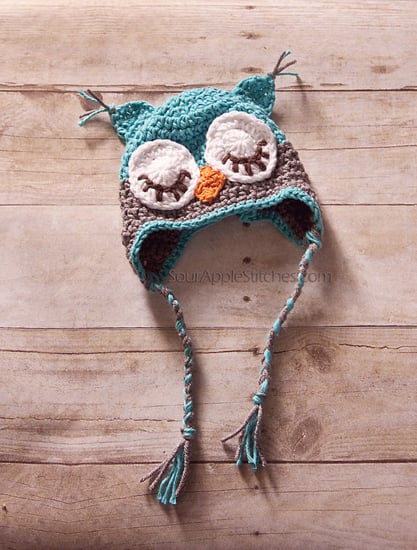 Custom Crochet Owl Hat from sourapplestitches
Image copyright Sour Apple Stitches
If you're looking for a custom owl hat, check this one out.
It's made to order according to your size and color specifications.
Seller says that the "ties can be straight or curly for girly hats.
Want the eyes open instead of sleeping? No problem, just let me know!"
I absolutely could not pass this one up.
This Custom Crochet Owl Hat will be going under the Christmas Tree for Madeline this year.
I ordered her's in brown and dark pink with curly ties.
I can't wait to get it!
What unique items do you like to gift for Christmas?