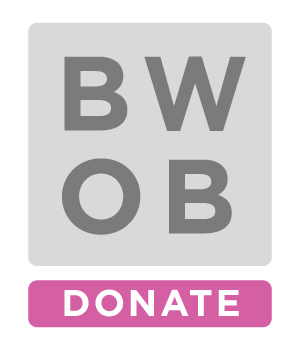 Last week I shared a recipe with you for a "Peanut-Free" Peanut Butter Pie. And I wasn't alone. It seems the entire food blogging community stepped forward to show Jennie their love and support during a most difficult time. I have been so touched by the posts I've read and the outpouring love and support being shown to Jennie.
Just because we aren't near one another, doesn't mean we can't give support when it is needed. Just knowing that there is someone else out there thinking of you can make all the difference. Enter Bloggers Without Borders.
Bloggers Without Borders is a brand new non-profit organization run by bloggers, for bloggers. This week Bloggers without Borders announced a plan to help Jennie financially ease into her new life.
You can follow along all of this incredible fundraising effort on Twitter with the hashtag #AFundForJennie. In the mood for a bid? Check out all of the items up for auction on the Bloggers Without Borders Auction page.
Though I've only met Jennie once, my heart hurts for her. I can't fathom losing my husband in an instant. No opportunity to say good bye. And having to pick myself back up and take care of two small children all alone. I want to help in any way I can.
I'm adding this doTerra Pure Essential Oil Beginner's Trio Kit to the Auction table. These oils are three of my favorites and can even be used in cooking and baking recipes. Bidding starts at $60.
Why did I choose this? It's simple. This kit contains 3 – 15 ml bottles of Lavender, Peppermint, and Lemon Pure Essential Oils (Kit valued at $66.67). The oils in this kit offer benefits that would do anyone good, but especially someone suffering from a traumatic loss like Jennie's.
doTerra Pure Essential Oil Beginner's Trio Kit
Lavender – Lavender is widely used and accepted for its calming and relaxing qualities.
Peppermint – Peppermint can be applied to the back of the neck to help relieve stress and tension. Its aroma is uplifting and invigorating.
Lemon – Diffusing lemon in a room can cleanse the air and uplift mood.
"As you can imagine, Jennie is overwhelmed not only by her grief, and the sudden responsibility of raising two children by herself, but she is also struggling with this financially.

She just learned that she cannot collect widow's benefits from Social Security because she earns too much money each year. The health insurance for her and her kids runs out in December and she just learned that the total she will have to pay will be more than her mortgage."
Are You Ready to Bid?
To bid this doTerra Pure Essential Oil Beginner's Trio Kit LEAVE A COMMENT ON THIS POST with your bid. Bidding will start at $60 and will stay open until Wednesday, August 30 and 11:59 pm CT. I will announce the winner as soon as it is confirmed. Package will ship once bid has been cleared.

100% of the money generated by the auction will go straight to Bloggers Without Borders to support #AFundForJennie.