Fabric rosettes seem to be everywhere right now, but I don't care because I happen to think that they are the cutest things!
Today I'm sharing some adorable rosette finds from the web. Several of these have great DIY instructions while others are items sold on Etsy.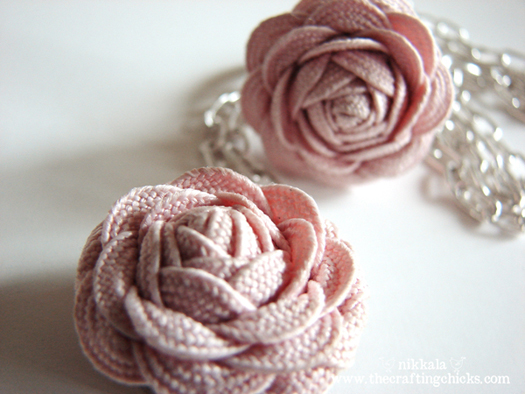 Nikkala of The Crafting Chicks shows you how to make this adorable Rosette Ring out of rick rack!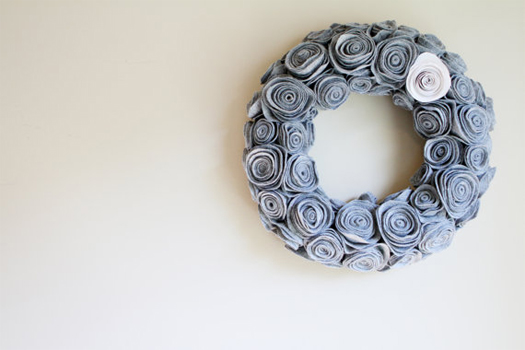 I love this simple Felt Rosette Wreath from Embellished Living's Etsy shop. Now that all the Christmas decorations are coming down in our house, it feels a tad bit bare. This is perfect for a blank wall.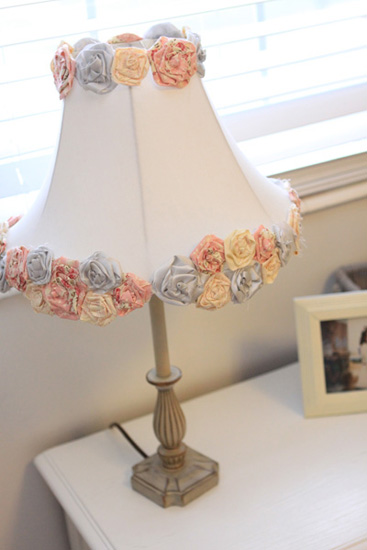 I still haven't found a lamp that I like for Madeline's room. I might have to try my hand at this Lampshade Makeover from Rosy Red Buttons. It would looks so cute in red, pink, and white to match her room. I bet this would be a hit with any little girl!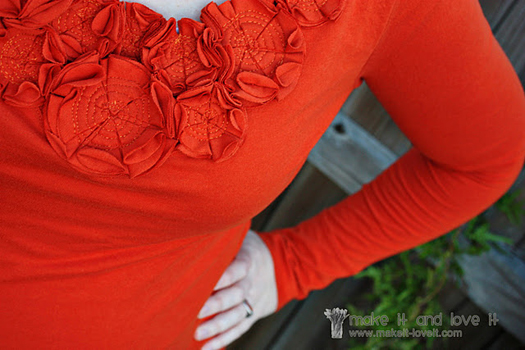 I love simple tee shirts that have been embellished like this one with Multi-Layered Flowers on Make it and Love it.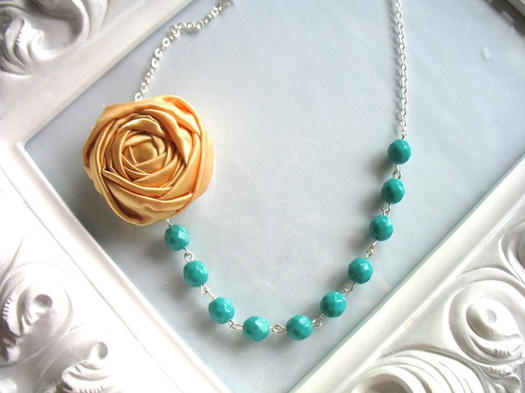 This I've Got Sunshine Fabric and Bead Flower Necklace is perfect for brightening up my winter wardrobe. (Note to Eric: Valentine's Day is coming up soon…) You can purchase this from Happy Little Lovelies on Etsy.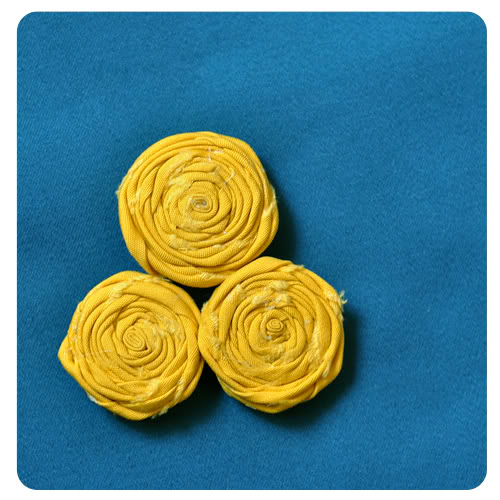 For those of us without a sewing machine, Danielle from My Sparkle has a great No-Sew Rolled Fabric Flower tutorial over on Prudent Baby. I'm definitely giving these a try!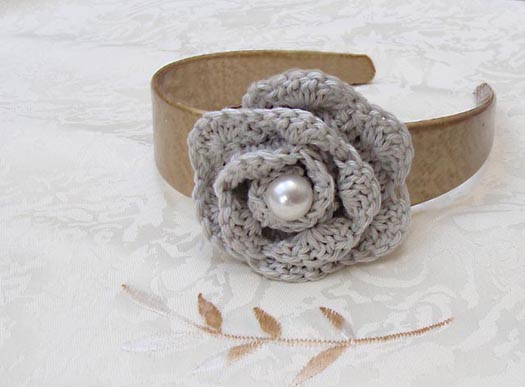 Creative Jewish Mom shows you how to make a Simple Crocheted Rosette. Madeline has recently gotten into headbands, so I bookmarked this right away. Maybe it's about time I learn to crochet!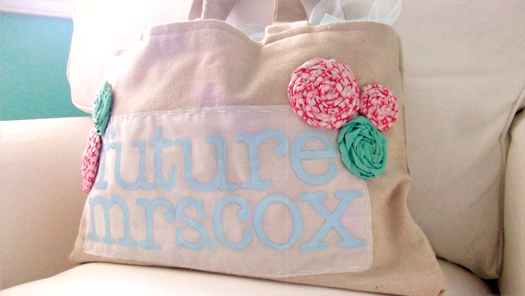 My San Diego canvas bag that I use for our library books recently sported a brand spanking new hole in the side. I like the look of this Canvas Rosette Tote Bag from This Burd's Nest Etsy Shop.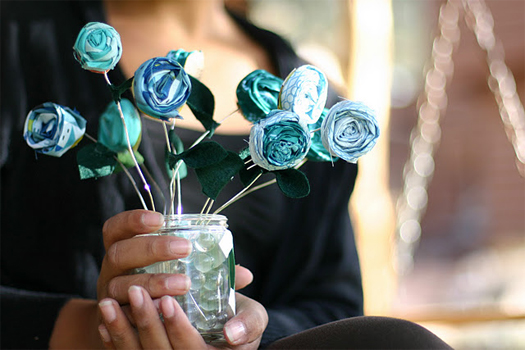 Anne from Flax and Twine made this Bouquet of Rosettes for a birthday gift. I love the sweet messages written on the back of each flower, plus it's pretty cute! Check out the tutorial on her site.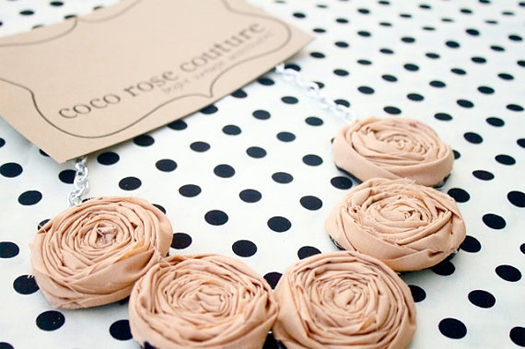 Another fashionable Rosette Necklace. This one is from cocorosecouture on Etsy. I love the neutral tan color – it could go with so many outfits.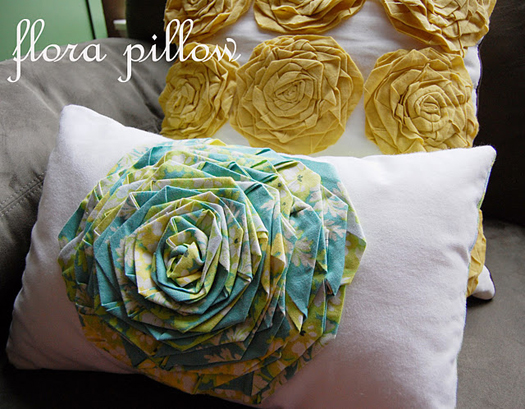 Trey and Lucy have a video tutorial for making fabric flowers. Check out the cute pillow she made. (She notes that the back pillow is from Target, but she made the one in the front)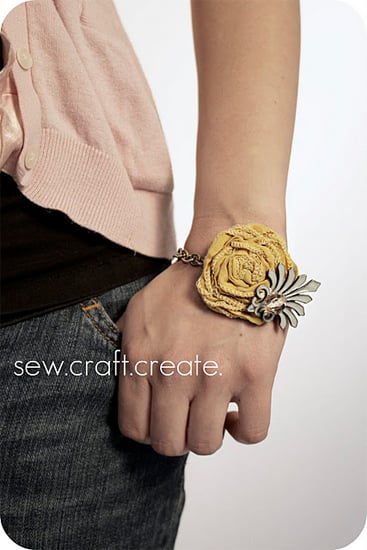 And last, but not least, I adore this Rosette Bracelet Turotial from Sew.Craft.Create was bookmarked the second I saw it. How cute is that? Now…who wants to make one for me? I still don't have a sewing machine, nor do I know how to use one!
What pretty rosettes have you had your eye on lately?
All images are copyright of the blogs from which they were linked.