Recently I was talking books with Lori, Amanda, and Jenny while in the airport waiting to depart back home after a fun trip to La Paz, Mexico. I mentioned that I track my books on Goodreads.com and using the Goodreads iPhone ap. None of them had heard of Goodreads, so I thought it might be a good post topic.
I began using Goodreads several years ago after the recommendation from someone in my Moms Club Book Club. You can keep lists of your books to keep them organized: Read, To-Read, Currently Reading and any custom label that you'd like to add. In addition to those three, since I've now been using Goodreads for several years and am an avid reader, I have added genre labels (such as Food, Parenting, Young Adult, etc.) and year labels.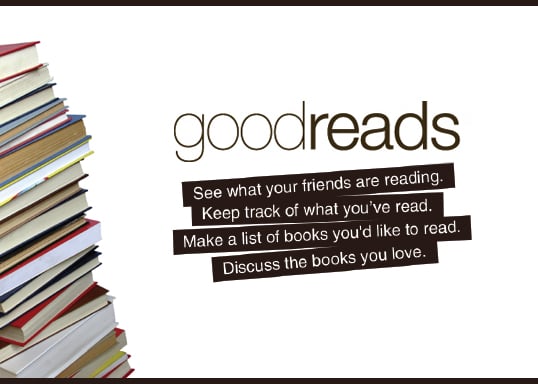 Besides organizing your books, you can rate what you've read as well. At a quick click of the mouse I am able to see all the books I've read during a year and sort them by rating ascending to descending so I can view what my favorite books for the year were.
It's fun to compare and see how many I read in 2011 vs. how many I read in others years. Or see how my tastes have changed and grown. I can see that 2011 has been the year of "Young Adult Fiction" for me. After finally reading The Hunger Games I got a little hooked on YA lit, especially YA dystopian novels.
It's also a fun social network. You can connect with other friends to see what they're reading, what they've rated and more. And you can elect to have Goodreads publish your ratings and other items you've added to lists to your Facebook and Twitter feeds.
I could go on and on about what you can do on Goodreads: Enter giveaways for advanced copies for review, explore book suggestions, participate in trivia and quizzes, swap books, and get suggestions for more books based on what you've already read and rated.
If you love to read, or just want to set a goal to read more, and haven't already signed up for an account you should! It's easy, free and fun! Follow me on Goodreads here: Katie Goodman on Goodreads.
Do you use any social networks to track and rate your books?