Bring on February 2012. We're almost past the first month of the new year and the first month of working on a new set of resolutions. Just about a month ago most of you probably made some New Year's Resolutions. You resolved to do better, be better, and probably eat better. 2012 is the time to work on a "New You."
If you made similar goals and resolutions, you're not alone. I did too. I don't know what it is about New Years, but it is a lot easier for me to make changes in the beginning than it is in the middle of the year. I like the feeling of a fresh start.
Creating a New You
I've been seeing the phrase "New Year, New You" everywhere lately. What does it mean to create a "New You?" To me that means taking who I am now and creating a better version of myself. It doesn't have to be perfect, it just has to be new and better.
There are lots of things that I want to be better at this year. I know there are lots of ways that I can improve, but since this is a food blog, I wanted to focus on my New Year, New You FOOD resolutions.
I want to work on creating a new, healthier me. Overall I am a healthy person, but that doesn't mean that there aren't areas that I struggle.
My New Year, New You 2012 Food Resolutions
1. I want to drink more water. I've already been working on this for several months, but it is a worthy enough habit to continue to develop and nurture so that I don't fall out of routine. Need Tips for Drinking More Water? Check out my post.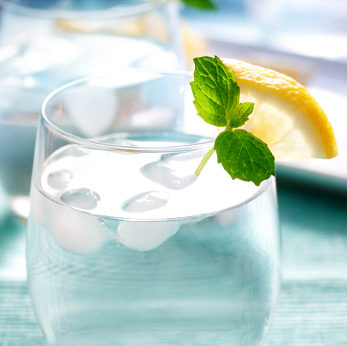 2. Take care of myself, not just my family. For me that means making it a priority to start the day with a good, balanced breakfast. No more string cheese and granola bar in the car as I drive the kids to school. At least not on a regular basis.
3. I talked about how eating lunch at home when I'm alone is difficult, but just like my kids I need a midday break and a healthy meal. Check out my post: Moms Need Lunch Too! – 5 Easy Midday Meal Ideas for Mom.
4. I want physical activity to be a regular part of my week. I am so proud to say that since I posted my resolution to exercise 3 times a week I have kept that goal. I feel better physically and emotionally. Just last week I posted to Facebook the following message: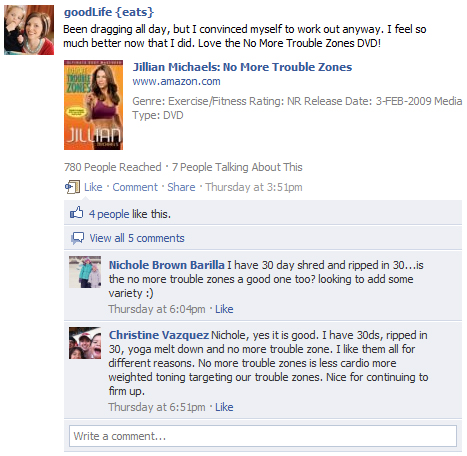 It has always amazed me that people say they have more energy when they exercise. Shouldn't I be more tired? I finally experienced that feeling first had where I felt myself dragging all day and once I got my exercise in I was no longer yawning every 5 minutes.
5. Get up earlier. I used to be very good about getting up at 5:30 every day, exercising, and getting myself ready before taking the kids to school, but I've kind of gotten out of the habit with that and I'd like to get back on track again.
I loved what Tsh from Simple Mom said about setting your alarm a few minutes earlier each day. It's all about baby steps. And that's what I've been doing so far. Setting for 5 minutes earlier a couple times each week.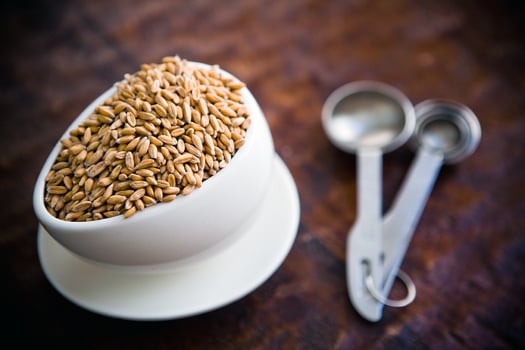 Photo credits: Grinding Your Own Flours and Using Whole Grains
by Allison of Some the Wiser
6. Incorporate more variety of grains in our diet. We are already pretty good with using whole wheat flour in recipes. But I know that I can grind my own flours to use other nutritious grains.
7. Make healthier choices when eating out. We don't eat out too often. I think we've developed a good balance of eating in vs. eating out, but I don't always choose the healthiest items on the menu and I often eat too much.
What are your goals for a New Year, New You in 2012?
Disclosure: This post is Sponsored By The Cheesecake Factory. It's Skinny. It's Delicious. It's SkinnyLicious.