We've had snow twice this week already. Saturday morning Logan and Madeline were so excited to wake up to a beautiful blanket of white snow. They quickly threw on jackets, shoes, socks, and hats (Madeline even put snow pants over her PJs) before heading out the door to build two baby snowmen.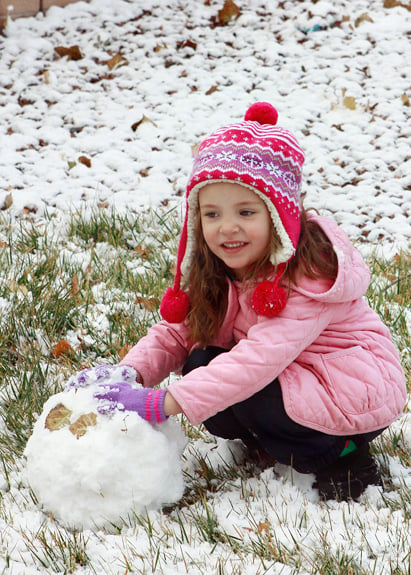 I'm often asked "Do you get snow in Albuquerque?" Yes, we do…but just not as frequent as some of our colder neighbors.
Snow comes and goes here, never really sticking around for long than a day. In my opinion, it's the best of both. We get snow, have some fun playing in it, but don't (for the most part) have to deal with the mess it creates.
In the 6 years we've lived here, February of 2011 was the coldest, longest lasting snow we've seen due to freak temperatures below -10 with the wind chill.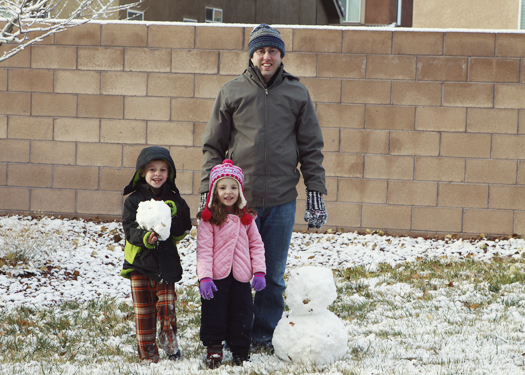 For the most part snow is a novelty. Next year though, we'll be off in snowy Boulder, Colorado with more snow than we probably will know what to do with. Perhaps we will actually have enough snow for a family of snowmen.
What is your favorite thing to do in the snow? Do you love it or hate it?