Please welcome guest author Janssen from Everyday Reading as she shares some of her favorite summer reading suggestions! We've been going to the pool a lot and I know I could use a new book to read poolside while the kids swim. I haven't read any of the books on this list and can't wait to check them out just as soon as we get new library cards!
Even if you aren't in school yourself or have kids in school, summer just feels different, I think. And what better way to celebrate the warm weather and vacation season than with a couple of good books?
5 Adult Books for Summer Reading
Here are a few of my favorites that I'd recommend whether you're at home on your couch or catching a flight to an exotic location this summer.
What Alice Forgot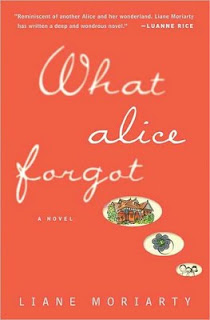 What Alice Forgot by Liane Moriarty is one of my favorite books I've read in ages. It probably would get categorized under "chick-lit" but it's much better written and thought-provoking than most of what I've read from that genre. Alice has a happy life, a dreamy marriage and a first baby on the way.
And then she wakes up on the floor of the gym (since when does she go to the gym?) and discovers that somehow she's lost ten years of her memory. She still thinks it's ten years earlier, but she now has three children, her marriage is falling apart, and she hardly recognizes the life she has now.
I couldn't get enough of this story – I thought the memory loss was handled in a really believable way (not just played for laughs) and that the issues Alice grappled with were so real – how do you change over your adult life? What kind of influence do other people have on you? And, besides being thought-provoking, it also had a lot of amusing and really sweet parts.
What the Dog Saw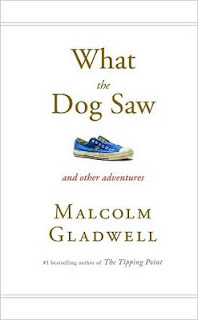 What the Dog Saw: And Other Adventures by Malcolm Gladwell.
I love Malcolm Gladwell; I've read all his books and this is my favorite of all of them. He has a gift for making you look at ordinary things (like why there are only a couple of brands of ketchup and hundreds of mustard) in a completely new light.
This one is a collection of his best articles from the New Yorker over the years and although I'm not usually a fan of compilations, this one is brilliant. It's perfect because you can read a couple or jump around or spend your entire vacation making your companions listen to you read aloud the best parts.
Every article is as good as the previous one, and when you finish, you'll think "Why am I not as smart as this guy?" But in a good way.
And you'll feel a little smarter too, which I think is always a bonus.
These is My Words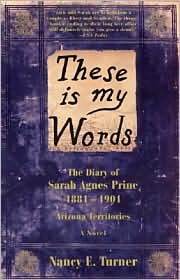 These is my Words: The Diary of Sarah Agnes Prine by Nancy E. Turner.
This book had a lot stacked against it for me when I started it. I don't really like Westerns and I really don't like books written in diary format. But my mom told me it was worth it (and she's usually right) and so I dutifully read the first 30 pages and then finished it a day later, sobbing at my desk, during my lunch break.
This book has it all – adventure, romance (my favorite!), a strong heroine, and terrific writing.
It's Sarah's diary of her life starting at about the age of 17. She's had very little education at the beginning, but she's desperate to learn and over the course of her life, as she moves around, marries, has children, and hacks out a life for herself in some of the most unforgiving parts of the country, manages to become a very well-educated woman.
Just writing about this makes me need to go read it again. I love. this. book.
Make the Bread, Buy the Butter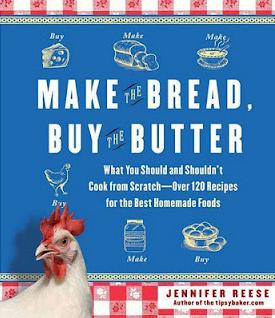 Make the Bread, Buy the Butter by Jennifer Reese.
I love to cook and bake, but I'm not the kind of person who lists cookbooks among my favorite books. Except this one.
It has a bunch of recipes, but it's also a memoir of Reese's journey to figure out what foods are worth spending the effort on doing yourself and what you should let the grocery store do for you (every recipe is evaluated on taste, cost, and hassle).
I laughed aloud at so many parts of this book – she is just hilariously funny and the escapades with her various animals and her kitchen flops just delighted me to no end. I've recommended this book to dozens of people and everyone who has read it has reported back on how much they loved it.
She's so realistic, too, about what cooking is like in terms of cost and work. She has children of her own and knows that it's probably just not that reasonable for most people to keep a herd of goats in their backyard. And that some of us just may not want to be curing our own sausage in the crawl space under our stairs.
The Disreputable History of Frankie Landau-Banks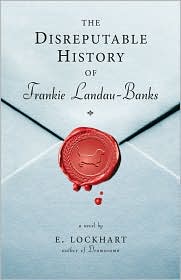 The Disreputable History of Frankie Landau-Banks by E. Lockhart.
This one is a Young Adult title, which is one of my favorite areas to read from, and this is probably in my top five YA books of all-time. I've read this one no less than three times in the last four years and I love it a little more every time.
It follows fifteen-year-old Frankie at her elite boarding school. She's always been a quite, not-quite-pretty girl who flew beneath the radar for just about everyone. But when she comes back her sophomore year, after really growing into herself over the summer, she suddenly finds herself quite popular and with a senior boyfriend.
This is all very nice, except she discovers that the boyfriend is part of an exclusive all-boys secret society and she doesn't want to be excluded. She doesn't want to be noticed just for her looks – she wants these boys (including her boyfriend) to know that she's smart too.
And so her infiltration of the Loyal Order of the Basset Hounds begins.
Plus, there is something so lovely about reading a story set in a school when you aren't actually in school, isn't there?
What are you reading this summer?
About the Author: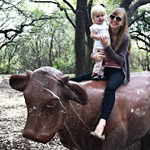 Janssen is a former librarian and avid reader who is always maxing out the number of holds her local library will let her place.
When she's not buried in a book, she loves to fiddle around in the kitchen, garden poorly, read blogs, and read stacks and stacks of picture books to her two-year-old daughter (oh, does that also count as having your nose in a book? Probably).
Follow Janssen on Twitter or at Everyday Reading.