When we traveled to Keystone this past Christmas for a family ski trip we had the opportunity to take a little break from all things snow and enjoy a Sunday Family Pajama Brunch at the Bighorn Bistro. What a treat!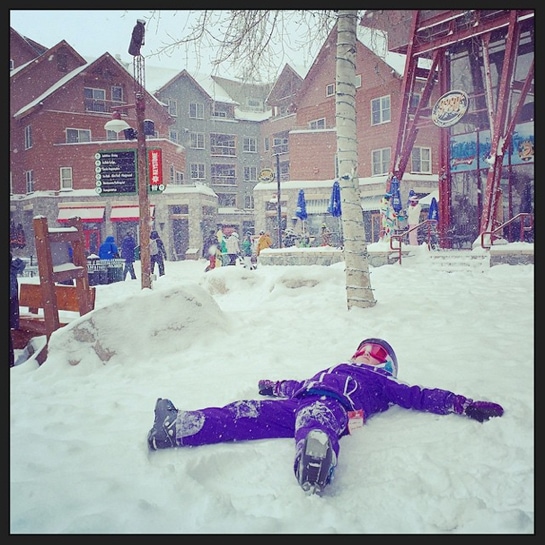 Traveling with kids can be pretty exhausting, even though everyone is having fun. Unfortunately I had a pretty bad cold during the trip on top of it so there were times when it took a lot of effort for me to keep everyone happy. Our Sunday brunch gave me a little respite from the chaos of family travel.
The coolest thing was that they had a special kids' room at the restaurant. I was able to sit at a table with my sister, brother, and my brother's girlfriend and have adult conversation while we ate breakfast. I wasn't worried about my kids at all – they had adult supervision in their room and several other kids to keep them company. And did I mention the view from our table?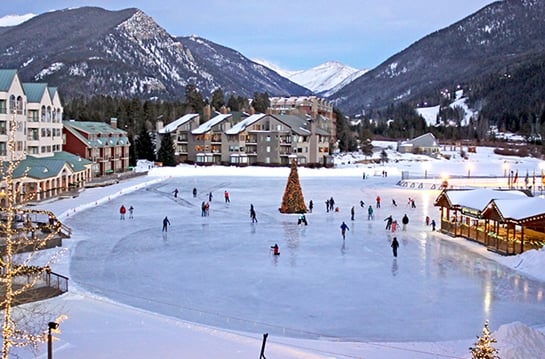 image via Keystone website
Bighorn Bistro had a special kids brunch buffet to go along with the kids' room, with delicious foods that kids also love – bacon, sausage, chocolate chip pancakes, juices and milk, a variety of fruits, and a little dessert section for kiddos who cleaned their plates. I'm sure I am forgetting something because there was a lot of variety.
It was nice to not have to worry about my kids finding something off an adult menu that they would be willing to eat, but also have options that I felt pretty good about them eating. They loaded up on the fruits with their pancakes and had some tasty sausage along with milk and juice. Perfect fuel for a day out in the snow!
And the kids definitely did not feel like they were forgotten. After they ate, they had crafts for them to do as well as an option to watch Frozen. They had staff on hand to help out with the crafts. They also enjoyed a visit from Santa, Frosty, and Riperoo (the ski school mascot).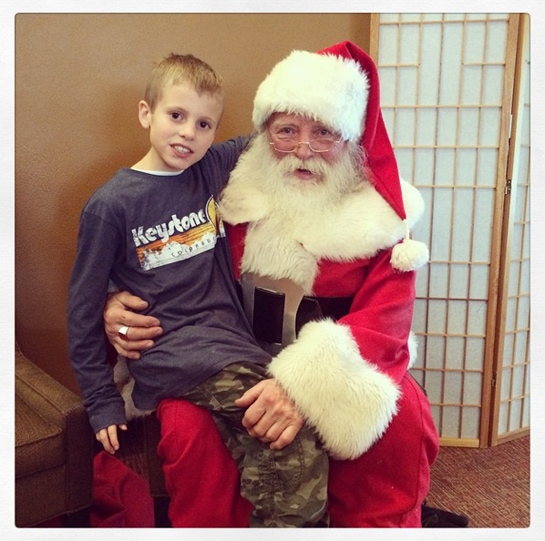 The kids had a blast in their special room while the adults enjoyed some quiet time and conversation (without interruption!) to recoup. I loved how the service was personalized so that it met the needs of kids and adults alike.
When it was time to leave our server prepared drinks to go for everyone in our group. Since I was sick he hunted down some peppermint tea for me. It was so nice to feel like someone was taking care of me for a change since we all know that moms don't get "sick days."
The service at Bighorn Bistro was amazing and definitely all of the personal touches made this a very memorable part of our trip. It isn't often that my kids are asking to go to a restaurant but after their experience they were asking when we could go back.
Want to meet purveyors who are making a difference with their customers? Check out BonAppetit.com's "Out of the Kitchen", an ongoing exploration of the relationships that build and sustain the food industry. See how hyper-local food markets operate and how their focus on quality and service keep customers coming back for more.