Well we sure closed 2014 with a bang. The kids and I, along with a few family members, had the opportunity to spend a few days skiing at Keystone before Christmas. 2014 was a hard year for me so the vacation was definitely exactly what I needed!
This ski trip was really special for me because it was the first time that my kids came with me. At Keystone they spent the first two days in Ski School. They had an absolute blast while learning how to handle themselves on skis.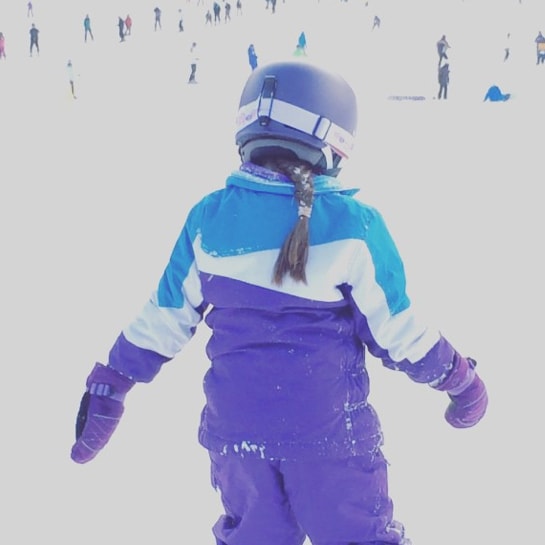 click image to view video
Logan and Madeline had a "first timer" ski lesson 2 years ago. It got them comfortable with the idea of skiing, but at the end of the day they were nowhere near ready for the real thing.
Then last January I took them up to Loveland for a half day to practice on the bunny hills. We had fun and they got the hang of those by the end of the day. This time, ski school at Keystone focused on skills for more advanced beginners who already knew a few things about skiing.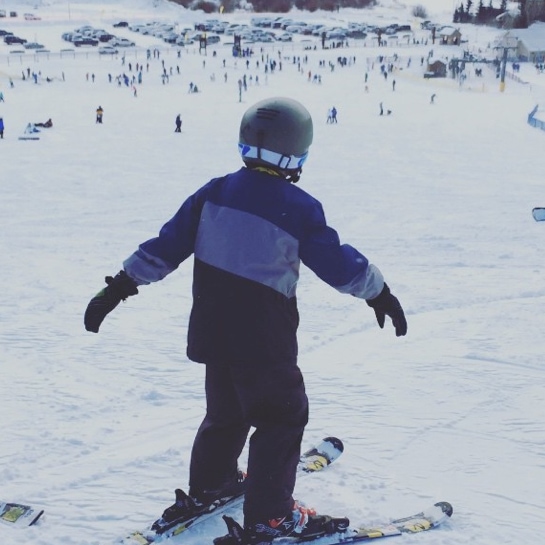 click image to view video
One thing that was really wonderful about this trip is that we had more time. The kids were able to take 2 days of class. Learning back to back like that in such a concentrated amount of time was definitely idea and really contributed to their overall success.
Epic Mix Academy report cards for Logan and Madeline were emailed to me at the end of each day. It was great to see what new skills they had learned and what they were still working on. Totally great!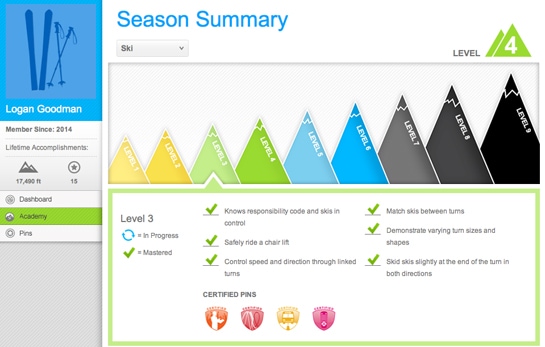 The ski school was really great about taking care of the kids, too. I had no worries about Logan's peanut allergy and how that would be taken care of. They made sure everything was safe for him at lunchtime.
The ratio of student to instruct was fantastic. The first day Logan and Madeline were grouped together with an instructor. The second day there were 4 students and the instructor, still great.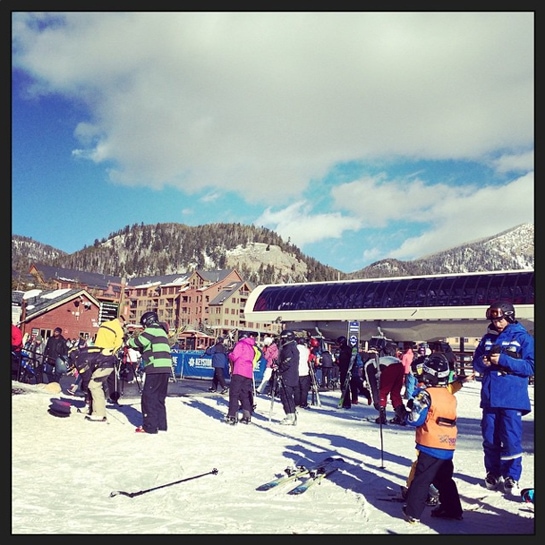 I was so impressed with the instructors my kids had as well as all the instructors that I saw during the trip. I definitely saw some pretty frustrating behaviors at times from younger kids and the instructors were always so calm and patient. I think it takes a special kind of person to be able to teach young children how to ski.
My kids made excellent progress and were able to spend time skiing with the adults on the later part of our trip, which I'll tell you more about later.
Thank you, Keystone, for teaching my kids how to ski!
Keystone hosted my family for this trip and provided us with lift tickets and lessons. All opinions are my own.