Christmas break 2013 managed to be the perfect blend of low key relaxation and fun after last year's very busy and full holiday season with a lot of visiting family that I played host to. This year was fun with skiing, ice skating, tubing, cooking, movie going, and plenty of peaceful laziness in between.
My brother Jon loves to snowboard and since he lives in Louisiana he really only has the opportunity for any significant snow when he comes to Colorado. Conveniently, I now live here and have a very comfortable guest room.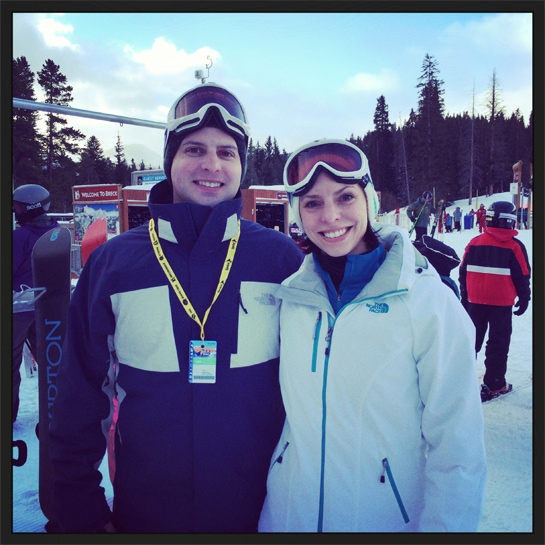 It wasn't too hard to convince him to come up for the break. Especially once I mentioned things like "snowboard" and "ski trip." I was pretty thrilled for this opportunity to take a brother-sister no kids allowed trip with Jon, even if it was just a short one.
Before we begin with our ski/snowboard adventures, I have to say that Jon is something that can only be described as the most exhaustive meticulous thorough shopper on the planet. Hours were spent searching for a new pair of goggles that would guarantee a fog-free snowboard experience. It was no small task.
The seemingly endless shopping trips – complete with a mall parking lot that was so awful it felt like something out of a nightmare – caused me to have a "Freaky Friday" moment which suddenly placed 6 year old Madeline in my body whining about "can we go yet? Pleeeease?"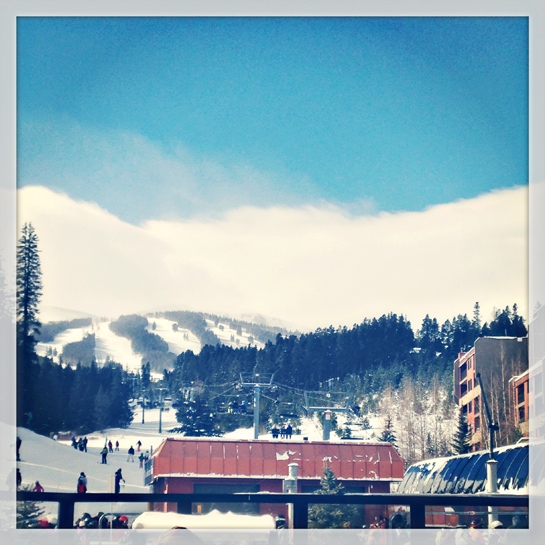 After Mission: Find New Goggles was accomplished, we were ready to pack and head up to Frisco for 2 days of skiing and snowboarding bliss.
Frisco was the perfect place to stay for this trip since we planned for one day at Breckenridge and one at Copper Mountain. Frisco was conveniently located pretty much equal distance between both and it had a killer little pizza place called Peppino's Pizza & Subs.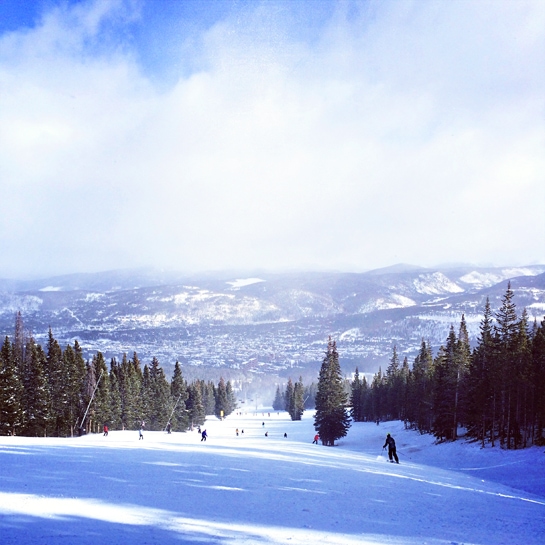 We spent the first day at Breckenridge. I have to admit, after not having skied since the previous Christmas vacation I was maybe more than just a little nervous. I fell on my butt last year at Winter Park. A lot. And I was none too thrilled about the prospects of doing that ever again.
We started off with a few beginner trails on Peak 8 to warm up. I had a few warm up exercises of my own that consisted of…you guessed it…falling on my butt.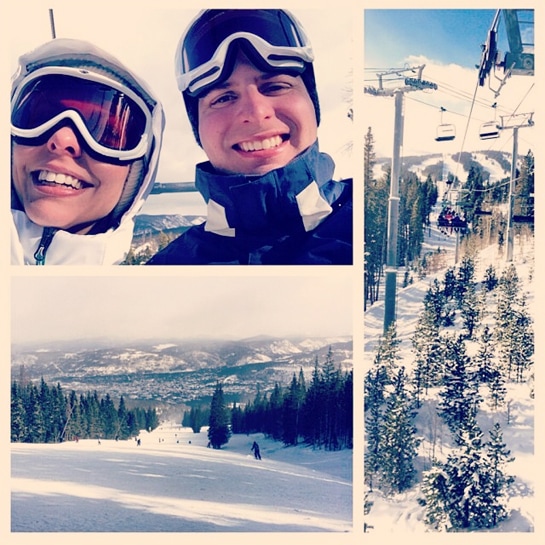 The beginner trails were fine in some areas but a little too flat and slow in others. My arms got tired from using my poles so much and Jon had a hard time with his board in the flatter areas. So intermediate over at Peak 9 it was.
For the most part, Breckenridge was a gorgeous day with blue skies and a few clouds. Towards the later afternoon the wind picked up and it was bitter cold at the top of the Mercury SuperChair (and a rocky ride on the way up).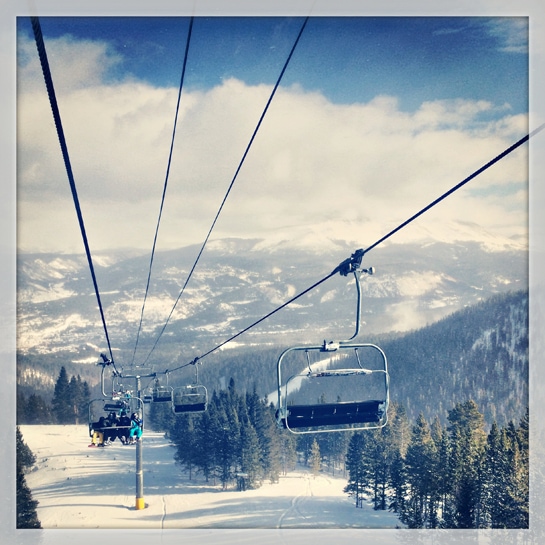 Once we got a little ways down after getting off the lift the wind was no longer a problem, but everytime we got back up there we were shaking in our boots. Hot chocolate breaks were required.
Despite the wind, since it was really only bad at the top, we stayed until the lifts closed. Breckenridge was huge and even with a full day of skiing we barely scratched the surface. We did a few on Peak 8 in the beginning, but mostly stayed at Peak 9 using the Beaver Run SuperChair and Mercury SuperChair.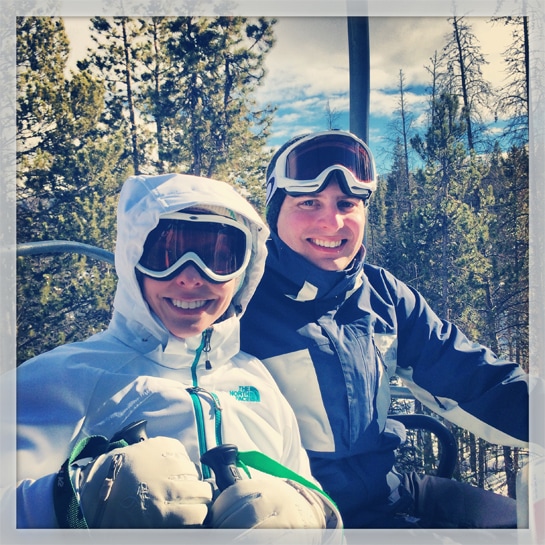 I didn't realize at the time how well labeled the trail signs were on the mountain. I was never confused about where I was or in what direction I was supposed to go to end where I wanted. This made it relatively easy for us to find each other and meet up if we ever got separated. After skiing Copper Mountain the next day and taking a few "scenic" routes I realized the difference (more on that later….).
All in all it was a great day skiing with some of the very best company.
Stay tuned for Part 2 – Copper Mountain.
Lift tickets provided by Breckenridge. All opinions are 100% my own.