What an amazing whirlwind life has been lately.
A year ago October, right before Halloween, I was visiting the Phoenix/Mesa area in partnership with Visit Mesa and Visit Phoenix.
We ate tons of good food at lots of different places – Postino (they have a location in Denver, too, which I keep saying would be fantastic for a girls night out), Joyride Taco House, Pizzeria Bianco, The Farm at South Mountain.
We Visited Desert Botanic Gardens, Schnepf Farms, Hayden Flour Mills, toured several breweries, and we went to Outstanding in the Field.
As part of the trip, we stayed at the Sheraton Grand at Wild Horse Pass. During my stay, I was gifted a spa treatment of my choice. I chose a hot stone massage, as I LOVE massages but I'd never tried the hot stone variety.
After getting settled in my spa room, I was asked to select a stone out of a basket. On the other side of the rock would be a word that I was supposed to connect with. During my massage that stone would be placed word side down over my heart. I chose a rock because I was asked to, but not really thinking that there would be any meaning to me.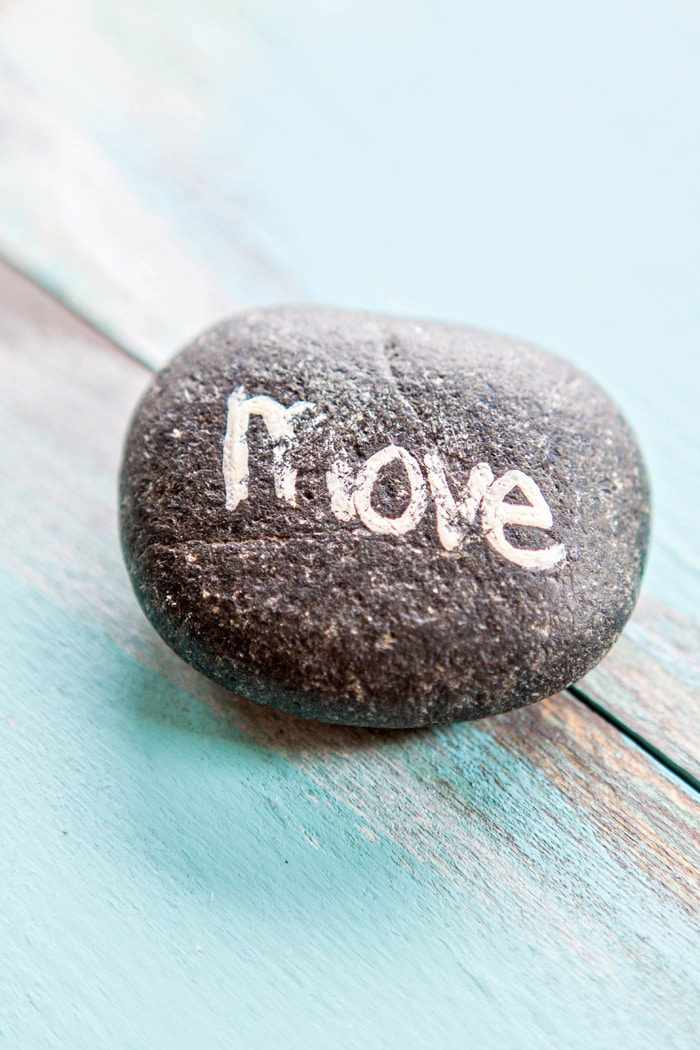 The word was "move."
At the time I was becoming a little concerned at the financial aspect of the life ahead of me as a single mom. I had been able to pay all my bills, including my home, just fine on my own but I felt that there wasn't always a lot of extra money.
I didn't like that I was unable to take my kids on vacations or that I sometimes felt I had to say no to activities and extras that would add value to my kids' life. I knew I had some good equity in my home since the area that we lived in had recently really been growing, so I had selling my home and downgrading as my mental back up plan.
With this word "move" popping up in my life I wondered if this was some sort of a sign. Should I be seriously considering the thoughts I've had of selling my home?
Over the coming weeks and months I often thought about this, but moving never felt like the right thing to do and definitely not what I wanted. The thought of moving put me at extreme unease even if it would help alleviate my financial burdens.
Buying in the area is more than it was when I originally moved to Colorado. Because I couldn't explain why I didn't think it was the right course of action, I rationalized that even with the equity, I would be putting a lot of it into a new place to live. That I'd have to go so much smaller, and possibly even live in a condo rather than a home with a yard for my kids and that it just wouldn't work out the way I wanted.
I also didn't want to leave our neighborhood and the support and friends we had there. I loved that my kids could walk to and from school and lots of little things about being where we were.
That's a long back story, but the reason that I share it is that I recently found this rock as I was packing up my home, which I did sell after all this summer. Not because I needed to, but because life changed drastically in wonderful ways a few months after that trip. Moving became relevant, a choice rather than a back up plan, and something that was so full of joy!
It taught me that sometimes things don't always mean what you think they do. I tried to find meaning in the message from the rock, but it wasn't the meaning that I thought it was. I think I was supposed to just keep moving forward with my life, which is what I did, rather than to physically move. Even though we are moving now, I never could have predicted that would happen.
I mentioned my recipe post for Mango Habanero Drumsticks that I had recently gotten engaged, was soon to be married, and that Kevin and I were both selling our homes and building a new home together.
During that trip to Arizona when the word "move" popped up, Kevin and I had been friends for over a year and a half. We were very close and spent a lot of time together, but weren't a couple – even though many people assumed that we were.
Earlier this year, we progressed towards being a couple and with that began the talks of what we would do in regards to our homes if we did marry. At the time we were living across the street from each other. Everyone laughs when I tell them this, but it's true – we met because we were neighbors. Neither of our homes would fit the combined needs of the picture being painted of our future.
We started looking in the area for homes that would fit my needs in the kitchen, the needs of 4 kids, and other aspects that were important to us. For a few weeks we weren't finding anything that really wowed us.
We found locations that were great, but things that weren't about the house. We found houses that were great but locations that were not. We found the number of bedrooms that we needed, but in situations that put kids living on the first floor or in the basement. Kitchens that were great, but the rest of the house was not. Houses that were good but kitchens that were horrible.
We weren't sure if we wanted or had the time to move into a project house – Kevin is active duty army and taking a new command this fall. Work will have a longer commute and our free time will feel more precious for a couple of years.
Nothing was good enough to make us say "this is the one!" until one day Kevin stopped in at a new builder in the area to ask a question about few month old existing home in that neighborhood which was already on the market for sale. We found out, unfortunately, that the home of interest only had 3 bedrooms despite being rather large.
The sales woman told Kevin, however, that she had another house that was already under construction and the buyer had just backed out of the contract. It wasn't even listed yet. It had an amazing kitchen, 6 bedrooms plus a game room, and so many other things that were just right. Not to mention that it was going to be insanely GORGEOUS.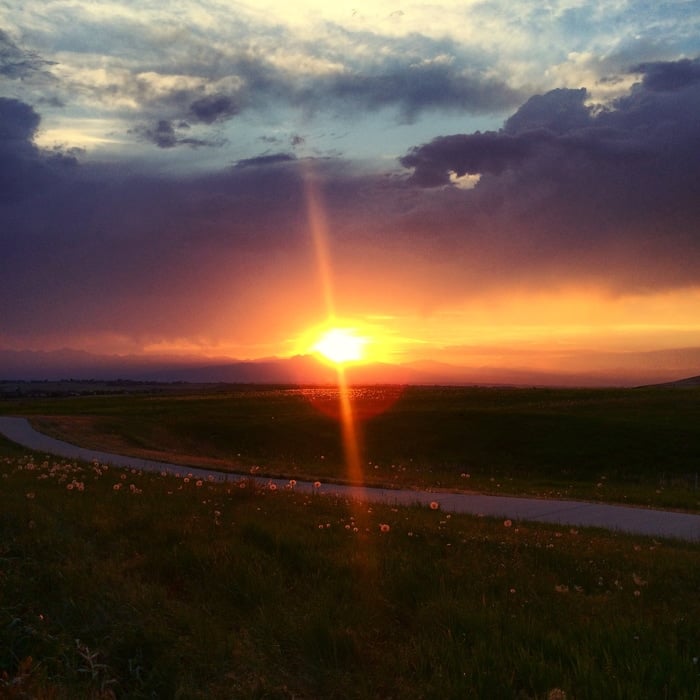 So, I quickly got my home ready to go on the market while Kevin was away for 2 weeks traveling for work. I worked all day every day and sat out on the deck almost every evening enjoying the views from the house I had called home for the last 4 years.
During his trip my house was listed, had about 15 showings in 2 1/2 days, multiple offers, and was under contract within about 3 days. It was all moving so fast. We knew my home would do well on the market, but we were blown away. It was such a great feeling to have one of the homes sell quickly, easily, and for over our asking price.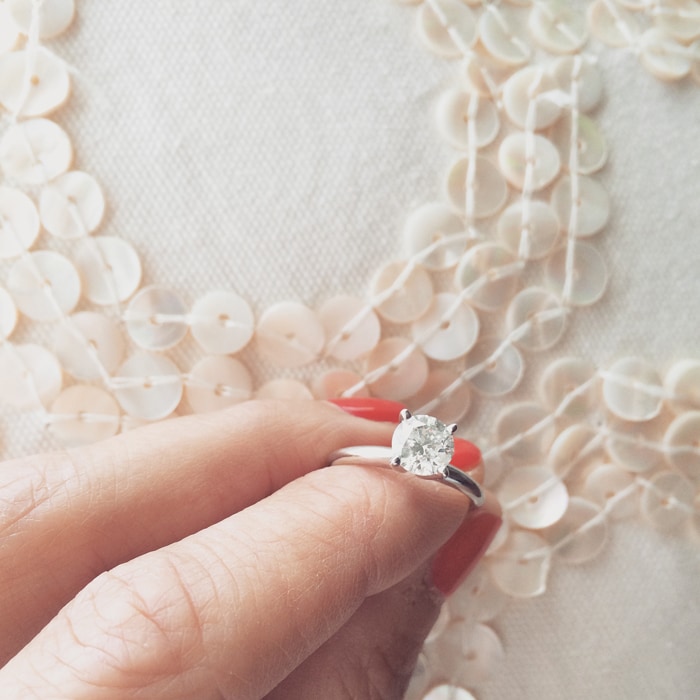 Kevin got home from his trip at the beginning of July and proposed during our neighborhood firework show.
We immediately dove head first into wedding planning, ultimately deciding what would be best for our new family with everything else going on in life would be to plan a small beach wedding with us and the kids during our week vacation that we had already planned to take in Florida at the end of July.
Mid July Kevin's house listed. It sold in 12 days, faster than we thought. Now we were seriously wondering where we were going to live because the new home wasn't scheduled to be done until October.
We just kept moving forward, with our eyes open for rentals near by, and we went on vacation to Florida. We enjoyed sunny beaches, beautiful water, white sand, and took advantage of some pre-scheduled downtime before tackling all that we knew was waiting for us at home.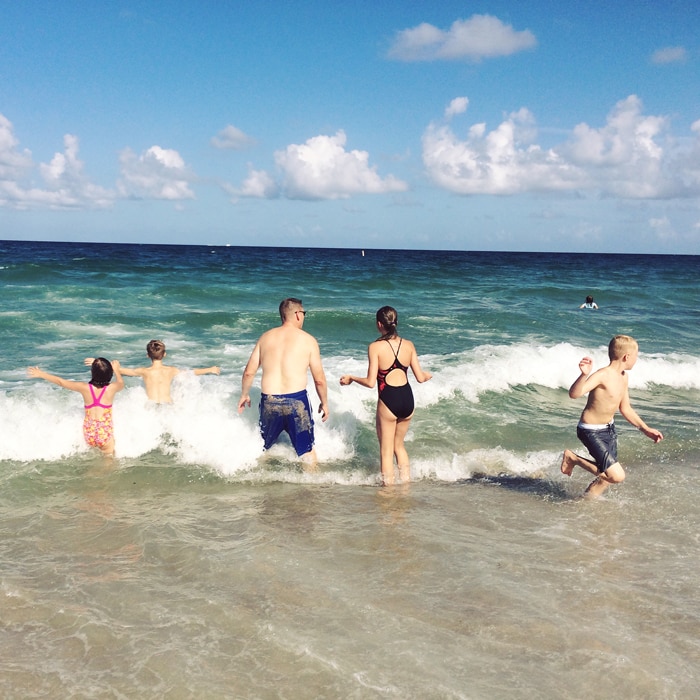 Kevin and all the kids during our first day at the beach.
We got married while we were there. Found a temporary rental during our trip which resolved our situation at home – it is 2 blocks from where we live now, same neighborhood, furnished, allows our dog, and works on our timeline.
We enjoyed a few more days of vacation/honeymoon with 4 kids in tow before we headed home to Colorado to move me out of my house and into my husband's (!!!!) and then started packing and storing everything we didn't need for the time being. There are awesome things about moving across the street and also some really annoying things about it (like the 10 THOUSAND trips walking back and forth!). We went to bed physically spent almost every night for a week.
We'll be in a temporary rental for about 2 months this fall while our amazing, new home finishes building. Life is busy, and at times a little bit disorganized, but everyone is adjusting well and happy. I can't believe how things worked out with EVERYTHING.
And now that little word "move" means kind of a lot to me. I had no idea when I received that rock that the months ahead would be so much more than I could ever comprehend or the huge blessings and happiness that were just a few short months away. In fact, as I was thinking about it I am pretty sure that I received it close to the exact date that we will be closing on our new house. How is that for a sweet reminder?
I almost threw the rock in the trash a few times because I was annoyed when I saw it, wondering what in the world it meant (if anything), but I'm glad I didn't. I can see the full picture now: Just keep moving forward. Do the best you can. Don't worry….and oh by the way? You are going to move, just not yet.
There are so many little things along the way that if they had happened even slightly differently would have had drastic effects on the outcome of where Kevin and I are now together as a family. People often asked over the last few years if I resented moving to Colorado because I got divorced within a year of moving here.
Moving somewhere new, being away from family while getting a divorce that took so much longer than it should have and was full of really awful things was not a situation I wanted to be in. It was hard, heartbreaking, and exhausting – mentally, physically and emotionally. It sounds trite, but if I knew I'd end up with the husband and family that I have now I would do it all over again.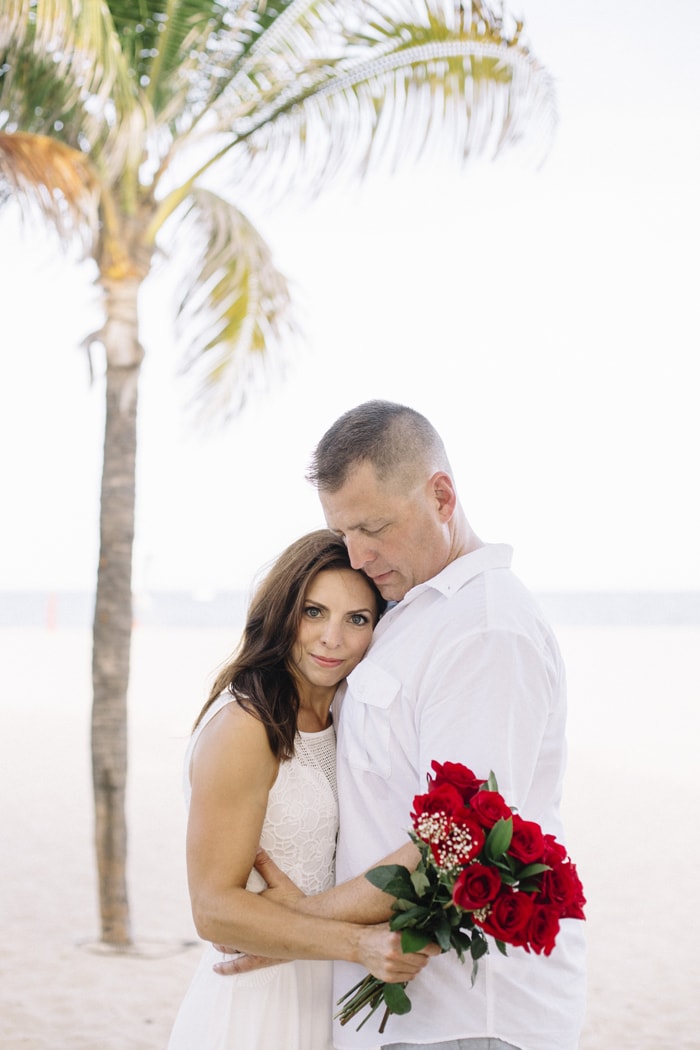 Photo credit: Zaitography
I think about how even if some small variable had been changed I never would have met Kevin. So many little things lead us to exactly where we are and I couldn't be happier!
I have 2 new step-children (Kendall and Kayden) who have already felt like they were my kiddos for a while now. Married life with someone who is truly a partner, an equal, and a best friend…who is funny and kind and handsome, who faces projects and challenges with me, is strong physically and emotionally, who is an amazing father and step-father, who takes interest in my career and values the things I am interested in, who has built a career serving our country, and is always striving to be his best self is amazing and more than I could ever imagine.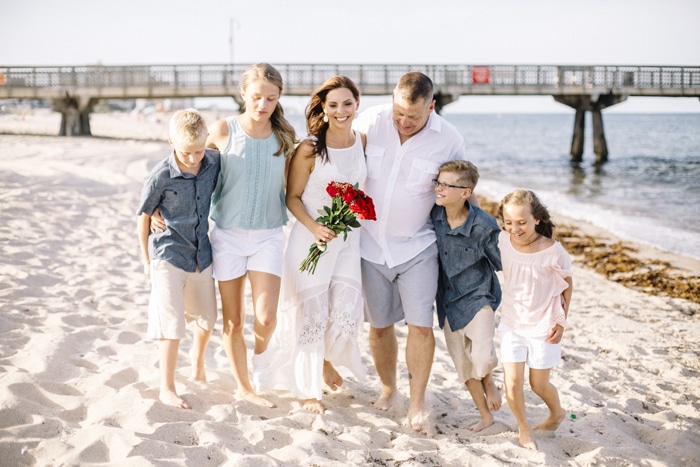 Photo credit: Zaitography
Life is busy but it is so, so GOOD.
p.s. I will post more about our trip to Florida and our wedding soon!