A few weeks ago I told you about my journey in the kitchen in relation to becoming a single parent and how it is important to me to make deliberate efforts to Reclaim the Kitchen.
In addition to the 4 Steps to Reclaiming Your Kitchen that I shared, I wanted to share with you a few other things that I have been doing that I feel like have really helped me to focus on reclaiming my kitchen and what that looks like for our family.
One of the biggest things I shared a few weeks ago that caused me to be in the position of needing to Reclaim the Kitchen is that it often isn't fun cooking for 2 children and having no adults to share the meal with – or another adult to offer support and encouragement. My kids enjoy very different foods from me. So instead of letting that distract us from our food goals, I decided to adapt.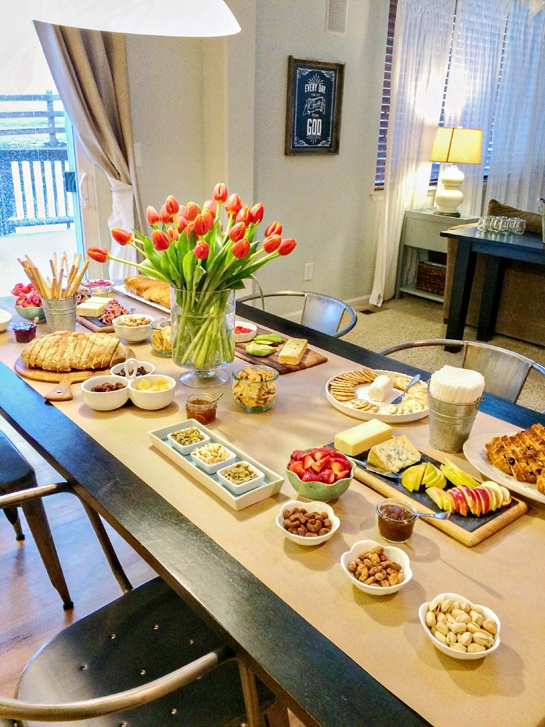 Last week I hosted a cheese night with a couple of friends for Thursday night dinner.
I'll share full details of the party soon!
My kids are always gone Thursday evening, so lately I have gotten in the habit of having friends over for dinner that night. That ensures that usually at least a couple of times a month I am getting what I need at the kitchen table.
My friends know that often I just need someone else to cook for who is really going to enjoy the food and contribute to some socialization. It gives me a good opportunity to check out the recipes on the Reclaim the Kitchen site or my dinner ideas board on Pinterest and search for some fun new recipes to experiment with. Sometimes it is nice to revisit the old recipe index and enjoy an old favorite.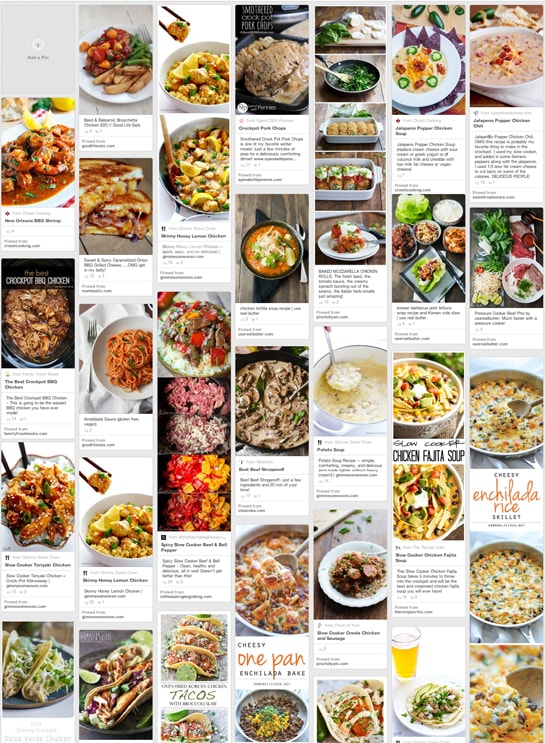 Previously I didn't eat consistently well when my kids were gone. I feel it isn't fun to eat alone so I usually wouldn't cook. I would pick up some takeout or I would snack while watching TV. This simple change of having friends over has helped me have more motivation and energy to plan meals both for myself when I'm eating alone and when my kids are home. And of course my friends are always happy to enjoy a meal that I have cooked for them.
I also reach out to friends when my kids are home and I feel like I need the extra support making sure we are treating mealtime the way we want. I have a neighbor who's husband travels frequently so we have taken to supporting each other with mealtime in a lot of different ways – sometimes she invites us over to share a meal, other times I have made a meal to share with them.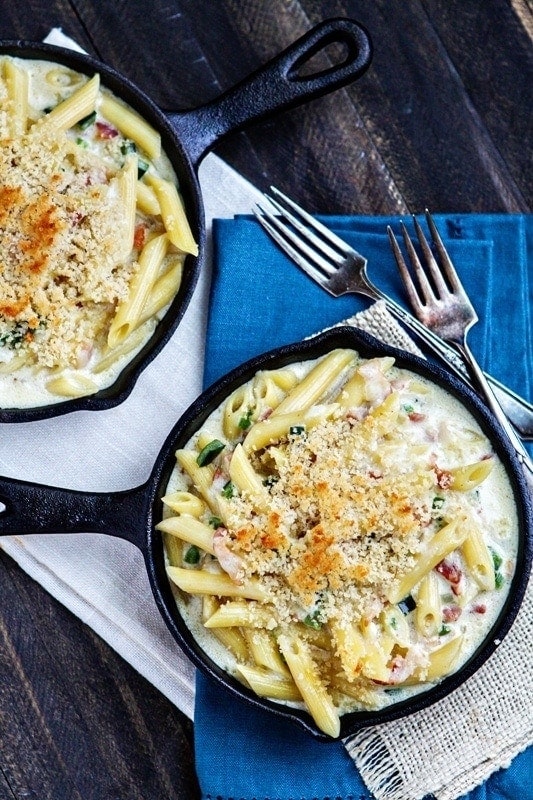 One of the meals I made to share with my friend – stay tuned for the recipe!
Recently I had an evening that I just was not feeling like making dinner or sitting down to eat. But we needed to eat! So we ended up combining our meals. She cooked. I brought over our leftovers and cooked some veggies and instead of each doing it alone we opted to do it together. The kids thought it was a great treat and everyone, moms included, probably ate better than we would have alone. We moms enjoyed some adult conversation and the kids enjoyed conversation with their friends. It was a great night.
I think we so often get wrapped up in our own lives – both the good things and our struggles that we can forget to reach out to others for help or to offer our help, even when we know someone needs it.
So I guess what I am saying is in addition to the practical things I already shared that will help you reclaim your kitchen – like meal planning, being organized, stocking your pantry, and being realistic about what works for your family, don't be afraid to reach out to friends when you need help Reclaiming the Kitchen. You never know, they might need your support too.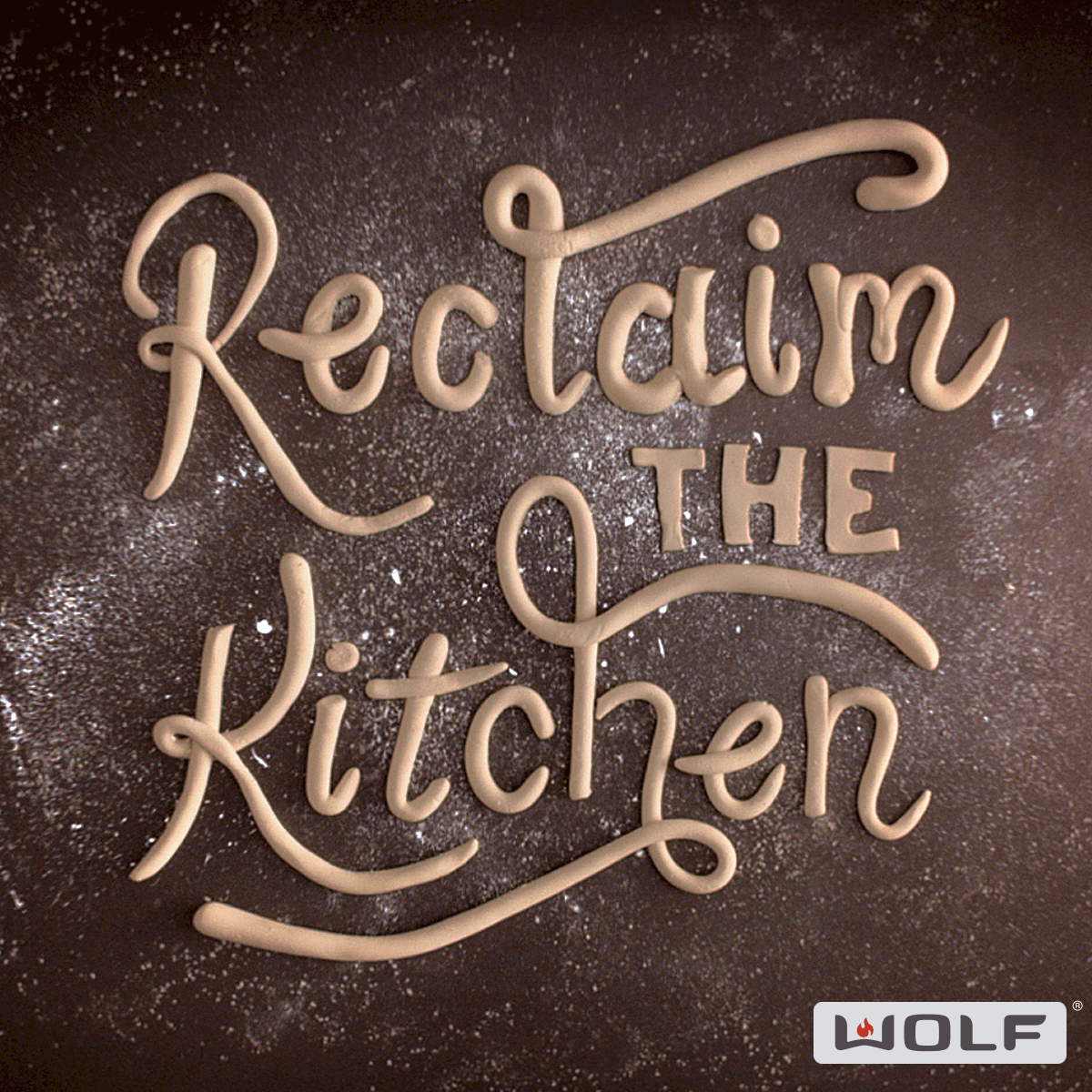 Check out the Reclaim the Kitchen website where you will find tools to help your family reclaim YOUR kitchen. They offer great resources like:
Cook Smarts – A comprehensive meal-planning service offering four dinnertime meals a week.
CookingPlanIt – A robust collection of recipes that can be filtered to fit a user's needs. Perfect for cooks on the go.
Cook Fearless – This site helps the world learn to cook with confidence, becoming fearless in the kitchen.
This is a sponsored post written by me on behalf of Wolf.