Kitchen Tips and Tricks – What are YOUR Favorites?
You know the kind of kitchen tips and tricks that once you learned them you thought "why did no one tell me earlier?" or "I've been doing it all wrong this whole time!"? What are your favorites?
If you're reading this, today I want to hear from YOU. What are your best ? I hope you'll chime in in the comments.
I love kitchen tips! It is always great when I figure out (or learn from someone else) a way to do something faster, easier, or less messy in the kitchen.
I'll start by sharing a few of my most favorite kitchen tips. You can find more over on my Kitchen Tips and Trick Pin Board where I'll be saving all of the great kitchen tips and tricks that I find.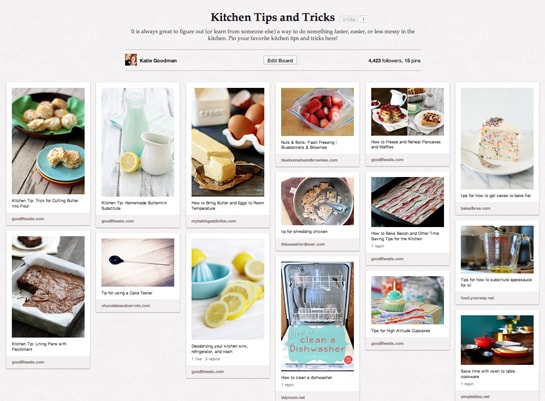 My Favorite Kitchen Tips
Our fridge stunk something bad a couple weeks out and we never really did figure out why, but I was able to quickly get rid of the smell with these tips on deodorizing in your kitchen.
Read More: Quick Tips for Deodorizing Your Kitchen
We love to make huge batches of waffles and pancakes to store in the freezer for later use. It is great for busy mornings when we don't want cereal and making one big batch in a month means only one mess to clean up.
Read More: How to Freeze and Reheat Waffles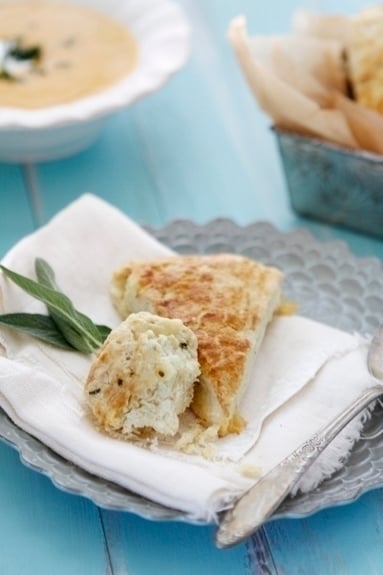 I almost never cut butter into flour for biscuits or scones in the traditional way since I started using this easy method. Maybe it looks like cheating, but I just think it is smart.
Read More: Trick for Cutting Butter into Flour
There is rarely a carton of buttermilk hanging out in the fridge when I need it, but there are lots of ways to make your own buttermilk.
Read More: How to Make Homemade Buttermilk
Cooking bacon is messy and time consuming. I love to bake my bacon in the oven to free my hands up for other tasks and save my stovetop from all the grease splatters.
Read More: How to Bake Bacon in the Oven
There have been a lot of cupcake failures in our home, from horrible textures to implosions in my oven, until I learned a thing or two about baking cupcakes at high altitude.
Read More: Tips for High-Altitude Cupcake Baking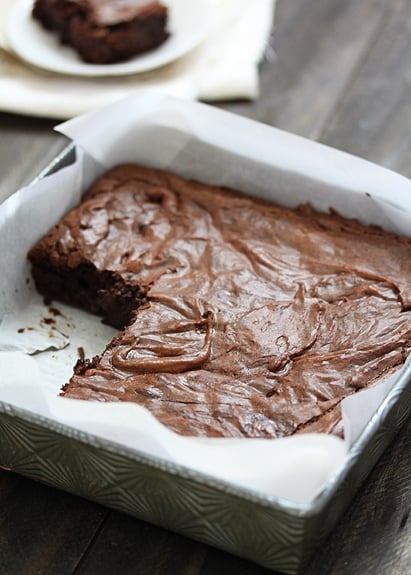 Just last week I taught my dad how you can line a brownie pan with parchment paper. It makes clean up a breeze and you can easily lift the brownies out of the pan and cut them into nice even squares. He definitely appreciated the bonus of less dishes to wash!
Read More: How to Line Baking Pans with Parchment

I figured that if I liked kitchen tips and tricks that probably lots of other bloggers did too, and they probably knew how to do things that I didn't know.
I decided to ask a few of my blogging friends to share some of their favorite tips and tricks that they rely on in the kitchen. Here's what they have to say!
Kitchen Tips and Tricks from Food Bloggers
Bree from Baked Bree knows just the trick to getting your cakes to bake nice and flat. I never knew this one, and it is really pretty simple! I always did it the hard way and cut part of the top of the cake off to level it after the fact.
Read More: How to Get Cakes to Bake Flat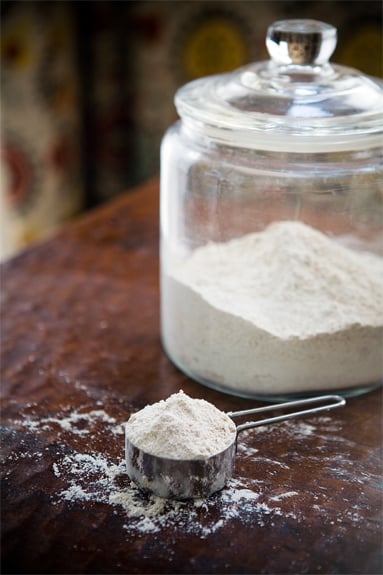 Photo by Allison
Allison from Some the Wiser shares a great post on how to grind your own flours at home and why you should do that. I love to grind my own flours!
Read More: Grinding Your Own Flours

Carrie from Deliciously Organic has a great tip for making perfectly round slice and bake cookies. She says: "When making round slice and bake cookies, set the dough log in an empty paper-towel roll before chilling. This will keep the dough log from flattening on one side."

Cheryl from Tidy Mom knows all about keeping her dishwasher tidy (I don't think I have ever cleaned mine as detailed as Cheryl does!). She says that "you need to clean your dishwasher periodically to keep it running efficiently and smelling fresh! What I do is pretty simple. The directions might look involved, but really, it's very easy."
Read More: How to Clean your Dishwasher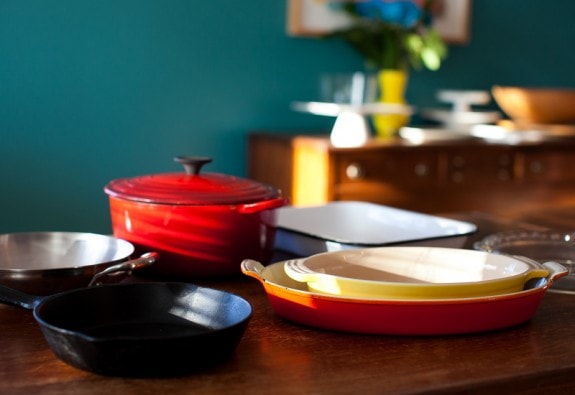 Photo by Aimee
Aimee from Simple Bites love practical tips that save you time in the kitchen. She says: "Using oven to table cookware is one practical solution to help save time and effort spent on family meals and entertaining. Whether your style is stoneware, enamelware, or vintage Pyrex, there is sure to be a collection of cook-and bake-ware that is pretty enough for the dinner table."
Read More: Sunday Dinner: Save Time with my Favorite Oven to Table Cookware

Caroline from Chocolate and Carrots suggests purchasing a cake tester for your baked goods. She says: "Have you ever used up 7+ toothpicks to test if your baked good is finished baking? I have and I never have to waste another toothpick to test a cake, muffin, or bread. Plus, the diameter of the metal tester is so small that you can hardly even see where it poked the baked good. No evidence."
Read More: Essential Bakers Tool

Mandi from Life Your Way has some tips for successfully substituting apple sauce for oil in recipes. This is great if you're trying to bake goodies with lower fat and calories.
Read More: How to Substitute Applesauce for Oil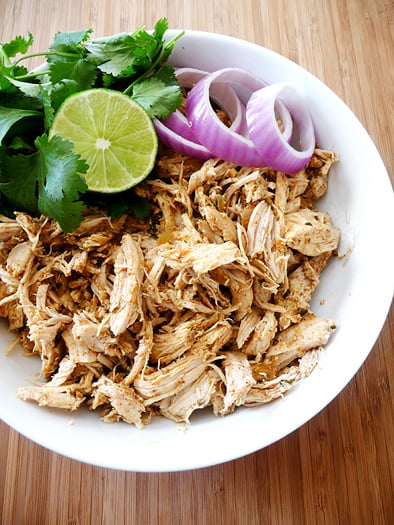 Do you ever need to cook up a big batch of shredded chicken? Jane from This Week for Dinner has a super nifty trick for shredding all that chicken in no time and with hardly any effort.
Read More: How to Shred Chicken

Now that we are in the dead of winter, I sure am wishing I had had the opportunity to stash away some of spring and summer's lovely produce to enjoy during colder months. Amber from Bluebonnets and Brownies tells you all about how to flash freeze produce for your freezer.
Read More: How to Flash Freeze

You know when a recipe tells you to use room temperature eggs? I almost always forget to take the eggs out in advance to prepare for that. No matter, Jamie from My Baking Addiction told me just how to quickly bring eggs to room temperature!
Read More: How to Quickly Bring Eggs to Room Temperature
What are your favorite kitchen tips and tricks? Do you have a special way of making an ordinary task easier, faster, or less messy?
p.s. I was out of town earlier this week filming a few great kitchen tips with Reynolds. I can't wait to share the videos with you!