Written by: Janssen Bradshaw of Everyday Reading
Dystopian novels have really been the darling of the young adult book world for a couple of years now. And you can't blame anyone for this – there are so many fantastic ones out (Katie shared five dystopian titles to try here and then another five here). I myself am a huge fan of the genre and have been ever since I first read The Giver.
But I also have a soft spot for young adult books with a contemporary setting and no magic or science-fiction or imagined worlds to be found. Some of my very favorite books are contemporary YA, and they tend to be the ones I recommend most frequently when someone asks for a recommendation.
Sometimes, it's just so refreshing to read about someone dealing with familiar issues likes family, relationships, school, work, and other commonplace obstacles.
Also, I'll admit, I have a weakness for teen romance.
Here are six of my absolute favorites: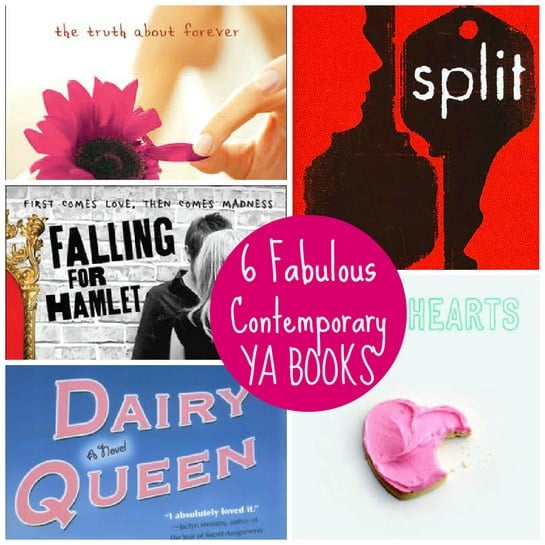 Any realistic YA titles you'd like to share? I'm always looking for more! Just writing about these books made me want to reread them all and find a few new favorites.