Ask anyone on the street about young adult literature, and the first few titles that will come to most people's minds are The Hunger Games, followed by maybe Twilight or The Fault in Our Stars. Because of these three popular Young Adult Novels, all in different genres (dystopian, paranormal, and contemporary), young adult literature has been blessed with a boom of attention over the past few years.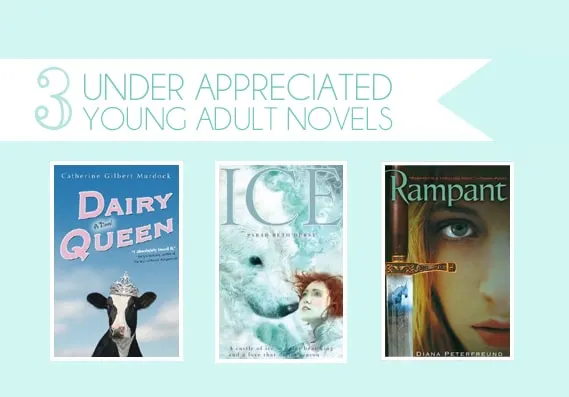 Written by: Jennifer Petro-Roy
Bookstores have exploded under the weight of their newest offerings, and articles about everyone's newest discovery, YA lit, seem to be everywhere. But there's so much more to YA lit than most people realize, so many amazing books that have stolen my heart and earned a permanent place on my bookshelf. Here are three of my favorites, books that I think are way too often unappreciated: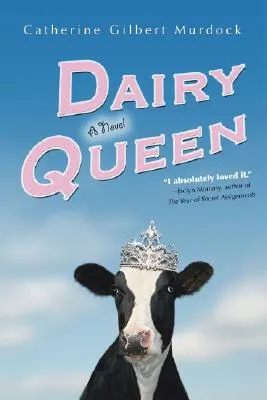 Dairy Queen by Catherine Gilbert Murdoch
The first in a trilogy, Dairy Queen tells the story of D.J. Schwenk, a quiet tomboy living in Wisconsin who spends most of her time helping out on her family's dairy farm after her dad's injury. But what D.J. really wants to do is to play football. Trying out for the team becomes complicated, however, when her high school's rival quarterback, Brian Nelson, starts working on her farm, too–and his arrogance is both utterly annoying and utterly attractive to her.
This book isn't just about football or sports, though. It's about a teenage girl finding who she is, confronting prejudices in her small town, and navigating the rocky path of first love. Dairy Queen is utterly heartwarming, clever, and hilarious. I listened to the entire trilogy on audio, and narrator Natalie Moore (and her rocking Wisconsin accent) truly brings D.J. to life.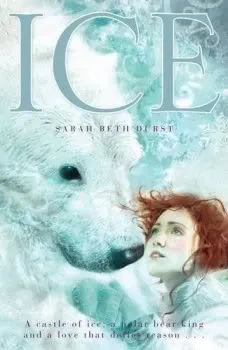 Ice by Sarah Beth Durst
When she was younger, Cassie's grandmother always told her a story about the disappearance of her mother, who supposedly made a deal with the Polar Bear King and, as a result, was kidnapped and taken away to the end of the world. But Cassie's older now, and doesn't believe in fairy tales like that anymore–she's too busy helping her father out at his Arctic research station to worry about polar bears. Until one talks to her, telling her that her mother actually is a prisoner–and that only Cassie can save her.
But, if she is to succeed, she must become the polar bear's bride. What follows is a mixture of a tender love story and a rollicking adventure, as Cassie sets out to find her mother and navigate both her new relationship and the foreign landscape around her. Based upon the old "East of the Sun, West of the Moon fairy tale," Ice is an utterly original fantasy novel that captivated me with its beauty.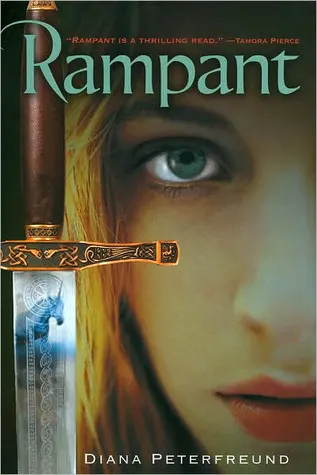 Rampant by Diana Peterfreund
Killer Unicorns. Honestly, that's all you really have to say about this book to grab the attention of most people. But oh, there's so much more to Rampant. Astrid's mother has always told her stories about these vicious creatures–but, seriously, who would believe a story like that? Until a killer unicorn actually attacks her boyfriend, that is. Soon after, Astrid finds herself in Rome, at the cloisters dedicated to training young women to become unicorn hunters.
As she is plunged into this new world, Astrid soon discovers the dangers all around her: from the unicorns themselves, to her fellow hunters, to the adorable art student who, if she falls for, could jeopardize her new calling entirely. While this novel may sound like it's simply fantasy, Rampant is meticulously researched and its world is detailed and intriguing.
Astrid herself is a fabulous character (independent, sarcastic, and strong), but the supporting characters (which of course, include a semi-vicious pet unicorn) are compelling, as well.
What are some of your favorite young adult books?
Get More Recipes via Email
Did you love this recipe? Sign up to receive Good Life Eats Email Updates and never miss another recipe!