Written by: Jennifer Petro-Roy
I admit to being a predominantly fiction reader. There's nothing like being caught up in a world that's not my own and allowing the author and the characters to take me on a journey to somewhere else. But every once in a while, I feel the need for something different. Something factual, something humorous and real, something grounded in real life. Here are a few of my favorite recent nonfiction/memoir reads: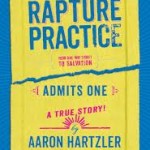 Rapture Practice by Aaron Hartzler
I adored this book, in which Hartzler details what it was like to grow up in an extremely conservative religious family, where his parents and the members of his congregation believed that Jesus could return and the Rapture could happen at any minute. Life for a teenage boy, who just wants to do simple things like go to the movies, listen to mainstream music, and hang out with his friends gets even harder when Hartzler starts to realize that he may be gay. Hartzler achieves a difficult feat in this book: describing how his upbringing hurt him and how he disagreed with it while also maintaining a spirit of love and gratitude toward his family members. It's funny, too!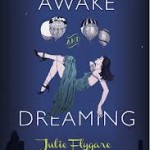 Wide Awake and Dreaming: A Memoir of Narcolepsy by Julie Flygare
This fascinating memoir explores the author's diagnosis and struggle with narcolepsy, a disorder I didn't know much about before reading this book. Flygare was an ambitious, nose-to-the-grindstone Boston College law student when she started having weird experiences where her knees would buckle with the onset of strong emotions (what she would later realize to be cataplexy, a disorder that often goes hand in hand with narcolepsy). While she initially dismissed these episodes, she was soon faced to confront what was going on when her exhaustion and vivid dreaming/hallucinations started interfering with and endangering her life and goals. Flygare's writing is honest, information, and hopeful.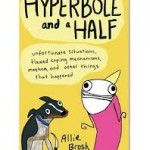 Hyperbole and a Half: Unfortunate Situations, Flawed Coping Mechanisms, Mayhem, and Other Things that Happened by Allie Brosh
If you're like me, you devour every new comic that Brosh posts on her popular website Hyperbole and a Half. Even if you haven't read any of her work before, you'll adore this collection, a laugh-out-loud funny assortment of stories about her unfortunate childhood and current life. While some of the posts are repeats (including the hilarious Clean All the Things! comic), she also includes a selection of new works, as well. You'll see her dogs' bewilderment on moving day, her childhood experience of getting lost in the woods, and her obsession with cake.
What nonfiction books have you enjoyed lately?
Did you love this post?
Sign up for Good Life Eats email updates and never miss another update!