This giveaway is now closed. Congratulations, Callie!
I couldn't cook nearly as well as I do without my well-stocked spice cabinet. There are so many more flavors you can give food when you have the necessary tools. Just salt and pepper don't cut it for me. I like my food to have complex flavors that give my taste buds something to think about.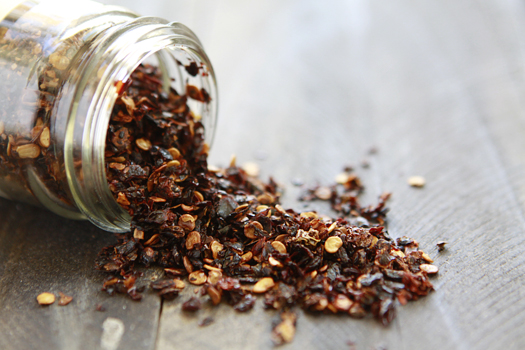 One thing you should know about me is that I almost always cook according to taste. In high school Anatomy and Physiology we performed a taste bud lab and I found out that I am what is known as a "SuperTaster."
Because I can experience certain flavors with more intensity than the average person, I've learned to taste as I go. When I'm following someone else's recipe I'll usually start with half the amount of hot spices, and add according to my tastes. Sometimes I'll want more than the original, other times I might want less.
I find that I'm especially sensitive to cayenne. While I might want 3 dashes in the whole dish, Eric would be happy with 3 dashes just in his portion. But other "hot/spicy" flavors don't bother me as much.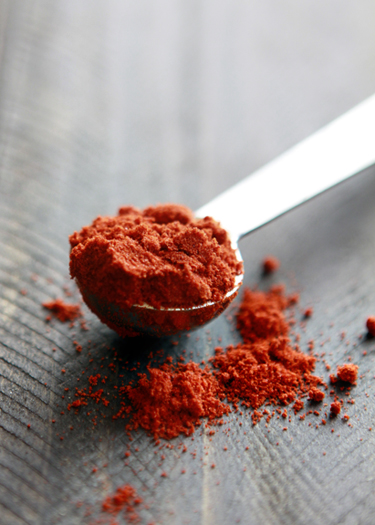 A few months ago I shared this post: Kitchen Tip: A Well Stocked Spice Cabinet and mentioned what my favorite holiday baking spices were. We'll, we're not in holiday baking mode anymore so I'll share some of my other favorite spices.
Favorites from my Spice Cabinet
I was able to try some of these and a few more from SpicesInc.com. I liked the spices so much that they're offering a great giveaway for you too so you can get that spice cabinet of yours all stocked up.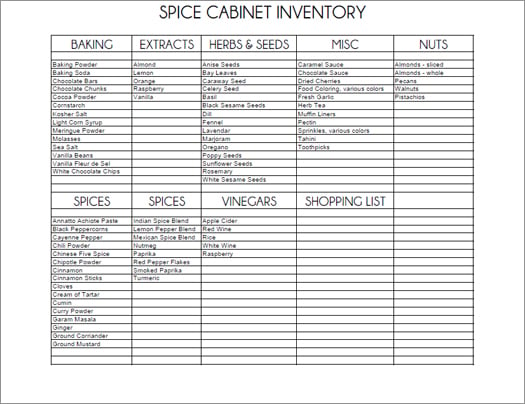 If you have any doubts as to what you should have in your spice cabinet, be sure to check out my FREE PRINTABLE Spice Cabinet Inventory. You can download it HERE or by clicking on the above image.
Before you enter the giveaway PLEASE read the rules.
Giveaway Prize (1 winner)

:

Your very own customized spice set!

Value: $20 – 45, depending on your selection
Giveaway Requirements:
Head over to SpicesInc.com and choose any 6 spices, herbs, seasonings, chiles or extracts, then name your spice set and tell me why you picked that selection.

You may NOT enter using multiple email addresses. Automatic disqualification.
Additional entries must leave a separate comment.

Contest ends April 21, 2011 at 11:59 p.m. EST.
Contest open to US States only.
Winner will be chosen by Greg, the owner of SpicesInc.com based on creativity.
Giveaway provided by SpicesInc.com. I received a selection of spices to sample, but otherwise was not compensated for this post.
Don't forget to leave me your worst kitchen disaster story here: Your Worst Kitchen Disaster – SPILL IT! for a chance to win a $115 Pampered Chef Pizza gift set. Your comment will help me with the Pampered Chef Blogger Blunders contest.