Whole Wheat Blueberry Muffins for two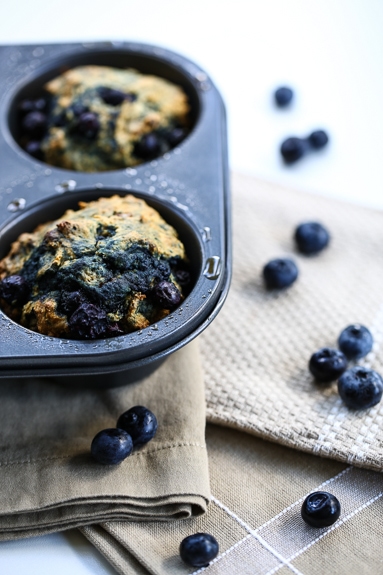 Written by: Caroline Edwards of Chocolate & Carrots
During my time in college, I would go to my favorite local coffee shop and enjoy a coffee and a muffin while I studied. Nine times out of ten, I would choose the blueberry muffin. Now that I'm a stay-at-home mom and anything I bake, I'm tempted to eat it in its entirety, I knew it was time for a smaller recipe.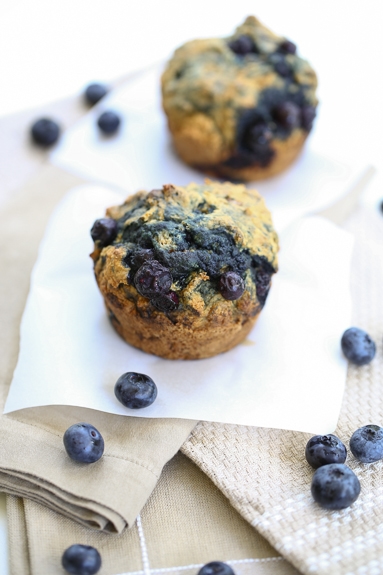 The beauty of this recipe is it will only make 2 muffins and it's fully of whole wheat flour, ensuring you'll last until lunch! No leftovers and hardly any dishes to clean up. Now, that's my kind of breakfast. All you need to have is a giant muffin tin and your baking ingredients!
The muffins are filling and when served warm with a pad of butter, makes for a delectable treat! The pops of blueberries are just incredible in every bite.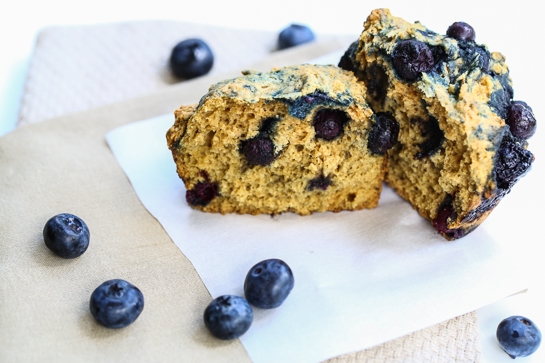 What's your favorite muffin flavor?
If you're looking for more muffins, give these a try:
Whole Wheat Blueberry Muffins For Two
Yield: 2 muffins
Prep Time:5 minutes
Cook Time:20 minutes
Total Time:25 minutes
A healthy and quick breakfast for two. No leftovers and hardly any clean up!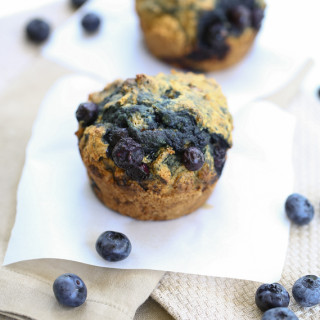 Ingredients:
3/4 cup white whole wheat flour
1/2 tsp baking soda
pinch salt
2 tablespoons brown sugar
1 1/2 tablespoons of a beaten egg
1 tablespoon unsalted butter, melted
3 tablespoons skim milk
1/2 teaspoon vanilla extract
1/4 cup blueberries (fresh or frozen)
Directions:
Preheat the oven to 375°F.
In a large bowl, whisk the flour, baking soda, salt and brown sugar together. Set aside. In a smaller bowl, stir the egg, melted butter, milk and vanilla together. Stir the wet ingredients into the dry ingredients. Gently fold in the blueberries.
Evenly distribute the batter into two sections of a giant muffin pan that has been sprayed with canola oil. Bake for 19-23 minutes or until a cake tester comes out clean. Allow to cool for 3 minutes before enjoying.