Spicy Taco Seasoning
Mexican food is constantly in rotation at our house, so I need to keep this Spicy Taco Seasoning on hand at all times! I make it in bulk, so I am not constantly having to whip it up before the meal. I think you're going to be wanting it on hand too!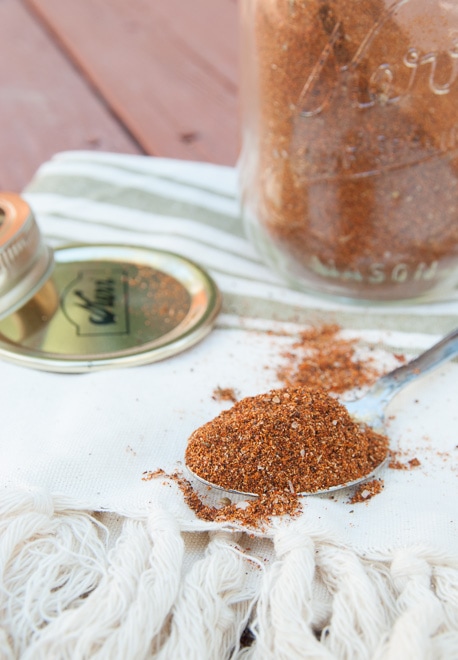 Written by: Carla of Carla's Confections Blog
We literally eat Mexican food a minimum of once a week. Usually more. I can very easily say it is one of my favorite food groups. That and pizza.
I like to choose the healthy foods as you can see.
I used to buy the taco seasoning packets all the time, and would run out of them just as fast as I could stock the house. I started to really think about what was in those packets though, and I no longer wanted to put all those preservatives in my body. I was afraid I would end up sacrificing taste to have it be slightly healthier, but goodness I was wrong!
I will never go back to the store-bought packets again.
You can't go wrong with the homemade taste you get from making it yourself, and the best part is that you can adjust the flavors to your liking! If you love the flavor of cumin, then feel free to add a bunch of it! If you love spice, you'll love this one. If you like it even more than we do, add more Mexican hot chili powder or even more red pepper flakes. You really can't make this wrong.
I love that you can just dump all the ingredients in a mason jar, shake it up and store it all in the same jar. It will keep for months, but I guarantee it won't last that long.
Unless you don't eat Mexican food as much as we do. Which I realize could be true.
I am special that way.
What is your favorite homemade seasoning?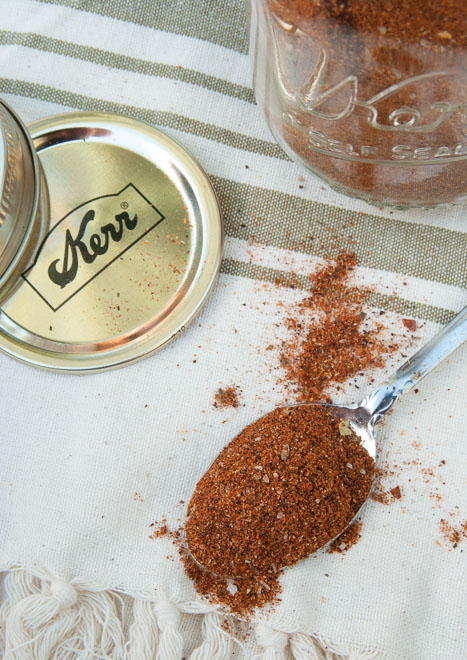 Spicy Taco Seasoning
Yield: 2 cups
Prep Time: 5 minutes
Cook Time: 0 minutes
Total Time: 5 minutes
A bulk recipe of Spicy Taco Seasoning so you can have it on hand for any needed Mexican food craving!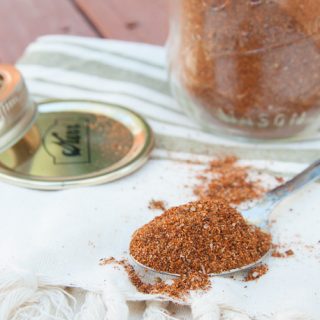 Ingredients:
1/4 cup plus 2 Tbsp Mexican hot chili powder
1/4 cup regular chili powder
2 1/2 tsp garlic powder
2 1/2 tsp onion powder
2 tsp red pepper flakes (more or less to taste)
2 1/2 tsp dried oregano
6 tsp paprika
1/4 cup cumin (more or less to taste)
3/4 tsp kosher salt
3 Tbsp plus 1 tsp finely ground black pepper
Directions:
Place all spices into a mason jar.
Place lid on and shake to combine.
Store in mason jar with lid for at least a month. Store in a dry place.
Notes:
If you don't like too spicy, lessen the amount of the red pepper flakes, or use less of the Mexican hot chili powder and more of the regular chili powder. You can also adjust the flavors of the remaining spices as well to your taste. This is totally adjustable to your liking!