By the time you read this Eric and I will be well on our way to Vail, Colorado to enjoy and celebrate our 10th wedding anniversary.
Sound fun?
The best part is that Eric doesn't know where exactly we are traveling to.
Until last night believed that we had plans for a Friday day ski excursion and would be back at home later that evening.

Click Image to Enlarge
Photo Credit Vail.com
He has also been under the impression that whatever it was we were doing Friday (he guessed "skiing" after I gave him some teaser clues) was a belated birthday present.
I guess you could call it that too, but it is definitely more than that.
He doesn't know, unless he is reading this right now in the car, that we're staying at The Four Seasons in Vail.
Or that I have booked us for a day learning how to ski on Saturday (yes, we're newbies).
That we have a fireplace in our room and a mountain view.
Or where we will be eating while we're away.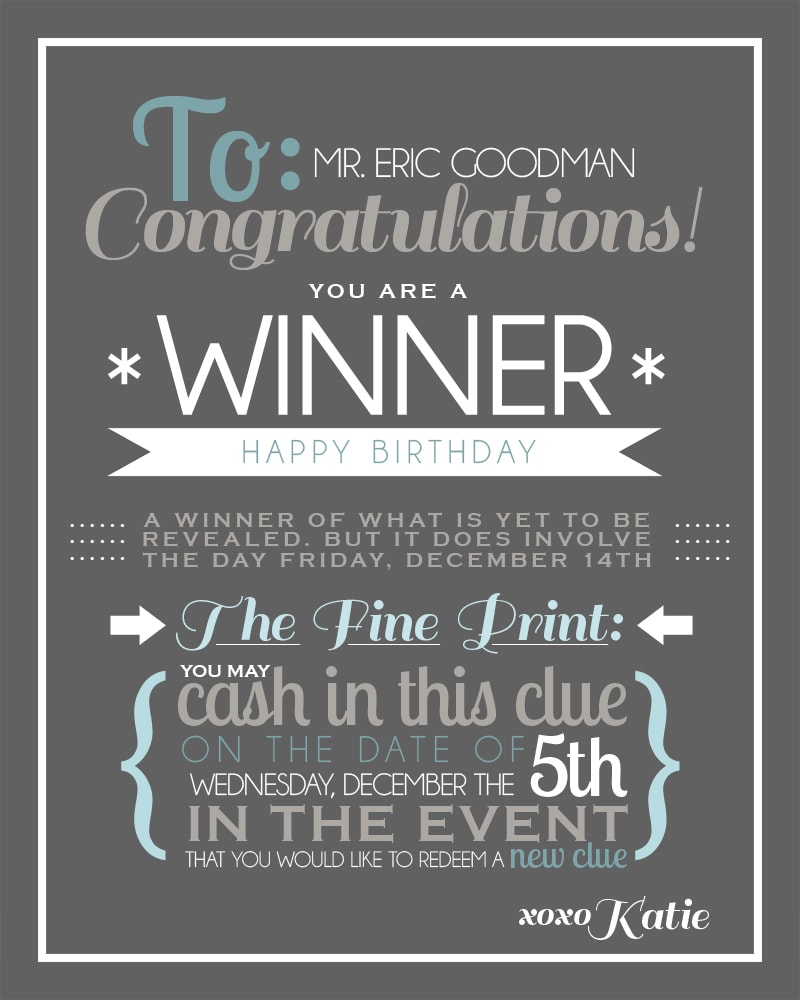 click to enlarge
Why?
Because I am a stealthy genius.
I planned all of this without his knowledge.
And I kept it a secret for two months.
I crafted a special certificate that I gifted him to inform him that we had plans on December 14th and he needed to keep that day open.
I designed and printed 4 other clues that I gave him every every 3 days during the week and a half leading up to the day before we would leave for our getaway.
The night before I informed him that he needed to pack for 3 days, 2 nights and what kind of weather he needed to be prepared for.
This is definitely the biggest thing I've ever pulled off!
Stay tuned for details from our surprise getaway trip or follow us in real time on Instagram, Twitter, and Facebook as we experience Vail.
In the meantime, if you think planning something like this sounds like a lot of work there is no need to worry.
I have broken the logistics of planning a surprise getaway down into 10 steps for you.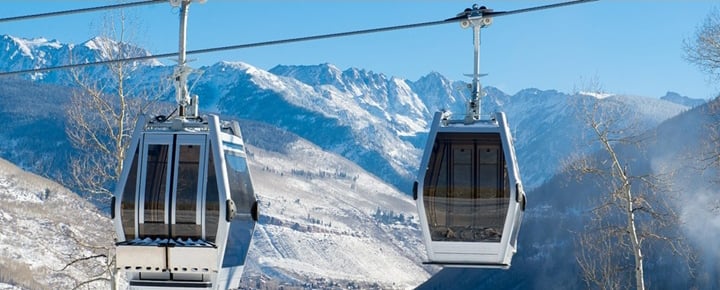 Click Image to Enlarge
Photo Credit Vail.com
10 Tips for Planning a Glitch-Free Surprise Getaway
1. Book all of your travel arrangements on a credit card the person you are surprising doesn't regularly check or have access to.
Some hotels will charge you a deposit upon booking while others won't charge you until you check out.
Either way, you don't want to risk the person you are surprising seeing those charges
2. Start planning as early as possible.
This will give you time to watch for deals on airfare and hotels.
If possible, be flexible on the dates if you need to keep costs within your budgeted amount.
Looking for the best deals and taking advantage of less expensive travel dates will allow you to spend money elsewhere, whether it is splurging on a gourmet dinner or adding a pricey activity to your itinerary.
The surprise getaway I have planned for our 10 year anniversary is actually occurring a week early so we can get in just before the Christmas high season begins.
3. Make sure the dates you are thinking of are open for the recipient of your surprise so plans don't conflict.
Think about a way to ask casually so as not to arouse any suspicion.
4. Tell as few people as possible about your plans and make sure they understand that it is a surprise.
Ask them not to tell anyone else that might accidentally tip your recipient off about the getaway.
Key people to keep in the loop: babysitter for children, close family members so they don't worry if they can't reach you, your child's teacher, a neighbor (to collect mail/water/pet sit if needed).
5. Have a cover story ready in case someone slips and mentions something.
6. Do all your internet research on another computer that your recipient will not view and/or clear your browsing history after you do any research.
If possible, delete only history of sites you visited so they don't wonder why you cleared the entire history.
7. In advance, go over your plan and leave detailed instructions for anyone involved in child or pet care while you are away.
Important paperwork to include might be: medical authorizations, insurance cards, medication instructions, etc.
Give them the instructions in advance so they can read over it and then follow up with a discussion to go over everything so there aren't any problems while you're away.
8. Take advantage of the hotel's concierge services to help you plan and book your activities and dining at your location.
Think of them as the expert on your location.
The Four Seasons Resort at Vail provided amazing concierge services.
I regularly communicated back and forth with their team member Matt to receive dining recommendations, get insider information about what the best activities would be for the length of our stay, current weather information, and book any necessary reservations.
Matt answered my endless questions with detailed information and complete patience.
I could not have planned the trip this well and efficiently without his assistance.
9. Learn as much as you can about your destination and potential activities.
Have a list of back up plans if you need to change what you intended to do due complications that could arise, including weather issues.
We haven't received a lot of snow this winter.
I wasn't sure if skiing would be in the cards for us during our stay.
I looked into alternate activities, such as Vail hiking trails and other local attractions, in the event that in the days prior to our arrival it became clear that the weather would not cooperate.
10. Try not to stress about doing everything!
You might arrive and want more down time than you thought.
Be flexible when you get there, if necessary, so you can relax and enjoy your stay.
However, take note of any cancellation deadlines for reservations that you have made to avoid fees associated with no-shows or cancellations after the policy deadline.
Have you ever planned a surprise getaway?
Disclosure: I received a media rate at The Four Seasons Vail.
All opinions and recommendations are my own.
I honest to goodness really enjoyed working with their concierge team.
Also, proceed with my recommendations at your own risk.