These 4-Ingredient Cookie Butter Blondies whip up in just a few minutes for a quick after school treat. Add in a few mini chocolate chips for an optional 5th ingredient and a tasty touch of chocolate. Or, try adding in some colorful confetti sprinkles (the flat, round sprinkle type) to turn this into super cute funfetti cookie butter blondies.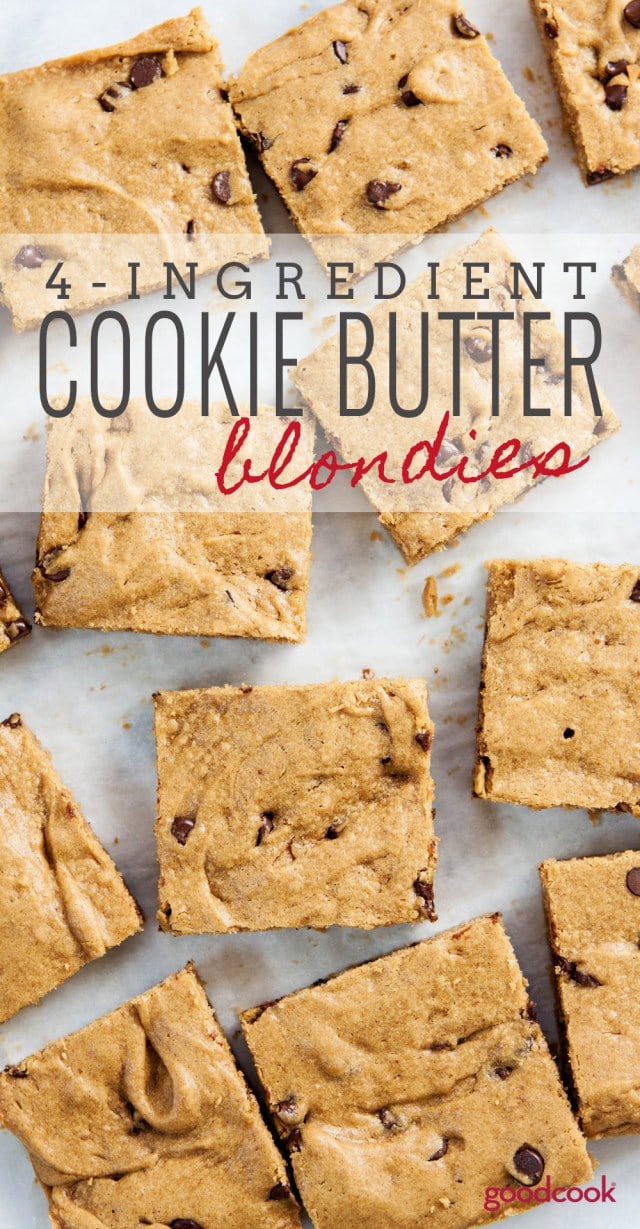 My kids love coming home to a treat after school. They got a little spoiled when their Grandma was visiting last spring, and the spring before that as well, and she had their favorite Homemade Fudgy Brownies or a batch of Chocolate Chip Cookies waiting for them almost every day after school.
Sadly, I cannot compete with Grandma's after school snacks. Even though they're both my recipes, it just isn't the same if Grandma isn't the one doing the spoiling.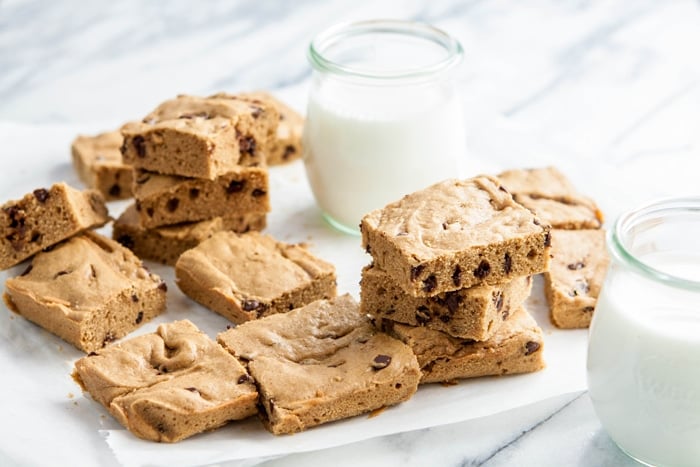 These 4 Ingredient Cookie Butter Blondies are the perfect solution, though! They hardly took me any time to make. Probably only about 5 minutes from start to popping them in the oven. The ingredients are super duper simple and stuff that I mostly always have on hand…unless it is one of those weeks that I never make it to the grocery store because there is no time.
Head over to Good Cook to learn how to make these 4-Ingredient Cookie Butter Blondies.