In these Chorizo Spinach Breakfast Enchiladas, corn tortillas are stuffed with a mixture of scrambled eggs, spinach, and chorizo sausage, then smothered in a tasty roasted salsa verde and monterey jack cheese.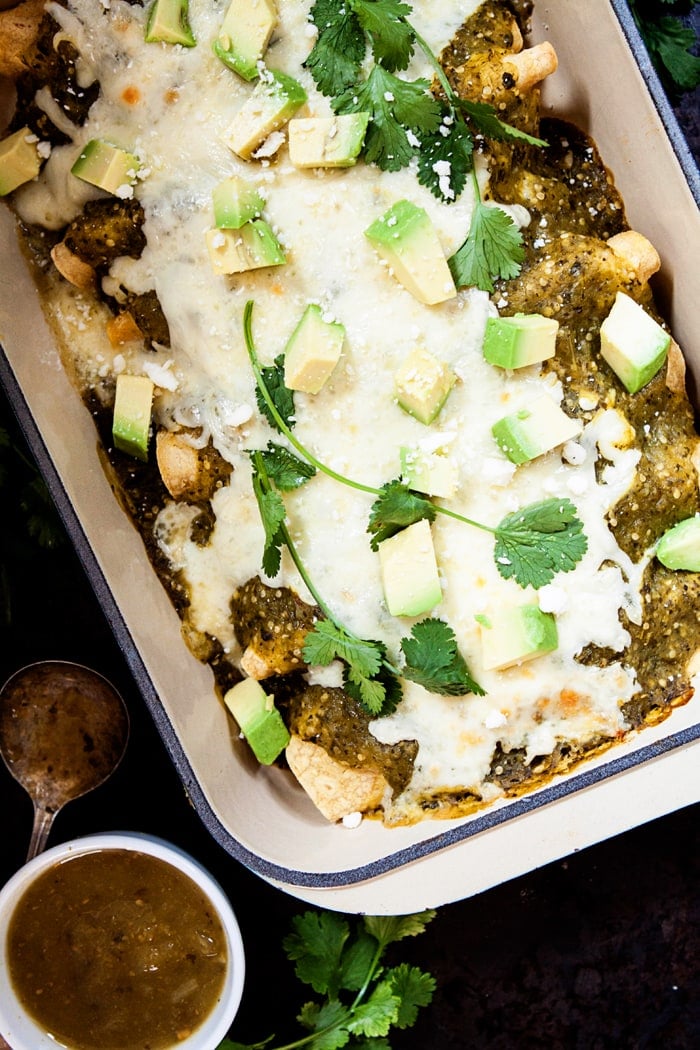 We recently had a breakfast for dinner themed potluck/game night activity with a group of neighbor families. I love enchiladas, and have been wanting to make a pan to share with friends (because it is kind of hard for me and two little kids to eat through a whole pan on our own).
Normally I'll make a big batch of this Tex-Mex Crock Pot Chicken and shred the chicken to make up a pan of my usual Chicken, Spinach, and Black Bean Enchiladas, but since we were doing breakfast for dinner, I decided to switch things up a bit.
Rather than a typical enchilada, I thought it would be fun to try a breakfast enchilada recipe. I came up with the idea for these delicious Chorizo Spinach Breakfast Enchiladas. They were literally DEVOURED. Everyone was raving, begging for the recipe.
Chorizo Spinach Breakfast Enchiladas were the perfect accompaniment to fresh fruit, orange juice, and baked french toast. They balanced out all of the sweetness with a bit of savory. And they were surprisingly pretty easy to make.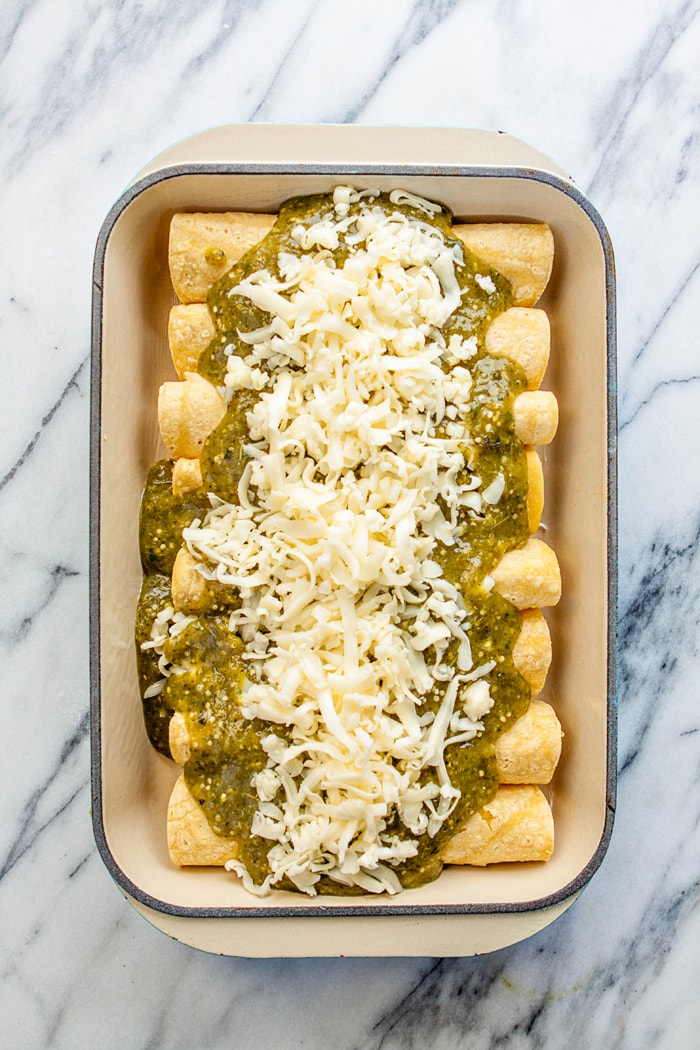 You're basically making two recipes that I recently posted: Chorizo Spinach Egg Scramble and Easy Roasted Salsa Verde. You'll stuff corn tortillas with the eggs, roll them, and then smother the pan in the salsa verde before topping it with a bunch of monterey jack cheese.
You can use your favorite store-bought salsa verde or green enchilada sauce to top the Chorizo Spinach Breakfast Enchiladas if you're feeling crunched for time. But, I highly recommend spending a few extra minutes to make my Easy Roasted Salsa Verde. It freezes well, so you may even want to make a larger batch to keep some on hand for later uses.
Head over to Good Cook to learn how to make these Chorizo Spinach Breakfast Enchiladas.
Have you ever made breakfast enchiladas?