Whether you are watching the big game this weekend or not, the Super Bowl is a really good excuse to indulge in some delicious snacking. While "healthy" isn't necessarily a prerequisite for Game Day, it's almost always healthier to make your munchies from scratch with quality ingredients, even if you're still making french fries.
These 20 Tasty Super Bowl Snack Recipes will satisfy both avid football lovers and those who just show up to the game for the food!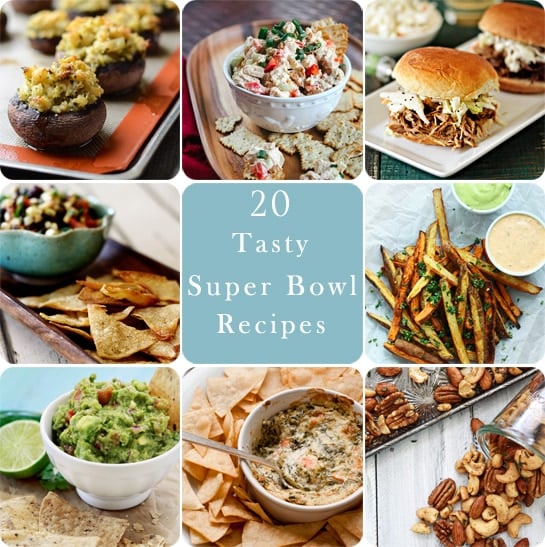 Quick + Crunchy Snack Recipes
These simple snack recipes are an easy way to make sure everyone has something to munch on during the game. They are quick, crunchy, and whip up in large batches for easy entertaining!
Sweet & Spicy Rosemary Bar Nuts | Good Life Eats
Tex Mex Oven Fries with Dips | Good Life Eats
Cumin Chipotle Lime Baked Tortilla Chips | Good Life Eats
Rosemary Parmesan Cheese Straws | Good Life Eats
Rosemary Cheese Bites | Good Life Eats
Buffalo Celery Sticks | Some the Wiser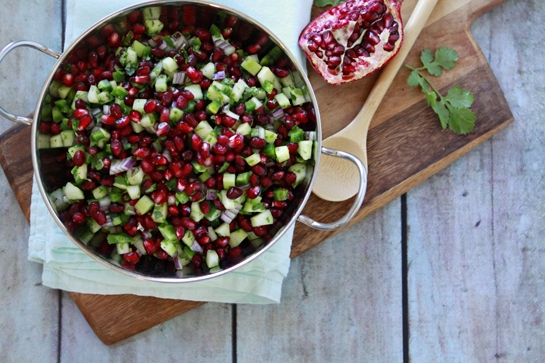 Dips + Salsa Recipes
It's not a party, Super Bowl or otherwise, without Dips, right? This combination of fresh and light salsa recipes and hot and cheesy dip recipes will keep your guests coming back for more . . . and even more.
Roasted Salsa Verde and Tomatillo Guacamole | Good Life Eats
Pomegranate Salsa | Good Life Eats
Hot Salmon Spinach Dip | Café Johnsonia
Warm & Creamy Bacon Dip | Unsophisticook
Chicken Enchilada Dip | Some the Wiser
Buffalo Blue Cheese Chicken Salad Dip | Some the Wiser
French Onion Chip Dip | My Baking Addiction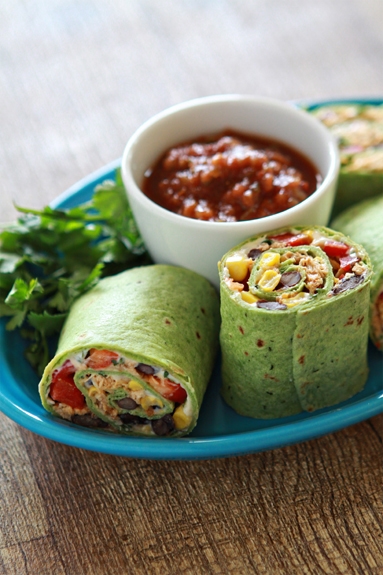 Hearty + Filling Appetizers
Sometimes chips and dips just don't cut it, especially when you have a crowd of really hungry football enthusiasts. These game day appetizers will ensure that even the biggest appetites find plenty to eat and fill up on.
Shrimp Stuffed Portobello Mushrooms | Good Life Eats
Queso Fresco + Chipotle Chicken Wraps | Good Life Eats
Super Bowl Sandwiches | Simple Bites
Pulled Pork Sliders | My Baking Addiction
Barbecue Chicken Bacon Pizza | Carla's Confections
Paella Stuffed Mini Bell Peppers | Beard and Bonnet
Maxed Out Mini Burgers | The Laughing Cow
Do you make your own Game Day snacks?
I am an official brand advocate for Bel Brands in 2013. While I receive compensation for participation as a brand advocate, opinions are my own.