So….have you noticed that things look a little different around here? Something about a site re-design and new topic sections?
For several months I worked like crazy designing the new site (yes, I designed it myself. OodleTech coded it) so I could bring you some exciting new features that I hope make GoodLife Eats even more fun.
I thought it was about time I gave you a tour of the new place!
New Topics
There are some new sections as you've probably noticed. I know some of you want to know me more…while others just want to come here for the recipes. Keeping things in their own sections will, hopefully, make everyone happy.
Each topic has it's own tab and menu. Hover on the colored tab you want and a menu for that section will appear underneath for easy navigation.
GoodLife Family
Just a simple family section where I can talk about whatever cute thing my kids did or other family happenings. Stuff like: The First Snow of the Season and Happy Birthday Madeline! is what you'll find here
GoodLife Books
I like to read and talk about books. Books for me, books for the kids, anything about books will go here.
A few posts to check out:
GoodLife Style
There are some people that would tell you before blogging my hobby was shopping. I like clothes, shoes, jewelry, home and garden, decorating my house and all things pretty. This is where you'll find those types of topics.
You might like to read:
GoodLife Travel
I've caught the travel bug. You may have noticed that I've done a little more traveling (and blogged about it) this year.
It started with visiting the gorgeous island of Crete and Touring Athens in a Day. Then I went Snorkeling with Sea Lions in Mexico and indulged in Sweet Treats in San Diego.
Check out our family trip post:
New Features on GoodLife Eats
Recipe Features
The printable recipe feature now includes: yield, prep time, cook time, and total time (where applicable). There is also a thumbnail of the image within the recipe feature (though the image does not print).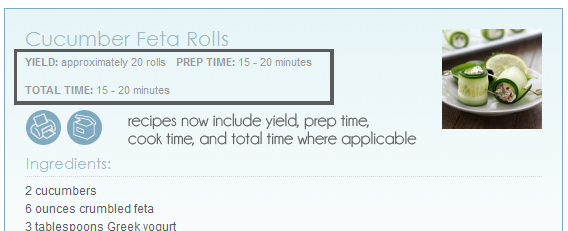 There is also a clearly marked section for recipe notes where I'll include any other tidbit that I think will help when you're preparing the recipe on your own.
Ingredient Index
I've got an Ingredient Index now in addition to the Recipe Index.
It needs a little pruning and updating still (so there aren't multiple listings for the same item – think "mushroom" and "mushrooms," those will eventually just be one listing), but it's currently functional. Think visual recipe index, but organized according to ingredients.
Got tons of mushrooms and don't know what to make? Click on the mushroom listing and see a visual representation of all the recipes on GoodLife Eats that have mushrooms.
Partnership with Ziplist
ZipList is a free online recipe box where you can save recipes from any website. We've just made it a little easier to add recipes from GoodLife Eats by integrating Ziplist's tools.
They have free mobile apps, or you can use their website. You can access your recipe box from your phone or computer any time you want.
How Does Ziplist Work?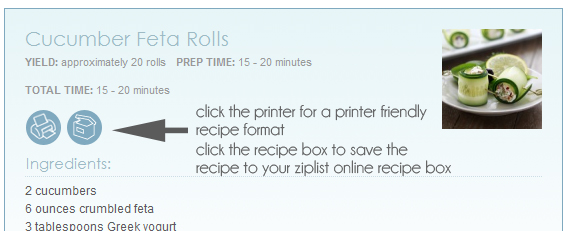 1. Head over to Ziplist and create a free account. You can also sign in with social networks like Facebook and Twitter.
2. Click the save button on any GoodLife Eats recipe (it looks like a recipe box and is inside the printable recipe area of a post) to save a recipe.
3. The recipe will be saved to your ZipList recipe box, and the ingredients will be added to your grocery list.
If you already have certain ingredients, you can easily remove some items, or change the quantities of others.
You can mark whether or not you have a coupon for a certain ingredient, or specify if you need to go to a special store for one of them.
Now you can have all your favorite recipes in one spot, plan a week's worth of menus from them, and add the items you need for those recipes to your grocery list with hardly any effort at all.
That's nice, isn't it? I hope you find the new Ziplist addition helpful.
How Can YOU Get Ziplist
For Food Bloggers: Your readers can save your recipes to an online recipe box and shopping list and shopping list with one click. Explore ZipList's free WordPress recipe plugin.
The plugin being used for the new recipe format was customized by Purr Design.