As you've probably noticed, I've been pretty quite around here over the past few weeks. I sure hope you've enjoyed all the amazing guest posters who agreed to help me out while I took a little time away from the blog to spend with the family. I can't wait to try out the delicious recipes they shared!
If curiosity has gotten the best of you, then you'll surely enjoy this week. Since I couldn't bring all of you along for the fun ride, I thought I'd share what I was up to while away.
The Island of Crete
My husband had the opportunity to attend a conference for work in Crete, specifically in Heraklion, at the end of May.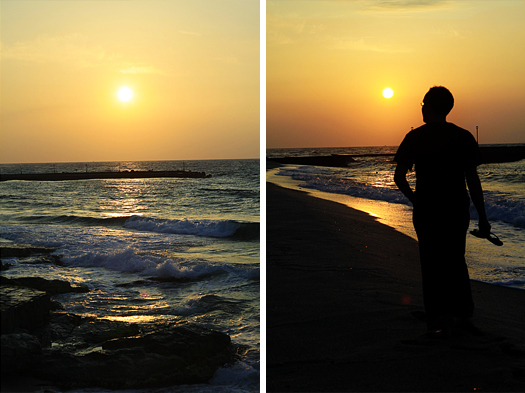 When I first heard mention of the possibility many months back, I made one thing clear: He would not be going alone! And secondly, the kids wouldn't be coming with us, but that was more for practicality's sake.
A six and three and a half year old wouldn't have survived the sprint through JFK to a connecting flight with carry-ons in tow, a 5 hour layover in Athens, a total of 3 connections, or the nearly 24 hours it took us to get to our final destination.
I'm not sure I "survived" it, but it was worth it!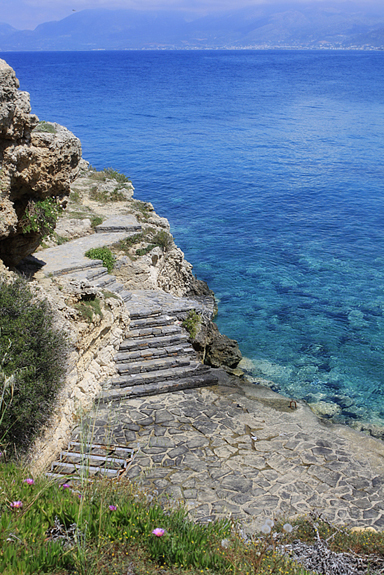 Unfortunately, we didn't have a whole lot of time to explore the island of Crete. My husband was in conference most of the time, but I did have lots of down time to explore the beach and read by the ocean.
Our evenings epitomized the phrase "long walks on the beach." I don't where where everyone went after dinner, but the place was deserted in the evenings. We were easily the only ones on the beach at sunset. It was such a nice relaxing break.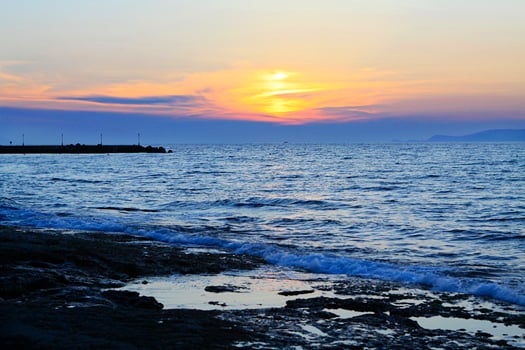 The views near where we stayed were stunning! Though I hear the southern beaches of Crete are even more incredible (and less touristy).
One interesting tidbit – Heraklion is filled with Russians on vacation. Everywhere we went, especially on the resort property, we heard Russian. And there were fur shops everywhere! Most everyone also spoke English. I hardly had any need for Greek while visiting beyond the courtesy of saying "good morning" and "thank you."
Sites to See in Heraklion
During our one free day in Crete we went to the Knossos Minoan Palace, near Heraklion where we stayed, for a little site seeing. Knossos Palace is the largest Bronze Age archaeological site on the island of Crete.
It is speculated to have been the ceremonial and political center of the Minoan civilization. The palace appears as a maze of workrooms, living spaces, and store rooms close to a central square.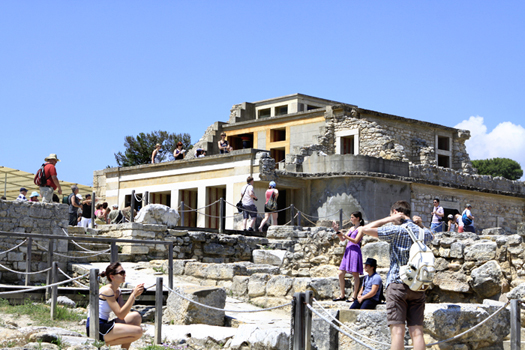 The Minoan Palace has been suggested as the source of the Labyrinth myth, an elaborate maze-like structure designed by the legendary craftsman Daedalus for King Minos of Crete.
Legend has it that the Labyrinth once held the Minotaur, a creature that was half man and half bull and was eventually killed by Theseus.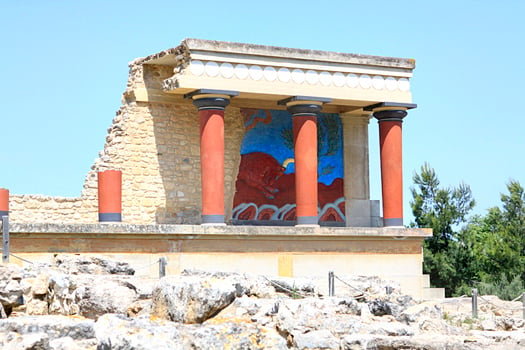 After that we tried to go to the Archeological Museum, but it was under renovations so we were only able to see a small collection of items in a temporary display.
Food in Crete
Feta, Yogurt, Tzatziki, Greek Salad and…Oranges. I didn't realize that oranges were particularly special in Greece, but I frequently saw oranges trees in the area.
Every morning I enjoyed a large bowl of deliciously thick authentic Greek Yogurt flavored only with honey. It was so pure. The oranges in Crete were some of the sweetest and juiciest I've tasted, so I piled slices of them on top of my yogurt.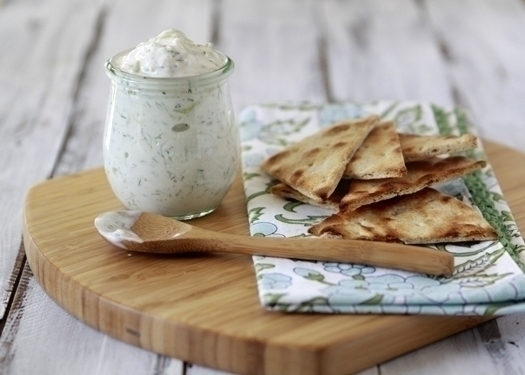 I've always loved Greek Salad and I'm pretty sure I ate it at every lunch and dinner, but one of the recipes I was most looking forward to trying at home was Tzatziki. I love this cucumber-y yogurt dip and I can't believe I've never made it before! Tzatziki is great as an appetizer with toasted pita wedges and vegetables for dipping.
I took hundreds of photos on the trip and I'm still going through all of them. If you'd like to see more of them, check out my Greece Photo Collection on Flickr.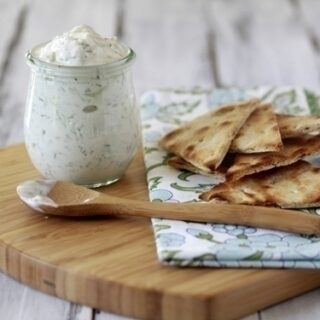 Tzatziki - Greek Yogurt and Cucumber Dip
I love this cucumber-y yogurt dip and I can't believe I've never made it before! Tzatziki is great as an appetizer with toasted pita wedges and vegetables for dipping.
Ingredients
1 1/2 - 2 cups plain Greek yogurt
1 English Cucumber, peeled, seeded, and grated
juice of half a lemon
2 cloves garlic, finely minced
1 tablespoon chopped fresh dill
1/4 - 1/2 teaspoon salt, to taste
1/8 teaspoon pepper, to taste
Instructions
If you don't have Greek yogurt, or if your Greek yogurt isn't very thick, Line a colander with a double layer of cheesecloth. Then place it over a bowl and strain the yogurt overnight.
In a bowl, combine the yogurt, lemon, cucumber, garlic, dill, salt, and pepper. Stir until well combined. Refrigerate until serving.
Serve with toasted pita wedges and/or raw vegetables for dipping or anything else you'd like to dip or top with tzatziki.
Recommended Products
As an Amazon Associate and member of other affiliate programs, I earn from qualifying purchases.
Nutrition Information
Yield

6
Serving Size

1
Amount Per Serving
Calories

97
Total Fat

1g
Saturated Fat

0g
Trans Fat

0g
Unsaturated Fat

0g
Cholesterol

6mg
Sodium

242mg
Carbohydrates

12g
Fiber

0g
Sugar

9g
Protein

12g
GoodLifeEats.com offers recipe nutritional information as a courtesy and is an estimate only. This information comes from online calculators. Although GoodLifeEats.com makes every effort to provide accurate information, these figures are only estimates.