This past month I've had the opportunity to participate in the 30 Green Days Challenge with SC Johnson. This challenge wasn't about going green in a big way, such as striving to become a no waste home, but instead to find small ways to make environmentally conscious decisions.
My attitude towards sustainability is that even one small change can make a big impact, so naturally I was completely on board with this program.
I am always looking for small ways that I can improve things, whether it be something like repurposing leftovers so I don't waste food, using fewer paper towels, decreasing my water usage in the kitchen, being more energy efficient in my cooking, or even recycling broken crayons instead of throwing them away.
I was also so excited to participate in this challenge because a $10,000 grant from SC Johnson would be donated to an environmentally sound effort of my choice in my community at the end of the challenge. SC Johnson is helping to further these small changes with big impact in the community that I live in.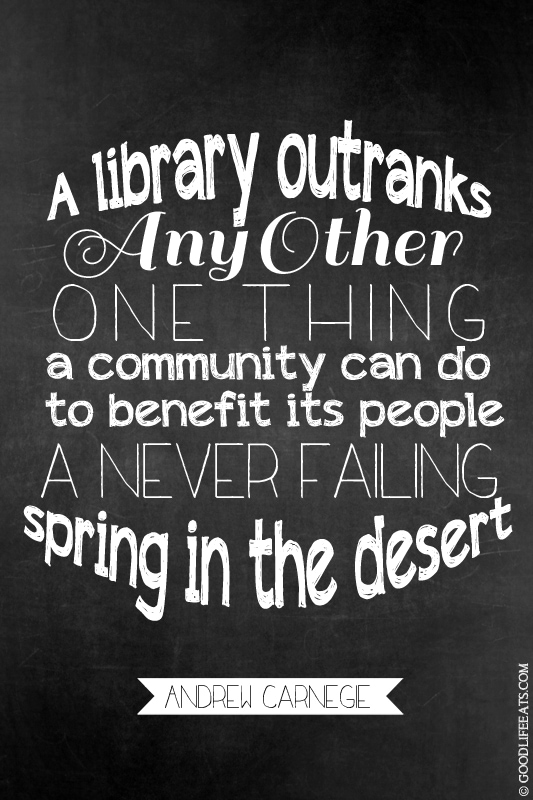 Download a free 11×14 printable of this quote.
I chose my local branch of the High Plains Library District for my $10,000 donation. We are very active patrons of our local library. I am passionate about reading both for myself and raising my kids to love reading and I love how our library system helps support this passion.
You might not immediately think of the library when asked to name a green effort in your community. When I started thinking about why I felt so strongly that the library was where I wanted to donate, I realized that the library is the epitome of small changes with a big impact.
Sometimes it's the small things that have a big impact on our environment. We understand that even small initiatives can make a big difference, so we also provide the public with a way to recycle household batteries and books.
-High Plains Library District Sustainability Statement
High Plains Library District Sustainability
The High Plains Library District offers a large selection of eBooks and Audiobooks.
I read a ton. Logan told me this past Sunday that I always have my nose stuck in a book. I told him he does too and he replied, "Only when it is a good book." I told him that I always have my nose in a book because I know how to pick good books.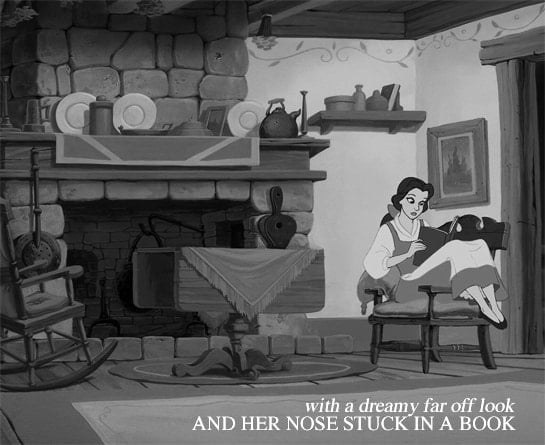 eBooks allow me to read check out books via my iPad without driving to pick to the library every time I want to pick up a new book. eBooks and Audiobooks also conserve paper. I've been really impressed with the number and variety of digital books our library offers, including a lot of very popular and new release titles.
The library encourages REUSING in the community.
Even if I am going to the library to pick up physical books (or movies), it is still a pretty green choice. The library allows us to reuse and share with the community rather than buying new of everything. Honestly, with the number of books we read in the house I would probably spend all my money if I bought every book we read.
There is always something that I want to read. The library usually has it. And if they don't, I suggest it. Sometimes I wonder if they are a little sick of all of my suggestions. But at least this way others are able to enjoy the book as well.
We are the place where people can explore new things, be green and economical. The library is the ultimate facility that provides free books, DVDs, internet access, classes and entertainment. Come and try before you buy!
-High Plains Library District Mission Statement
The library is involved in sustainability in a number of other ways:
Solar Panels have been installed in a few of the libraries in the district and I hope they will continue this with other libraries in the district.
Electric vehicle charging stations have been added to one of the libraries
Employees with an interest in environmental sustainability are encouraged to be part of the High Plains Library District's Green Team. The Green Team meets regularly to discuss and implement ideas that support the Sustainability Statement. Because the Green Team is internally driven, we are able to realize green initiatives that matter to our employees.
In partnership with Xcel Energy, has added 40 portable "Watts Up?" meters to the collection. These easy to use meters will help you save energy and make green decisions.
The library offers community programs for education, and often on green topics such as High Plains Garden Talk Series: Getting the Most Out of Your Home Garden.
I love all that our library has to offer and I am so grateful to be able to offer them this donation.
While SC Johnson is the sponsor of the 30 Green Days Challenge, all opinions and comments within this post are my own.