Fall for our family means back to school and kids' sports. Our days are super busy, which is why it is important to simplify as much as we can and fuel our bodies with nutrition and hydration. This post was created in partnership with Capri Sun.
Fall is probably the busiest time of year for Kevin and me. It's that time of year again where all of our kids are in sports and we have a lot of activities, plus we've got the whole school and homework thing going on.
We are on the go constantly as we shuffle kids to and from practices, games, and meets. Honestly, sometimes I don't know how we do it all while maintaining happy attitudes. But I have found 4 simple things to do that really make our day-to-day easier and happier, even when it is really crazy busy.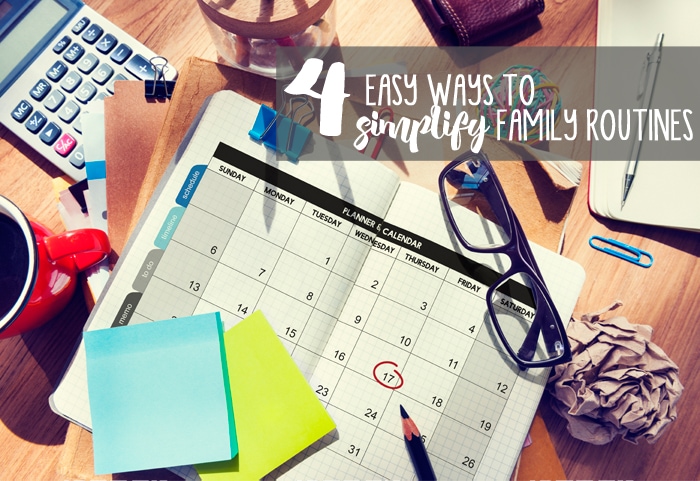 4 Easy Ways to Simplify Your Family Routine on Busy Days
1. Create a Kids' To-Do List
I got so tired of feeling like I had to micromanage everything the kids were doing, from homework, to chores, to personal responsibilities, and sports related activities, multiply that by 4 and it is a recipe for disaster which equals more stress for everyone.
Last year we implemented a kids' to-do list and it has been a complete game changer for me. I keep a white board in their game room and every morning I write a short list for each kid as a reminder of what they need to do.
This includes things like their daily chore (each kid has one household chore every day), homework, bringing their dirty laundry to the laundry room, putting their clean laundry away, pet care, etc. Or sometimes it might include a reminder like "pack sports gear, drink, and snack" when someone has a sport immediately after school. Basically, it is whatever I expect them to do that day outside of their free time and any relevant reminders.
No longer am I nagging 24/7 about all the things the kids need to do. It takes the HUGE mental load off of me. No one can tell me "but I didn't know I was supposed to empty the dishwasher!"; the expectations are laid out clearly. And it doesn't feel like I'm constantly barking out orders that no one listens to anyway.
Another important factor in decreasing the stress of the mental load that is motherhood is learning to not make their failure to plan become my emergency. We've drastically decreased phone calls for forgotten lunches, assignments, or sports gear from school.
This allows my daytime when the kids are in school to be more productive (rather than running errands all over for the kids) so that I'm not still scrambling to get things done when they walk in the door.
The kids all know that our household expectation is that they have the list crossed off before bed. If the household chore isn't completed the day it was assigned, they still have to
make up the chore the next day but they're docked on their allowance. So, I think it has been really valuable for them to see up front what they need to get done in a day and learn how to manage their time to get it done before bed without having parental pressure.
2. Simplify Snacking
After school snacking can easily become a free-for-all that completely spoils appetites before dinner.
I like to focus on snacks and drinks that balance the kids' desires (easy, quick and convenient, sometimes portable, fun, taste good) with my desires (nutritional value, not loaded with excessive sugar, natural, body fuel, not too filling).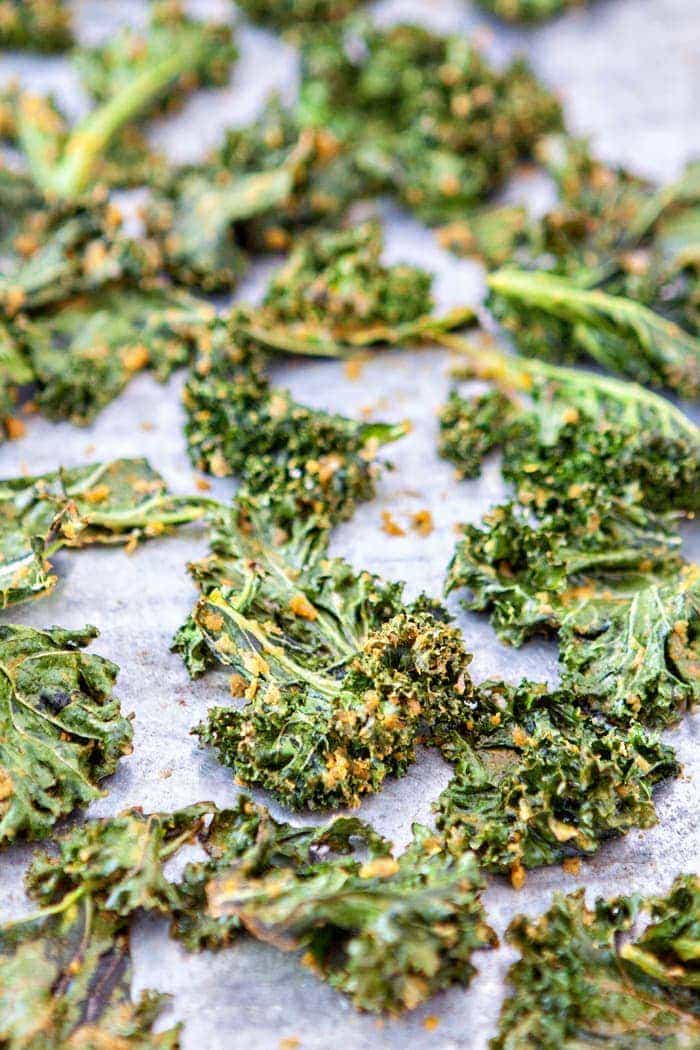 I like to focus on fruit and veggies for after school snacks. It gives the kids a little something to sustain them until dinner, but not enough to fill them up and spoil their evening meal.
We tend to stick to fruits that are easy for the kids to self-serve or grab and go items, like bananas, grapes, and apples. These are easily transportable when one of the kids needs to toss a snack into a gym bag or if someone else needs to eat something quickly while we're on the go. The kids also like dried fruits like apricots.
Tip: Cut up or wash fruit and place it in a bowl on the counter. Our kids eat so much more fruit, and often as first choice, when it is easily available like this.
Protein options for hungrier days that work great for us are: nuts, string cheese, rolled up lunch meat,or natural-ingredient granola or protein bars.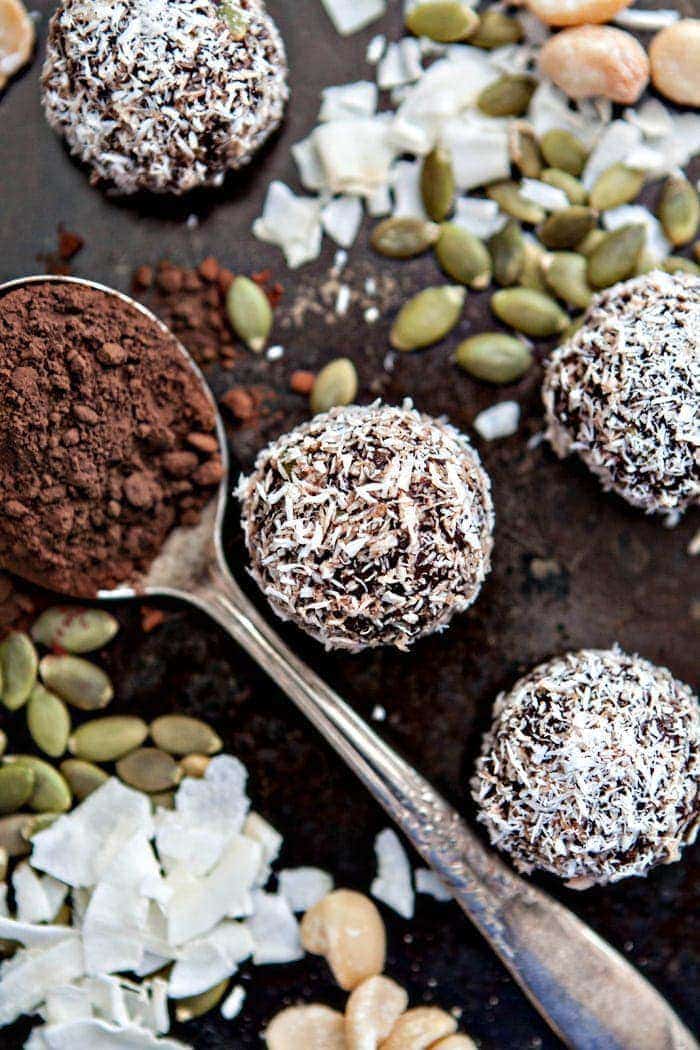 Energy Balls like Pina Colada Energy Balls and Chocolate Coconut Macadamia Energy Balls satisfy sweet cravings while supplying some protein. Kale Chips tackle cravings for something crunchy and salty.
Hydration is important, too! Kids (and mom) get crabby, tired, and often end up with headaches when bodies aren't properly hydrated. Our kids drink a lot of water and milk. They can also easily get bored without a little variety, but I don't want them to fill up on empty calories and excessive amounts of added sugar.
Capri Sun Drinks is great when the kids feel like having something other than water. Four of the Capri Sun Drinks have been reformulated to contain All Natural Ingredients.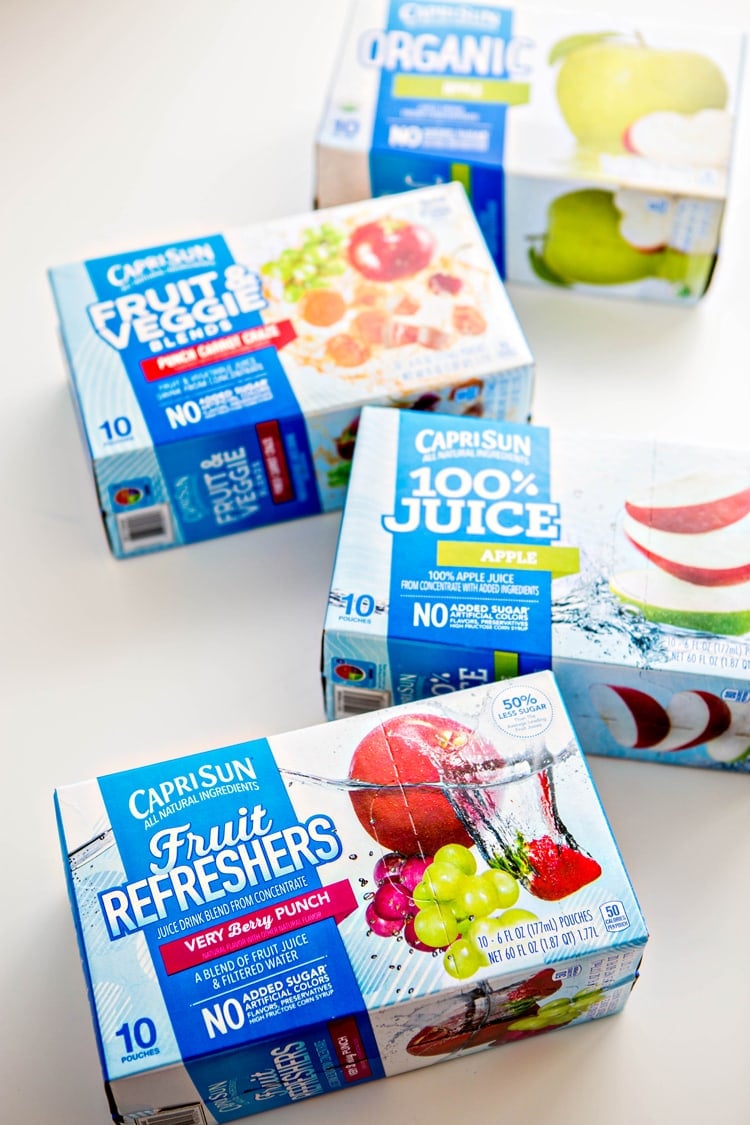 That means they're sweetened with real fruit juice and don't contain any added sugar*. They contain no artificial colors, flavors, or preservatives. I love that Capri Sun listens to what parents are asking and provides options that fit their preferences.
Capri Sun now has 4 products that are made with all natural ingredients and no added sugar (NEW Capri Sun Fruit Refreshers, Capri Sun Organic, Capri Sun 100% Juice and Capri Sun Fruit & Veggie Blends), so there is plenty of variety to keep everyone happy.
Kids often they forget about their hydration needs. Wondering how to keep kids hydrated? Check out my tips for How to Keep Kids Hydrated. Another fun way to hydrate is to make these One Ingredient Slushies.
3. Family Calendar
All four kids are in some form of after school sport or activity. Our mantra for them is simple: have fun, do your best, and stay active. We don't care if they're the star player, or if they want to try something new that they don't have a lot of experience in (and may or may not be successful) as long as they're having fun, trying hard, and being active.
Having four kids in a variety of activities can keep a family busy. I like to keep a large calendar in the laundry room/mud room area off of our garage with everyone's activity days and times so we don't run into surprises or forget something.
I might be a little over organized in this, but I like to color code the kids as well, that way Madeline, for example, can easily check if she has anything going on in the week by seeing what is written in her color.
Our family calendar helps the kids, Kevin, and I so much to stay on top of things and be able to plan our days accordingly. That way when I know I have a super busy day after school, I can plan ahead for dinner.
Mondays I drive around a lot as we have several things going on after school, so I'll often prep our favorite Easy Baked Honey Mustard Chicken earlier in the day so it is ready to go in the oven, or I'll put some Beefy Kidney Bean Chili in the slow cooker.
If I wasn't seeing an overview of what my day is, suddenly it would be 6 pm and I would have no idea what I was going to feed the family.
4. Down Time
I know it might seem counterintuitive to spend time having "down time" on a day that is already super packed. But I have found that for all of us – kids and parents – are more productive and happier when we have some time set aside to relax.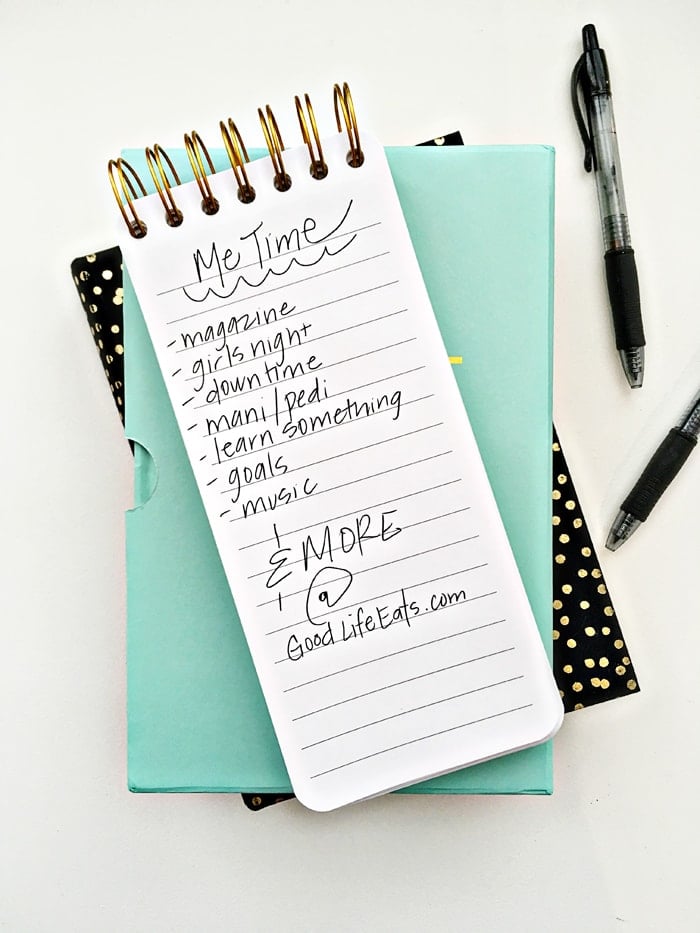 I like to keep my iPad in the car with several ebooks checked out from our library loaded on to it. When I'm waiting 10 – 15 minutes for the kids to come out to the car after the school bell rings, I have some time to myself to sit and read.
Another thing that I enjoy doing during this time is listening to a short TedTalk on a subject I find interesting during this time. Instead of messing around on my phone, doing mindless things and wishing the kid would hurry up, I take a few minutes to myself and enjoy some down time (see some of my favorite Ways to Carve Out "Me Time" for moms).
I'm usually feeling a little tired by late afternoon, but this time to walk away from my to-do list usually leaves me feeling energized and ready to tackle the rest of the day. I get more done and I'm in a better mood, which helps our overall family routine…and the mood of everyone else in the family.
The kids have down time after school so their brains can relax after the school day. We also do 30 minutes of scheduled down time after dinner for reading in their room.
It is a great way for them to take a chill pill for a little bit after a long day, and reset their brains (and sometimes attitudes) before finishing up homework or anything else they need to get done.
What are your tips for simplifying your family routine on busy days?
Did you love this post?
Sign up for Good Life Eats email updates and never miss another update!
Thank you for supporting the brands that sponsor Good Life Eats. These tips for 4 Easy Ways to Simplify Your Family Routine on Busy Days is a sponsored conversation written in partnership with Capri Sun. The opinions and text are all mine.
*Not a low calorie beverage