Homemade Watermelon Mint Lemonade is a fun take on the traditional homemade lemonade recipe — and it couldn't be more summery with its gorgeous bright pink color! The perfect fruity and refreshing drink for the whole family on a hot day!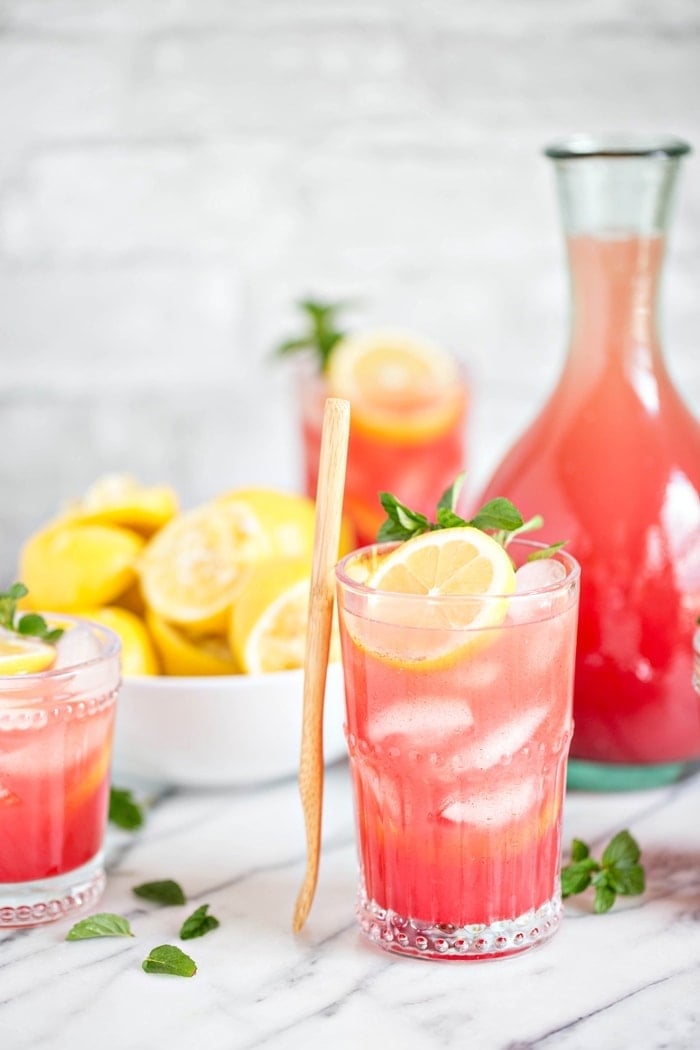 Save this Watermelon Mint Lemonade recipe to Pinterest!
This delicious lemonade recipe was originally shared September 7, 2018. We are still loving homemade Watermelon Lemonade so I am sharing this great summer drink idea from the archives!
Enjoying This Watermelon Mint Lemonade
I've been meaning to re-share this old recipe for Watermelon Mint Lemonade from back in 2009 since I made it this summer for a 4th of July BBQ!
As usual, summer just flies by both way too fast and at a snail's pace at the same time.
We made and enjoyed so many new recipes over the summer that I either photographed and never got posted or I never photographed and made notes to revisit again.