We are coming up on our one year anniversary for the Eat Well, Spend Less topic. I've loved writing on this topic over the past year. (Psst! Jessica has a cookbook coming out this fall!)
What started out as a simple three week series evolved into a whole year of useful, practical topics where we showed you how you can eat well and feed your family healthy, delicious food without going broke.
12 Months of Eat Well, Spend Less
Some of those posts have been some of my very favorite topics to write about and have pushed me to consider things differently in my home and proved that valuable information doesn't always come in the form of a recipe.
I thought I'd share with you the topics that I've covered over the last year as a part of this series. And I hope that it has been just as educational for you as it has for me.
Homemade DIY Pantry Staples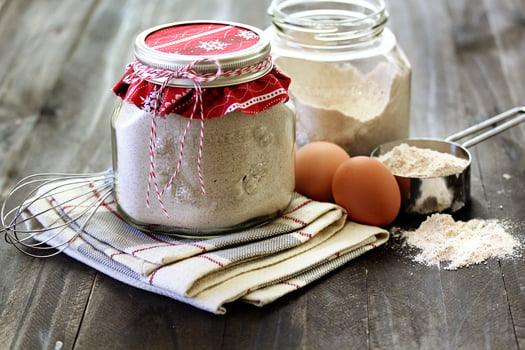 Eating well to me means eating delicious, healthy for your body and the planet foods. Cooking with your family. Being creative in the kitchen.
Homemade DIY Dry Pantry Staples are simple enough to be made at home, and often cheaper than their high-quality grocery store counterparts. Homemade version offer unlimited customizations specific to your family's needs and desires.
Pantry Meals to Keep the Budget on Track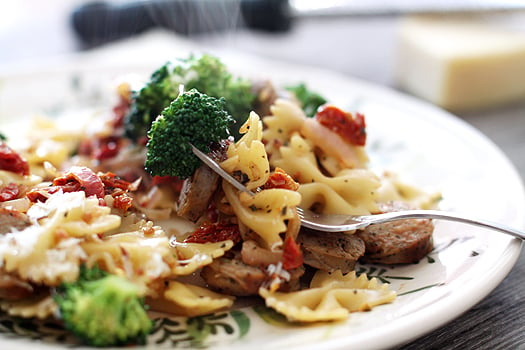 I can be pretty resourceful when it seems that there is "nothing" in the house to eat. In reality, there's quite a lot when I take a look through the pantry items. I don't mean going all out with everything you think you might need, but storing the basics you use often so you don't have to run to the store every time you cook dinner.
To stay within your budget, add a little at a time each month if you don't already have a well stocked pantry. I shared 5 breakfast recipes, 5 dinner recipes, and 3 dessert recipes that I consider easy pantry meals.
How I Shop to Save (Time and Money)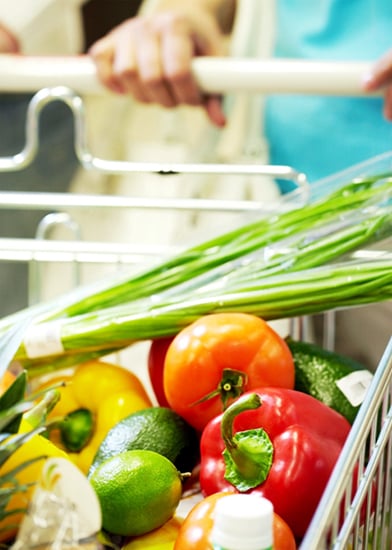 Now that I am essentially a "working mom," I've realized how precious my time is. I don't even want to spend an extra minute at the grocery store if I don't have to.
I like getting those errands done as fast as possible so I can complete my weekly work as fast as possible – that's not to say that I don't enjoy my work, but I want to be there (physically, mentally, and emotionally) when my kids are there. And I won't lie, it's a struggle!
I've learned a few Smart Shopping Do's and Don'ts that save me time and money.
5 Steps to an Extreme Pantry Makeover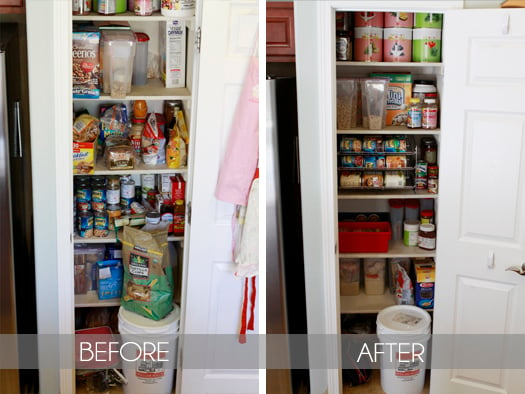 If I'm not organized, it isn't easy to see what I have and what I might be running low on. I might buy duplicates when it's not necessary or I might forget to buy items that I truly need. If I am running low on something I can keep my eyes open for a sale to restock.
Having an organized pantry also helps with meal prep. I can see the potential in the pantry when it's all organized and neat instead of a jumbled up mess. And that helps when I have to cook on the fly if I haven't made a meal plan. Come see my 5 Steps to an Extreme Pantry Makeover.
Simple, Inexpensive DIY Hostess Gifts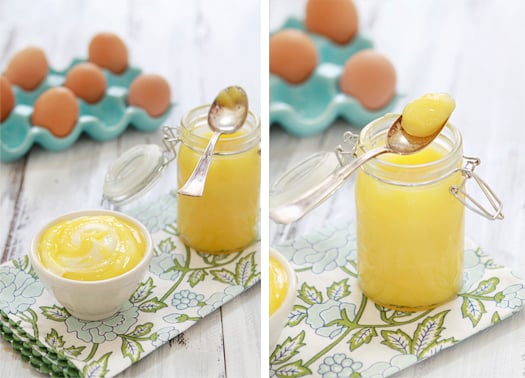 Summer is often a time for entertaining. Naturally, for our July topic we thought we'd focus on ways to make summer entertaining fun, inexpensive, and memorable. I shared a lot of simple, fun ideas for Homemade Hostess Gifts.
Hostess gifts don't have to be extravagant, expensive, or even store bought. Check out these simple and inexpensive make-at-home ideas next time you need a little something extra to tell someone "thank you."
Homemade After School Snacks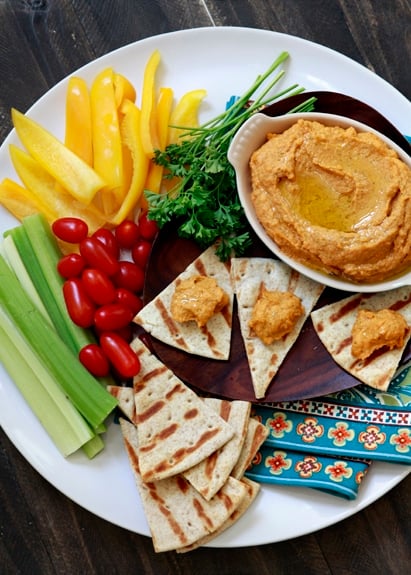 It's back to school time and that means lots of preparation for us moms, and also a lot of money. From school supplies, to new school clothes, lunch boxes and snack foods we're racking up quite a large bill this time of year.
Preparing homemade foods for after school snacks can save a lot of money compared to their per-prepared, store-bought counterparts: Homemade After School Snacks.
5 Ways with Beans – A Frugal Family Favorite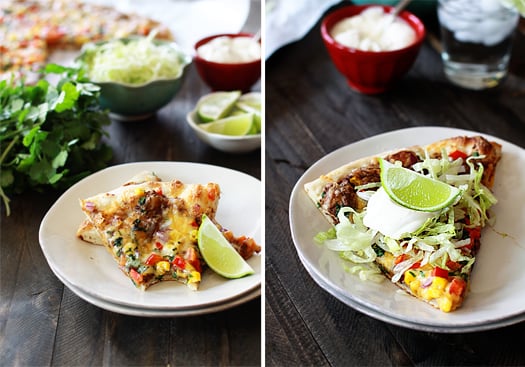 In September we focused on Emergency Preparedness. Part of emergency preparedness is having a well-stocked pantry. Whether through natural disasters, job loss, or unplanned expenses, many of us at one point in our lives may have to rely on the food we've put away in our pantries. And the real problem is, we'll never know when that may be.
Beans are a frugal, family favorite that we keep our pantry stocked with. You can put together a delicious, inexpensive and simple meal when you have beans on hand. I shared my 5 Favorite Ways to Use Beans.
Fall Produce: Eat Well, Spend Less [Fall Favorite Recipes]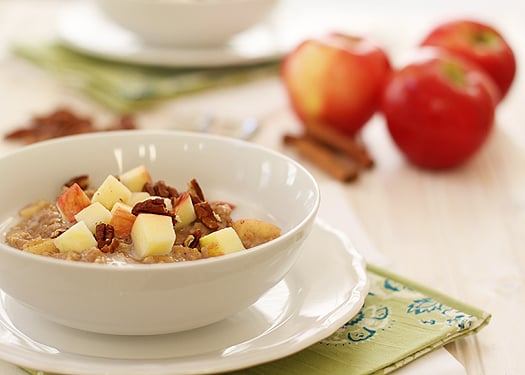 Eating Well and Spending Less starts with knowing when to purchase prime produce. Seasonal fruits and vegetables offer the highest nutritional value and typically cost less. Try planning your weekly meals to align with the growing season.
Apples are cheap in the fall because the weather is just right to grow quality apples in abundance, and prices reflect that. Out-of-season produce is expensive and deficient in flavor and nutrients. Recipes and Tips for Eating in Season.

Recipes for Leftover Turkey: Reducing Thanksgiving Waste
This is the time of year where we tend to go all out on our meals. It's a holiday and we're with family after all. But that doesn't mean we can't be conscientious about getting the most for our money.
Thanksgiving is a time full of lots of food and unfortunately, with that much food on the table there is also much that can go to waste. Here are a few tips to help you be mindful about your Holiday table this Thanksgiving: Reducing Thanksgiving Waste.
Food Resolutions: Incorporating More Whole Grains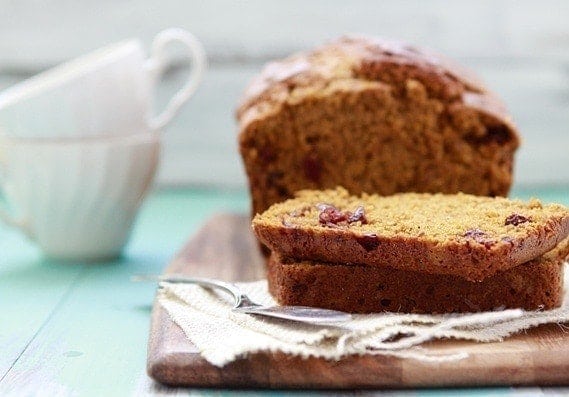 This January we took a look at our 2012 Food Resolutions. On the top of my list was to incorporate more whole grains into our diet, specifically putting more effort into experimenting with whole grain baking. Why whole grains? They're nutrient dense, filling, and inexpensive. Especially when you grind your own grains.
I was already a pro at using while whole wheat that I had freshly ground, but I wanted to work on expanding my repertoire. This recipe for Multi-Grain Pumpkin Cranberry Bread was a huge hit in our house!
5 Ways to Make Food More Fun for Kids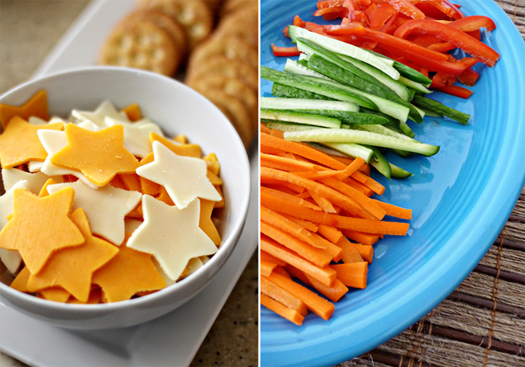 Thanks to some sort of cruel and ironic twist of fate (or more than likely, my need to learn patience), meal time and feeding kids has been quite a stressful experience for this food loving mom.
I've learned a lot about feeding kids and dealing with picky eaters. I'm not an expert, and my kids aren't perfect eaters, but I thought I'd share a few of the ways we've learned to make food a little more exciting: 5 Ways to Make Food More Fun.
Have you made changes to your family's eating and spending habits in the last year? I'd love to hear about them!