Welcome fall with the Ultimate Fall Produce Guide – it will tell you everything you need to know about what is in season this time of year along with 50 fall recipes to try.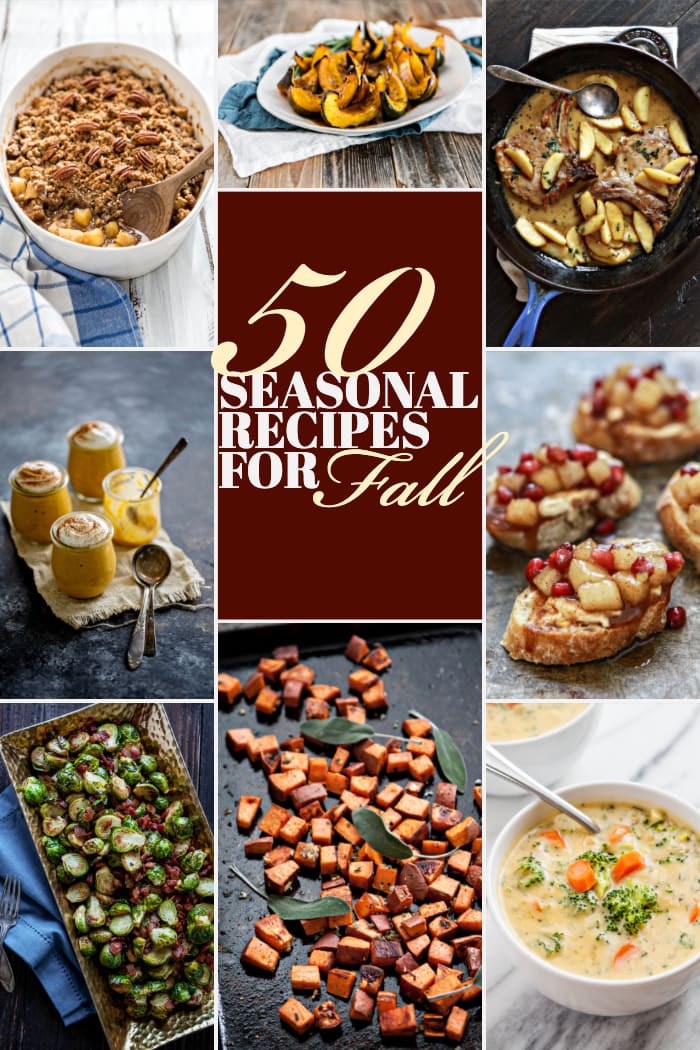 Click HERE to save The Ultimate Fall Produce Guide [50 Fall Favorite Recipes] to Pinterest!
Mornings are starting to feel a little bit more like fall lately, as they should since yesterday was the official first day of fall – Fall Equinox!
I love my cool, crisp morning walks with the dog (Meet Bailey) after I take the kids off to school, and I love seeing hot air balloons up in the sky during these fall mornings! We even had a couple hovering over our backyard the other day (Bailey was not too happy about that).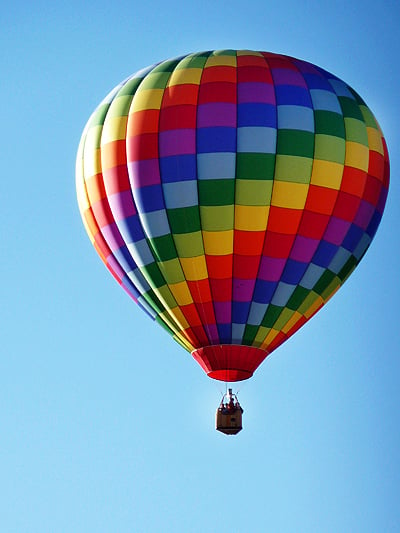 Though I admit that I do lean heavily towards summer produce. Who doesn't want berries and big, juicy peaches by the pounds or plants overflowing with large, ripe tomatoes?
What Crops are Harvested in the Fall
Throughout the year I always end up enjoying the current season's offerings until the very end. Then, I look forward to what the next season has to offer. Once fall hits, I am ready for all things apple and pumpkin.
As the weather begins to embrace the cooler temps, the produce section of the grocery store will too. Here are some of the fruits and vegetables you can expect to start seeing featured as we head into the fall harvest season!
What Fruit is in Season in Fall
When I think of the fruits that are in season in the fall, I think mostly of the fruits that go well with all those delicious fall spices.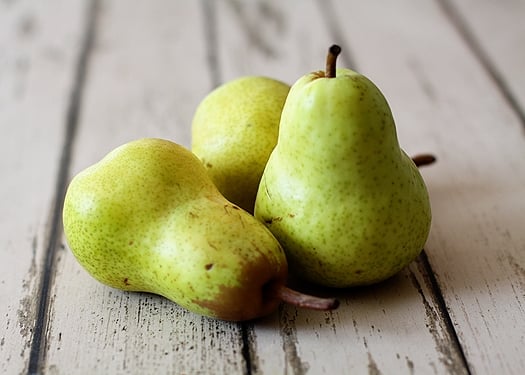 Click HERE to save The Ultimate Fall Produce Guide [50 Fall Favorite Recipes] to Pinterest!
apples
pears
pomegranates
figs
grapes
persimmons
cranberries
What Vegetables are in Season in Fall
The vegetables that are in season in fall tend to be more cruciferous, root-like, and items with hard outer shells (like the winter squashes).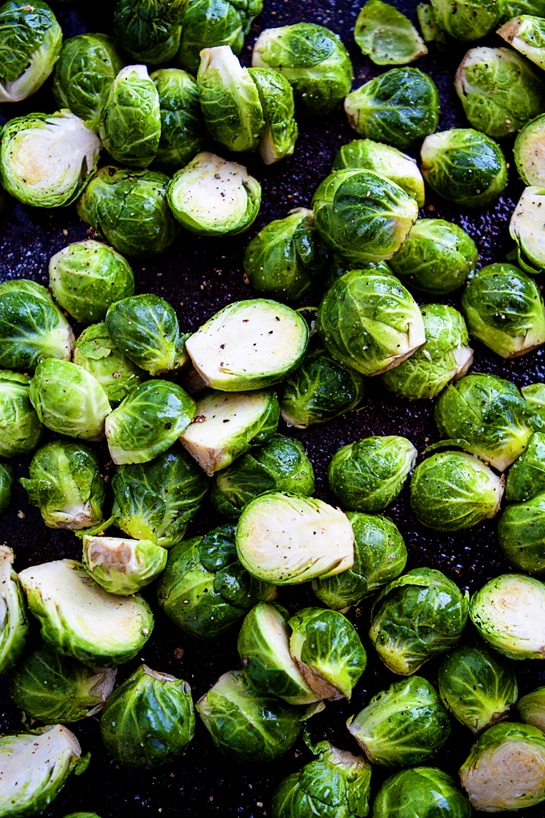 Click HERE to save The Ultimate Fall Produce Guide [50 Fall Favorite Recipes] to Pinterest!
sweet potatoes
brussels sprouts
fennel
beets
broccoli
kale
cauliflower
potatoes
carrots
winter squash (butternut, delicata, acorn, etc.)
pumpkins
chard
mushrooms
spinach
Are Pumpkins and Squash Fruits or Vegetables?
To a botanist, pumpkins and winter squash are considered fruits. Why? Simply put, the seeds are inside. More specifically, pumpkins and squash are not part of the actual plant. They're the products of the seed-bearing structure of flowering plants.
Vegetables, however, by definition are the portion of the plant that is edible – leaves, stems, roots, tubers, etc.
Saving Money on Groceries This Fall
Eating Well and Spending Less starts with knowing when to purchase prime produce. Seasonal fruits and vegetables offer the highest nutritional value and typically cost less. Try planning your weekly meals to align with the growing season.
Apples are cheap in the fall because the weather is just right to grow quality apples in abundance, and prices reflect that. Out-of-season produce is expensive and deficient in flavor.
In addition to your local grocery store, you can find delicious deals on fall's beautiful produce at the farmer's markets and U-Pick farms.
If you've got a green thumb, you might like to experiment with growing a fall garden, something often forgotten after the summer harvest has ended. A trip to your local nursery will help you discover which fruits and vegetables grow best in your area, as well as advice for planting times.
Fall Favorite Recipes
The cooler temperatures have me itching to get back into the kitchen. Heartier meals are becoming appealing again and we're doing more baking and braising now that we don't mind a little heat from the oven. Keep your eye on these delicious fall offerings.
Click HERE to save The Ultimate Fall Produce Guide [50 Fall Favorite Recipes] to Pinterest!
The Ultimate Fall Produce Guide - 50 Seasonal Recipes to Make this Fall
Come check out what's in season during Fall with this Fall Produce Guide, plus learn what to make with all that great seasonal produce!
Did you love this post?
Sign up for Good Life Eats email updates and never miss another update!
What are your favorite fall recipes?