Fall Produce: Eat Well, Spend Less [Fall Favorite Recipes]
It's fall here in New Mexico! The Cottonwoods are slowly glowing gold and like Allison, I know fall is here because the sky is regularly dotted with brightly colored (and often interestingly shaped) hot air balloons.
I love our cool, crisp morning walks and regular afternoon trips to the park. Yes, fall has most certainly arrived here in New Mexico.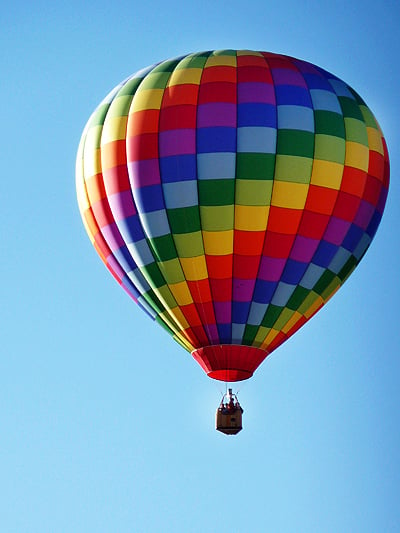 Not only has the weather embraced it, but the produce section of the grocery store has too. I couldn't be happier to see regular sales on my favorite fall produce.
Though I admit that I do lean heavily towards summer produce. Who doesn't want berries and big, juicy peaches by the pounds or plants overflowing with large, ripe tomatoes? Throughout the year I look forward to what the next season has to offer.  Once fall hits, I am ready for all things apple and pumpkin.
Finding and Using Fall's Ingredients
Eating Well and Spending Less starts with knowing when to purchase prime produce. Seasonal fruits and vegetables offer the highest nutritional value and typically cost less. Try planning your weekly meals to align with the growing season.
Apples are cheap in the fall because the weather is just right to grow quality apples in abundance, and prices reflect that. Out-of-season produce is expensive and deficient in flavor.
In addition to your local grocery store, you can find delicious deals on fall's beautiful produce at the farmer's markets and U-Pick farms.
If you've got a green thumb, you might like to experiment with growing a fall garden, something often forgotten after the summer harvest has ended. A trip to your local nursery will help you discover which fruits and vegetables grow best in your area, as well as advice for planting times.
Our Family's Fall Favorites
The cooler temperatures have me itching to get back into the kitchen. Heartier meals are becoming appealing again and we're doing more baking and braising now that we don't mind a little heat from the oven. Keep your eye on these delicious fall offerings.
Apples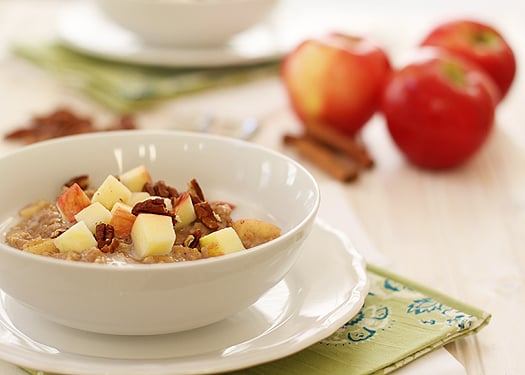 I wait all year long for Honeycrisp apples to arrive in store. Apples are always a safe, easy favorite in our house. We love their sweet crunch. This year I want to give canning applesauce a try.
Apple Recipes to Try
Cranberries
I stockpile cranberries the moment I see them fresh in the produce department. They store very well in the freezer, so you're never caught scrambling to the store the day before Thanksgiving to purchase a bag.
We love to toss them into muffins and scones throughout the year because I always have a stash on hand in the freezer.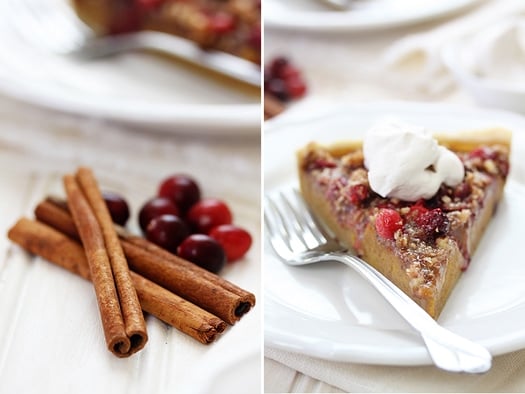 Cranberry Recipes to Try
Pears
Last year I canned Pear Butter and it was a ton of fun. Perfect for enjoying thoughout the year on toast, waffles and pancakes. And it wasn't hard either. We've only got 2 jars left from last year's batch so I plan on doing it again, and maybe trying a slight variation on last year's recipes.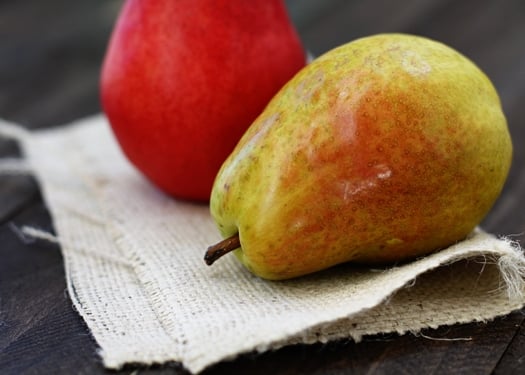 Pear Recipes to Try:
Pomegranates
Pomegranates are so much fun. I don't think I ever had one growing up, but in college Eric and I used to splurge on them. He'd open them up and spoon out all of the arils, then we would eat them by the spoonful. Pomegranates arils are also great for tossing into salads or on top of a bowl of granola and yogurt.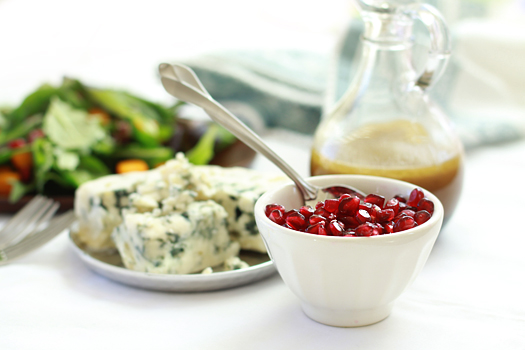 Pomegranate Recipes to Try:
Pumpkin
Pumpkin, oh pumpkin! Pumpkin is my favorite for baking with in the fall, but I also love it in savory dishes – like the below soup. Ever since the pumpkin shortage a few years back, I make sure to have my pantry stocked with canned pumpkin. I never know when the craving will strike.
You can also make your own pumpkin puree. It's not that hard, but convenience wins out sometimes when cravings and impatient children are involved.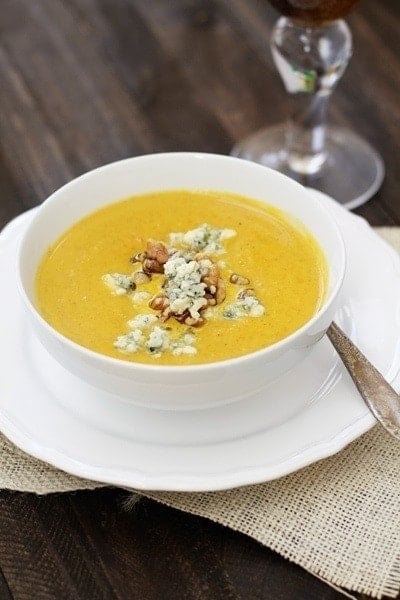 Pumpkin Recipes to Try:
Sweet Potatoes
Sweet potatoes are awesome – for lack of a better word. They're tasty, cook up great sweet or savory and are a powerhouse of fiber, potassium, and vitamins A, C and E.
I grew up eating mostly roasted sweet potatoes with butter and brown sugar, or mashed sweet potatoes on Thanksgiving, but I love them in savory recipes too.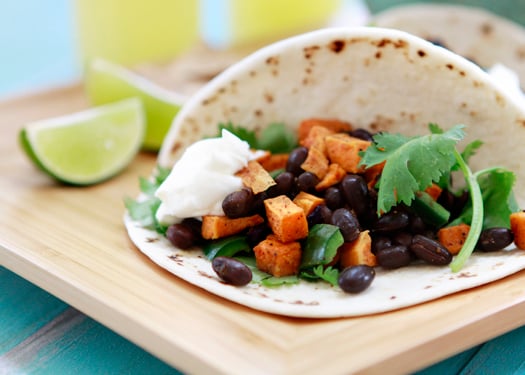 Sweet Potato Recipes to Try
Do you have a favorite way to save money in the kitchen during autumn?

This post is part of the Eat Well, Spend Less Series. Be sure to check out the other bloggers participating to see what they have to say about staying frugal in the kitchen this fall.