There are so many seasonal fruits and vegetables to enjoy during the summer season. Here's a full summer produce guide, including a list of summer fruits and vegetables and 115 summer recipes.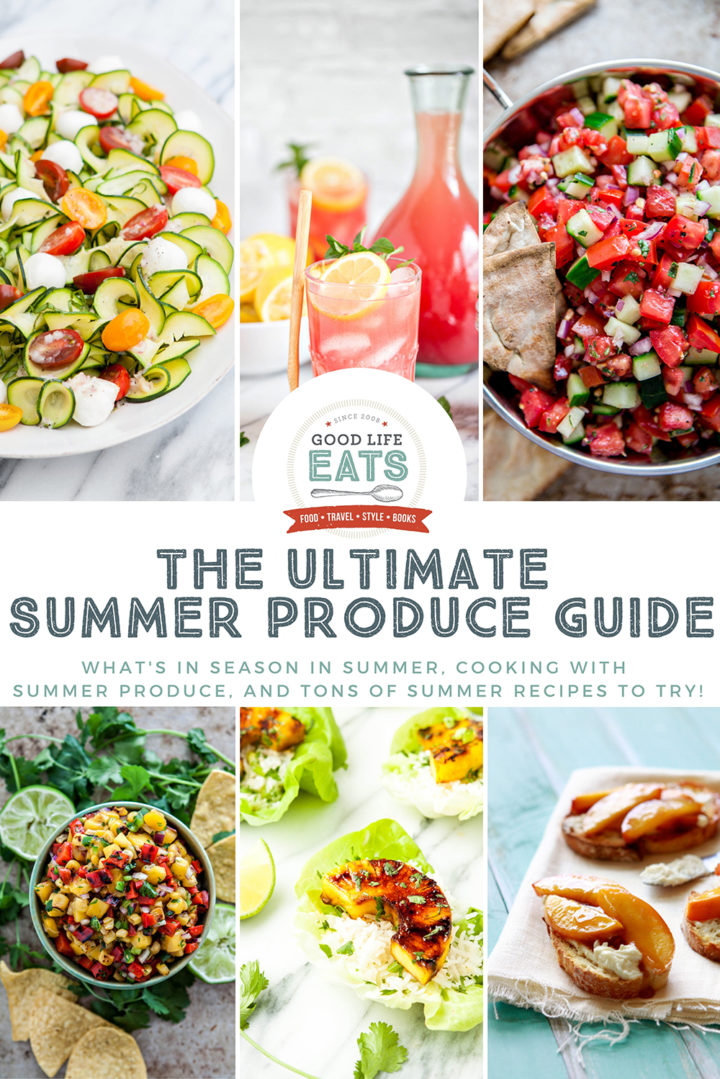 Complete Summer Produce Guide
Summer is one of the most bountiful times of the year. From corn to squash to berries, there are so many fruits and veggies that can be harvested during the warmer months.
In the US, summer lasts roughly from late June to mid-September, with July and August being two of the best months for harvesting fresh produce.
Although it's tempting to buy the same produce at the grocery store year-round, eating seasonally can save you money. Plus, the food tastes way better!
In this post, I'm sharing a complete summer produce guide that includes a list of summer fruits and vegetables that are currently in season.
Note that the type of produce in season will vary slightly depending on where you live. Below is just a general overview.
Summer Vegetables List
There are lots of summer season vegetables to enjoy! If you have a farmers market in your area, I highly encourage you to do your produce shopping there.
The veggies will be fresher than the ones at your local grocery store, and you can feel good knowing you're supporting a farmer in your area.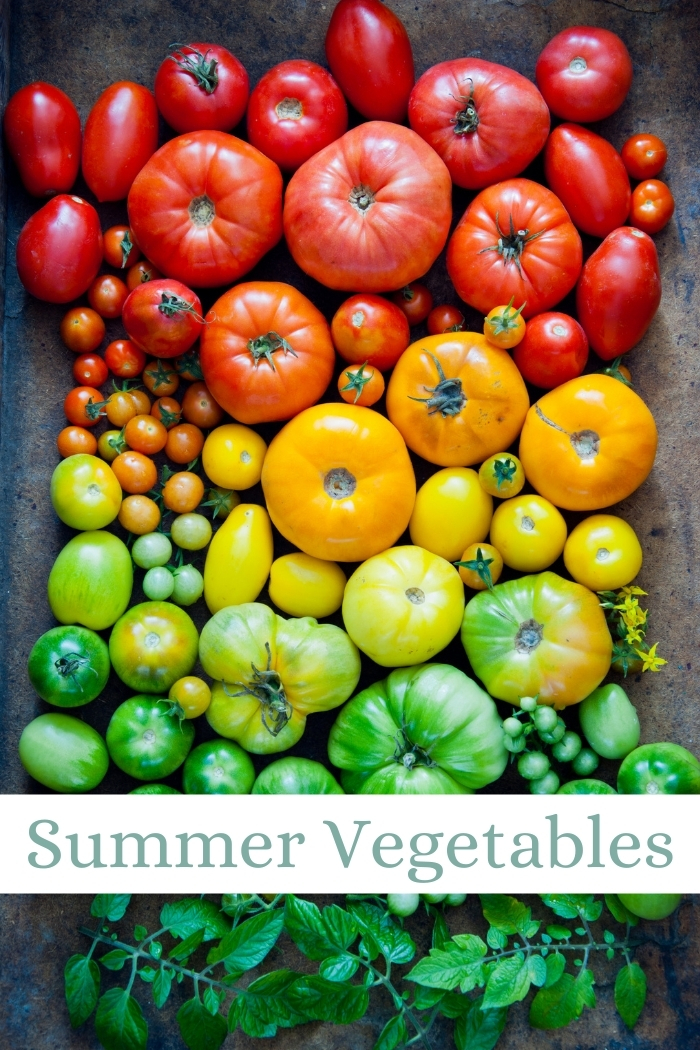 Here's a list of the most common summer vegetables:
Bell peppers
Chard
Eggplant
Garlic
Herbs* (Basil is my favorite summer herb!)
Lima beans
Okra
Radishes
Summer squash
Tomatillos
*For some herbs tips, check out How to Freeze Basil and How to Quickly Chiffonade Herbs!
Summer Fruits List
The most common summer season fruits are berries, stone fruits, and melons. You can tell if stone fruits are ripe by gently squeezing them. They should give a little bit beneath your fingers and smell fruity.
Ripe melons will feel heavy, have a strong smell, and the color of their rind will also indicate their level of ripeness.
Ripe berries should be vibrant in color, smell strongly, and not be overly mushy.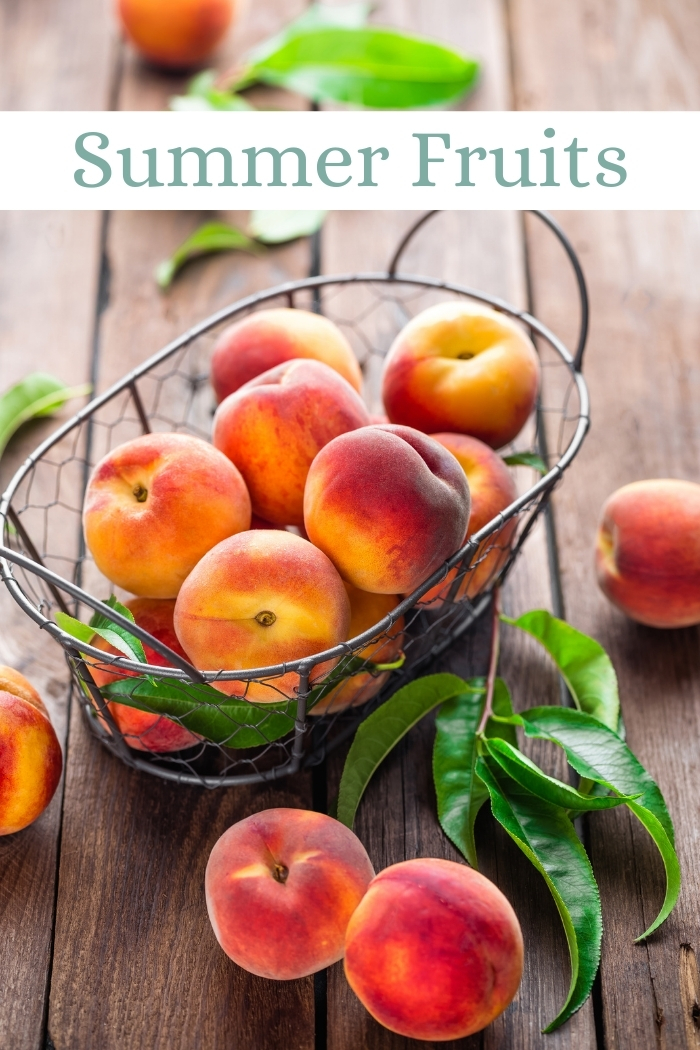 Now, here's a list of the most common summer fruits:
Cantaloupe
Honeydew melon
Plums
My Favorite Summer Recipes
Because there are so many fruits and vegetables in season during the summer months, you have lots of options when it comes to cooking and baking with them.
Whether you're on the hunt for a simple summer appetizer, dinner, or dessert, this list of summer recipes covers all the bases.
THE ULTIMATE SUMMER PRODUCE GUIDE - THE BEST SEASONAL RECIPES TO MAKE THIS SUMMER
Come check out what's in season during the summer with this Summer Produce Guide, plus learn what to make with all that great seasonal produce!
Looking for more produce guides?
This Fall Produce Guide will tell you everything you need to know about what is in season this time of year along with 50 fall recipes to try.
Just because it's cold outside doesn't mean there's nothing growing! In this Winter Produce Guide, I'm sharing a list of winter fruits and vegetables as well as my favorite winter recipes.
This Spring Produce Guide tells you everything you need to know about what is in season this during the spring, cooking with spring ingredients, and plenty of spring recipes to try.
Don't see what you're looking for here? You can always head over to check out the recipe index to look for more recipes.
Did you love this post? Sign up for Good Life Eats email updates and never miss another update!