Blueberry Lemon Sauce
This Blueberry Lemon Sauce is a great basic condiment to have on hand for sweet cravings or the need for a last minute, simple dessert. Or just to add a little brightness to a dish. If blueberries aren't in season, no worries! Just use frozen berries instead.
This, like so many other Pantry and Fridge Staple favorites, is so simple to make at home yourself, there is no need to experiment with store bought blueberry sauces or toppings.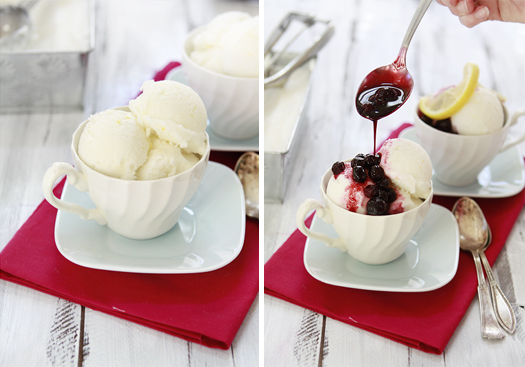 10 Ways to Enjoy Blueberry Lemon Sauce
There are so many delicious ways to enjoy Blueberry Sauce that I'm sure you'll find yourself making it often. Here are a few of my favorite ways to enjoy it, plus some links for recipe inspiration.
You can also substitute other berries such as strawberries (chopped), raspberries, or blackberries. If you prefer to keep it more plain, you can leave out the lemon juice and zest. Or, if you'd like a stronger lemon taste just add additional zest.
Blueberry Lemon Sauce With your breakfast
Blueberry Sauce is a great alternative to syrup for many breakfast recipes and serves as a great, fruity sweetener. Here are a few of my favorite ways to enjoy blueberry sauce with breakfast.
1. Make a parfait with Homemade Yogurt
2. Serve on top of Healthier Whole Wheat Waffles
3. Stir into Overnight Steel Cut Oats
4. Pour over a stack of 5 Grain Pancakes with Flax
5. In place of syrup for Mini German Pancakes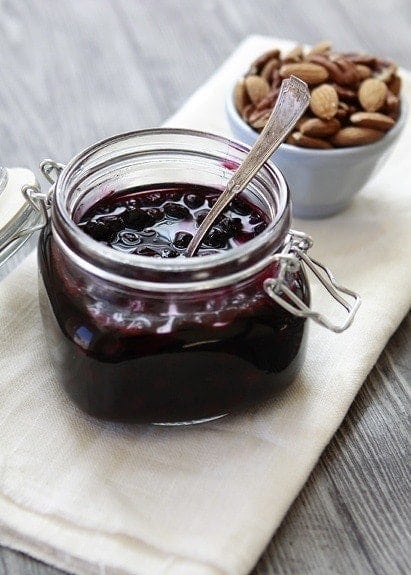 Blueberry Lemon Sauce With dessert
Blueberries and Lemon taste delicious with many different desserts. Here are a few of my favorite blueberry combos for dessert.
6. Pour over Coconut Milk Lemon Sherbet
7. Garnish an individual Pavlova with Lemon Curd
8. Fold inside Easy Dessert Crepes with Ricotta
9. Serve alongside Lemon Cloud Tart
10. Top a Panna Cotta with a spoonful
Have you ever made blueberry sauce? What is your favorite way to enjoy it?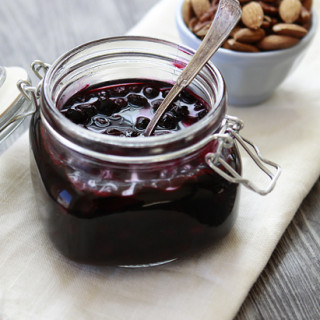 Ingredients:
1 tablespoon cornstarch
1/4 cup sugar
2 cups fresh or frozen blueberries, divided
2 tablespoons lemon juice
zest of 1 small lemon
1/2 teaspoon vanilla extract
pinch salt
Directions:
In a small saucepan, add the cornstarch and sugar. Whisk together. Stir in 1 cup of the blueberries, the lemon juice, zest, vanilla and salt. Cook the mixture over medium heat for 4-5 minutes, until thickened. Stir in the remaining blueberries and cook for 2 minutes.
Cool and store in the refrigerator for up to a week.
Don't forget to check out the GoodLife Eats 2011 Mother's Day Kitchen Gift Guide for some awesome giveaways! Hope all the moms out there had a great day!