Almond Blueberry Lemon Curd Coffee Cake
Spring is here and I think that calls for a celebration! Not that I didn't enjoy my winter and lots of fun skiing, but I'm ready to spend more time outdoors in the warm sunshine. And I'm kind of excited that this school year is just about over.
Nothing says spring to me quite like brunch. I love to enjoy all of the delicious offerings that come with the season change and prepare foods with lighter, brighter tastes (and colors) like this Almond Blueberry Lemon Curd Coffee Cake.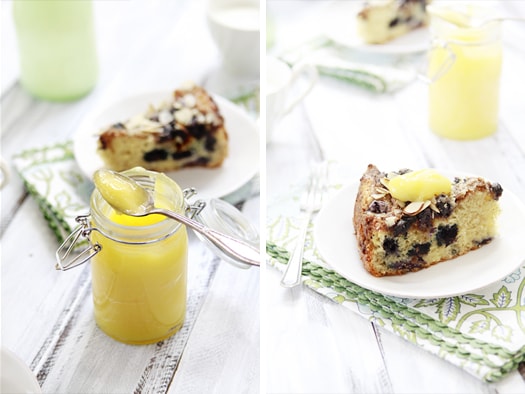 If you're looking for something special to celebrate the arrival of spring or the upcoming Mother's Day holiday, give this tasty Almond Blueberry Lemon Curd Coffee Cake a try.
It is a little different from your usual coffee cake with the blueberries and lemon curd, but that makes it perfect for spring. The sweet blueberries, crunchy almonds, and tangy lemon curd are a delicious flavor combination.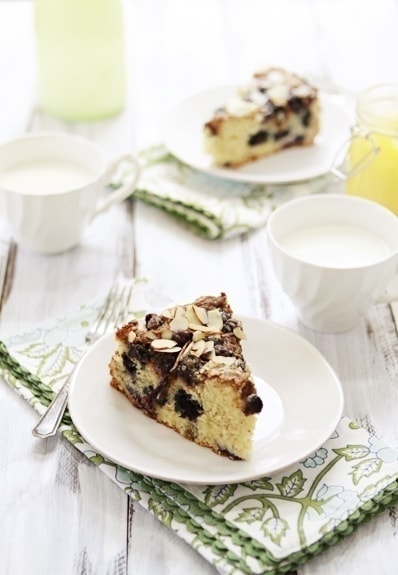 If you like, you can switch things up and try this with other fruits like raspberries, blackberries, strawberries or even cherries. It is also fun to experiment with other flavored citrus curds like orange curd or even Raspberry Curd or this gorgeous Triple Berry Curd.
More Spring Brunch Ideas
What do you like to serve for a spring brunch?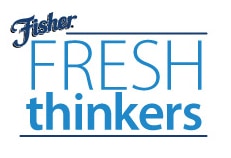 Almond and Blueberry Lemon Curd Coffee Cake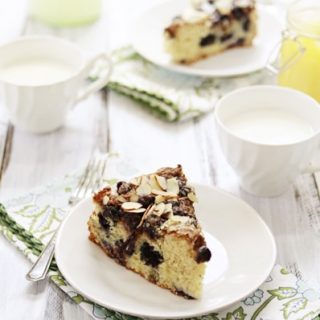 Ingredients:
For the Streusel:
3 tablespoons all purpose flour
1/4 cup + 2 tablespoons brown sugar
3 tablespoons cold butter, cut into pieces
3/4 teaspoon cinnamon
For the Cake:
2 3/4 cup frozen (thawed, drained, and patted dry) or fresh blueberries
1 tablespoon flour
1 tablespoon cold milled flax or wheat germ
1/2 cup whole wheat flour
1 2/3 cup all purpose flour
1/3 cup granulated sugar
3 teaspoons baking powder
3/4 teaspoons baking soda
1/4 teaspoon salt
zest of 1 small lemon
1 cup sour cream
1/2 cup milk
2 teaspoons vanilla
3 eggs
1/2 cup sliced almonds
2/3 cup lemon curd
Directions:
For the Streusel:
In a small bowl combine the flour, brown sugar, cinnamon and cardamom. Using a pastry blender or two knives, cut the butter into the mixture. Set aside.
Toss the blueberries with 1 tablespoon of flour. Set aside.
For the Cake:
In a medium-large bowl combine the flax or wheat germ, whole wheat flour, all purpose flour, sugar, baking powder, baking soda, salt, and lemon. Whisk until well sifted. In another medium bowl, combine the sour cream, milk, vanilla, and eggs. Whisk well.
Make a well in the center of the dry ingredients. Pour in the liquids and stir using a wooden spoon until just combined. Fold in the blueberries.
Grease the bottom and sides of a 10 inch springform pan. Pour the batter into the pan. Spread the lemon curd on top, swirling into the batter with a butter knife. Sprinkle with the streusel topping and the almonds.
Bake at 350 degrees for 45-60 minutes, or until a toothpick inserted in the center comes out clean. Run a knife around the outside of the cake to loosen from the pan. Remove the springform ring. Serve.