How to Make Citrus Sugar
Citrus sugar is incredibly easy to make and can add that extra special touch to a lot of recipes. It is also a great way to use up any extra citrus fruit, such as lemons, limes, or grapefruit, that you might have laying around.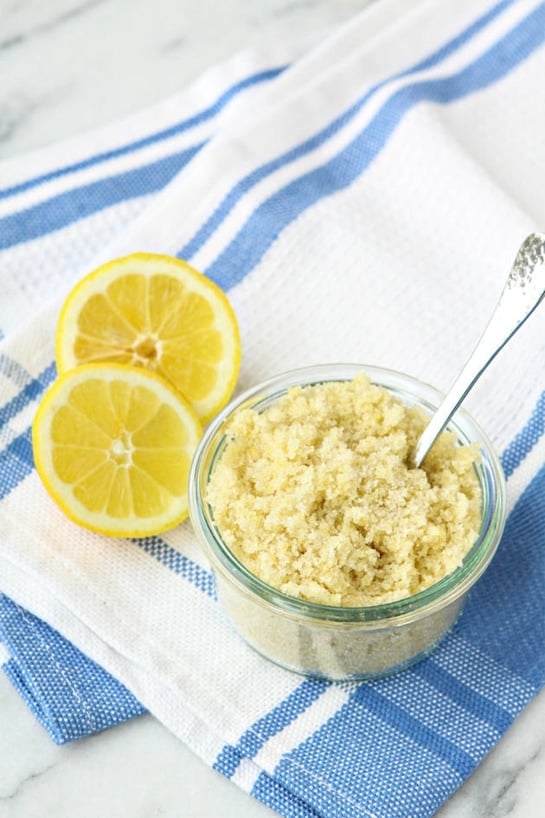 Citrus curd, such as orange curd, lemon curd, or grapefruit curd, is a delicious accompaniment to many holiday baked goods, but the recipes mostly use the juice. There's no reason to waste the zest!
Instead of tossing the citrus peels, try making citrus sugar. There are a few ways that you can make citrus zest, but I'll share with you my favorite, quickest method along with some fun ways to use your citrus sugar.
8 Uses for Citrus Sugar
You might be thinking, "sure this sounds great, but what am I going to do with this citrus sugar?" There are lots of fun ways to use citrus sugar, like enhancing your favorite baked goods with a pop of citrus. White chocolate chip cookies become something a little more special when they're lemon white chocolate chip cookies.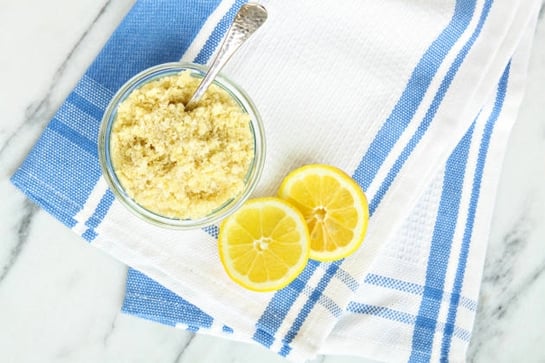 Here are 8 fun ideas to get your creative juices flowing!
Mix it with olive oil or coconut oil for a delicious hand scrub – this will keep your hands nice and soft, but it also makes an easy, homemade gift!
As a finishing sugar and sprinkle on top of baked treats.
Use to sweeten summertime cold drinks, like this raspberry tangerine iced tea.
Rim cocktail glasses.
Use in citrus recipes that call for granulated sugar or an extra citrus pop, such as using lime sugar in these kiwi lime bars
Add to citrus based marinades for summertime grilling
Give a nice glass jar of citrus sugar as a gift along with a few recipes to use.
I originally shared this fun citrus sugar how-to on Food Fanatic, but I thought you'd like to see it here on GoodLife Eats!