It's fall, so like always pumpkin is on the brain.
Just the other day while doing some grocery shopping, I realized I hadn't yet done my fall stock up of canned pureed pumpkin.
I was totally in need of doing that if I was going to start making any of our favorite pumpkin recipes.
We'll definitely be adding this new Whipped Pumpkin Cream Cheese to the list.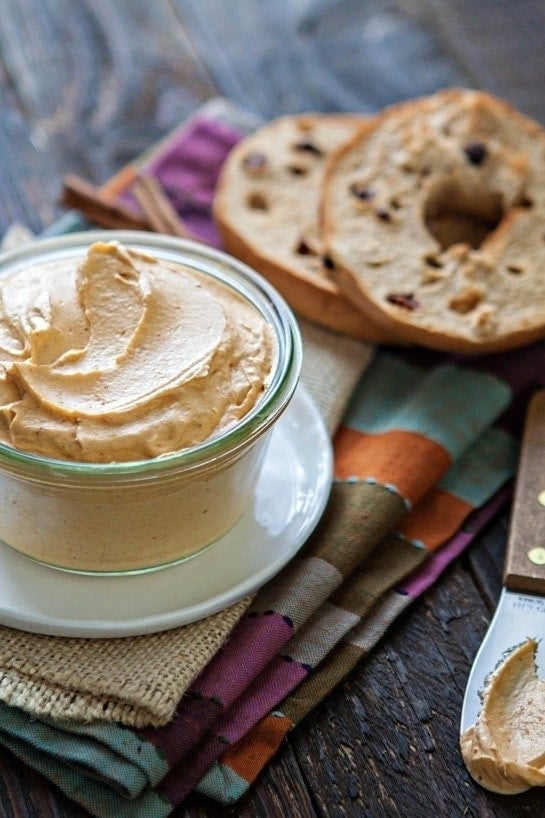 After I got all that squared away, we made some pumpkin pancakes for breakfast right away.
The kids had been requesting a breakfast for dinner night for a few weeks.
With our recent cooler weather it seemed like the perfect time to do that.
The problem is that after doubling and a half the recipe I had a 1/2 a can of pumpkin leftover in the fridge.
I wasn't sure what to do with it.
I realized that that exact scenario happens so often in our house.
So, I started brainstorming a few ways to use leftover pumpkin puree.
So a little leftover pumpkin puree and a package of cream cheese became this delicious Whipped Pumpkin Cream Cheese.
The kids were thrilled!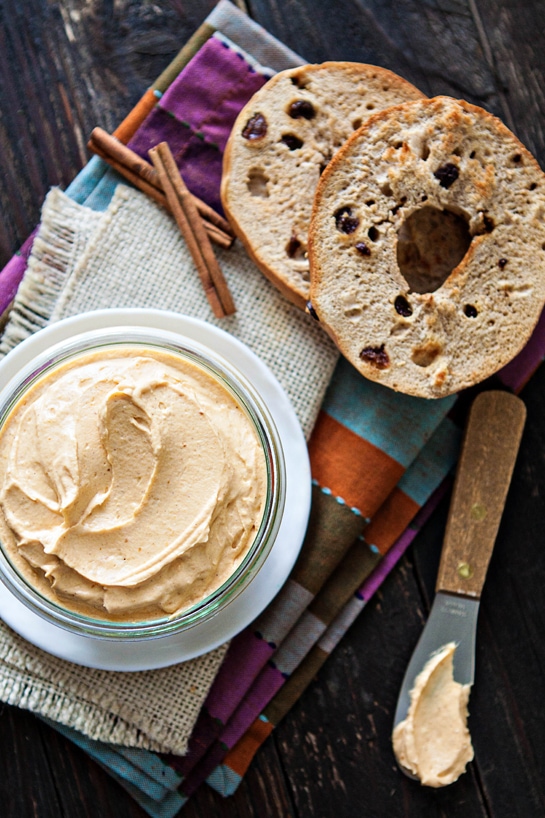 Logan and Madeline loved using Whipped Pumpkin Cream Cheese to spread on toasted bagels for breakfast and to dip gingersnaps into.
It was definitely a great way to get that little bit of extra pumpkin puree used up quickly!
If, like me, you often find yourself with leftover pumpkin puree in the refrigerator this time of year, be sure to check out 8 more ways to use up leftover pumpkin puree!
8 Ways to Use Leftover Pumpkin Puree
1. Boost Your Chili with Pumpkin
Sure, you can use a whole can of pumpkin in this delicious Pumpkin Black Bean Turkey Chili.
You can always add whatever small amount leftover you might have in the fridge to pretty much any chili recipe you are making.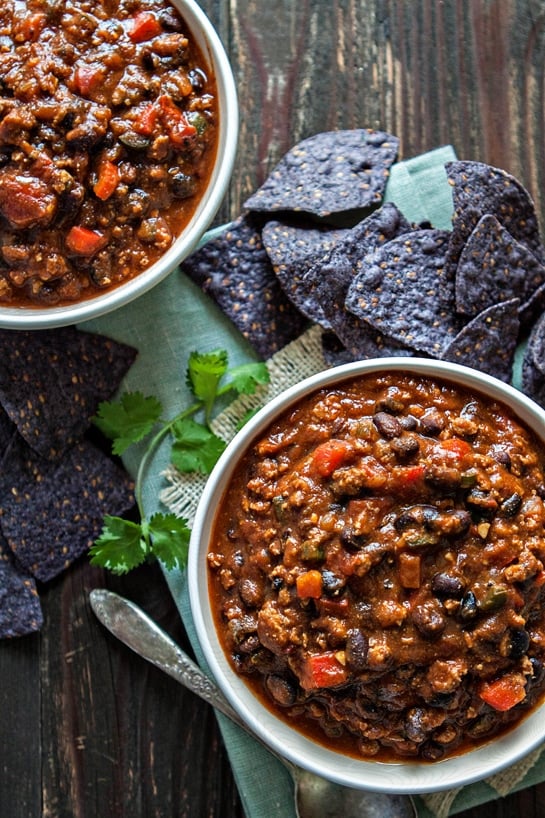 If you like a more traditional chili, you'll like this Beefy Kidney Bean Chili.
If you want a chili that is really rich and hearty, try this Braised Short Rib and Bacon Chili.
Love black beans?
Try Smoky Black Bean Soup with Andouille Sausage or Black Bean and Sweet Potato Chili.
2. Make Pumpkin Yogurt
Make your own pumpkin pie yogurt by adding a couple of tablespoons to your serving of vanilla yogurt.
Then, add a few dashes of pumpkin pie spice.
This is great topped with granola!
3. Drink Your Pumpkin
There are a lot of fun pumpkin drinks out there.
Pumpkin Oatmeal Breakfast Smoothie only uses a half a cup of pumpkin.
It is perfect for a small amount of leftovers and makes a really fun breakfast and switch from the ordinary.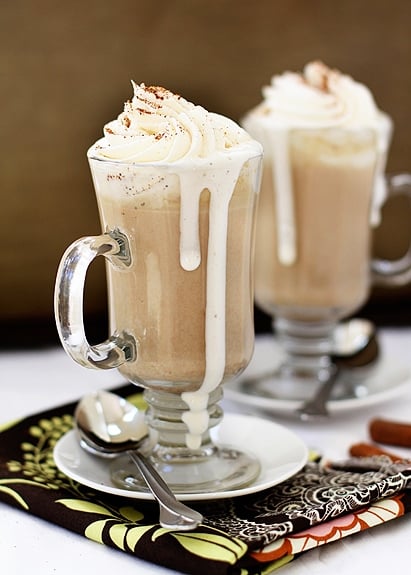 For a special treat, try this Pumpkin Spice White Hot Chocolate!
Or even stir a tablespoon or two into your mug of traditional hot chocolate.
4. Pumpkin Pie Oatmeal
We love this Pumpkin Pie Oatmeal!
The recipe uses 3/4 of a cup of pumpkin, so you'd have to have more than just a little bit leftover.
But, you can easily make a 1 serving cheater version of this favorite recipe by adding a couple of tablespoons of pumpkin puree to your individual serving of oatmeal.
It tastes great even if you are using an instant packet of oatmeal.
5. Add to Pasta Dishes
Just like chili, pumpkin puree can easily be masked in many pasta sauces without anyone noticing a flavor change.
Try recipes like Arrabbiata Sauce, Southwestern Black Bean Pasta, or Baked Sausage and Vegetable Spaghetti.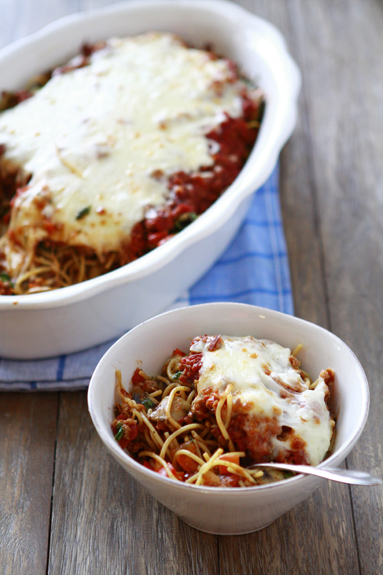 For recipes with a more noticeable pumpkin flavor, you can easily substitute pumpkin puree for butternut squash puree in many recipes such as Butternut Squash Sauce with Sausage Meatballs or Pasta with Butternut Parmesan Sauce.
6. Substitute for Fat in Baking
Much like substituting a 1/3 to 1/2 a cup of oil in a recipe with 1/3 to 1/2 a cup of applesauce, you can do the same thing with pumpkin puree, so long as it makes sense with the recipe flavors!
Think recipes like: Healthier Whole Wheat Waffles, Muffins That Taste Like Donuts, or Cardamom Citrus Coffee Cake.
7. Make Pumpkin Applesauce
If you've made a batch of homemade applesauce or pearsauce, you can add a couple tablespoons to your individual serving – deliciousness!
8. Substitute for Liquids in Baking
If a recipe uses a lot of liquid, such as milk, try substituting a portion for pumpkin puree.
When I don't have enough buttermilk (and don't feel like dealing with homemade buttermilk substitutes) for our favorite Honey Corn Bread Muffin Recipe, Logan and Madeline love when I substitute a bit of pumpkin in place.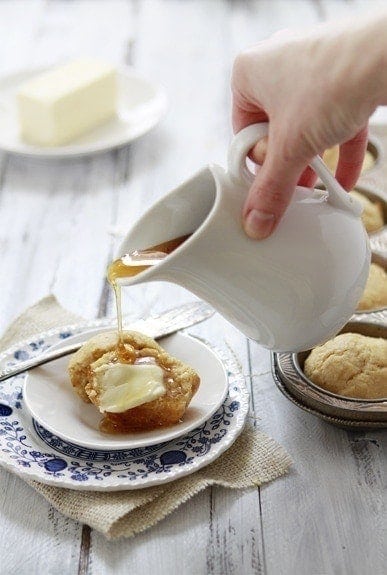 I do, however, try to be careful with recipes that call for buttermilk or sour cream and never substitute more than half the original amount.
The acidity of those liquids does impact the rising process and is necessary in some recipes.
How do you like to use pumpkin?
Looking for more Pumpkin Recipes?
Be sure to check out these 25 Pumpkin Recipes to Try this Fall – So, if like me, you have a pumpkin hoarding problem you now have a very good excuse. I've just shared my favorite Pumpkin Recipes for you to try this fall.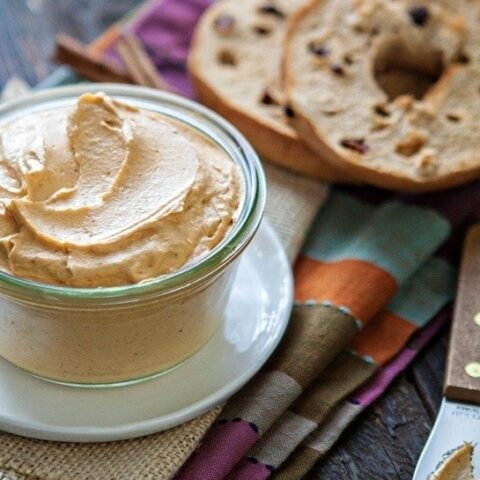 Whipped Pumpkin Cream Cheese
Often when baking you won't use the entire can of pumpkin. Whipping it into cream cheese makes for a perfect flavored dip or spread.
Ingredients
1 - 8-ounce package of cream cheese
2/3 cup pumpkin puree
1 1/2 teaspoons pumpkin pie spice
2 tablespoons brown sugar
Instructions
Add all ingredients to a medium-sized bowl. Beat using a hand mixer, over medium speed, until light and fluffy.
Eat within a couple of days. Recipe does not freeze.
Recommended Products
As an Amazon Associate and member of other affiliate programs, I earn from qualifying purchases.
Nutrition Information
Yield

8
Serving Size

1
Amount Per Serving
Calories

118
Total Fat

10g
Saturated Fat

6g
Trans Fat

0g
Unsaturated Fat

3g
Cholesterol

29mg
Sodium

91mg
Carbohydrates

6g
Fiber

1g
Sugar

4g
Protein

2g
GoodLifeEats.com offers recipe nutritional information as a courtesy and is an estimate only. This information comes from online calculators. Although GoodLifeEats.com makes every effort to provide accurate information, these figures are only estimates.