I just got back from the most inspiring culinary retreat with the BUSH'S® Beans group up in Montana and the Paw's Up Resort (more on that later). While in Montana we cooked many different recipes together, including this Wild Mushroom and White Bean Tart, that I can't wait to share with you.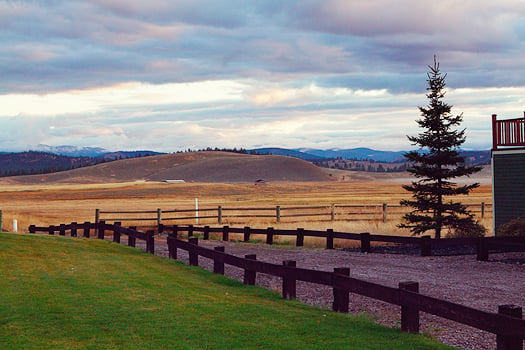 Amazing views in Montana!
I've been feeling slightly in a rut with my cooking lately for no other reason than just being busy and short on time. When I get busy I tend to loose my creativity in the kitchen. I start thinking of what I already know how to make that is quick, easy and doesn't require a trip to the store instead of being open to new ideas.
That's not to say that recipes that are quick or easy are bad, but I don't like it when that is where my mind instantly heads to rather than trying to come up with something new to try.
This event got me thinking creatively again. Connie and Jeffrey, the chefs who attended with us, are so inspiring and creative in the kitchen. I loved this Wild Mushroom and White Bean Tart. It's no secret that I rely on beans for quick dinner fixes, but I can often get stuck in a rut with beans and rely on them for soups, stews, chilis in the winter months.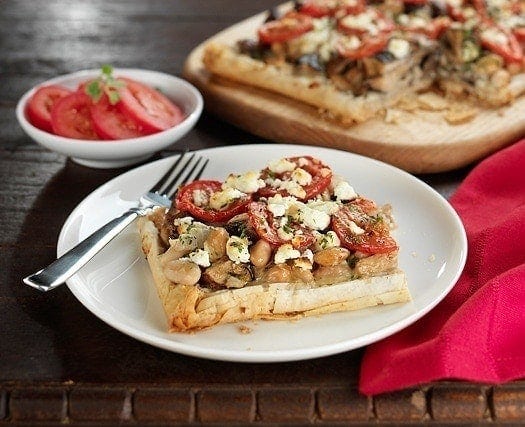 In the summer I use beans a lot for dips, like hummus, and salsa or other Mexican fare. It honestly never occurred to me to use them in a tart, but the white beans were so creamy tasting with the wild mushrooms.
I really enjoyed this recipe and I can't wait to make it at home to share it with my family. It would be a great vegetarian main dish served with a big, green salad or as an appetizer during the Holidays.
When tomatoes are out of season, I'll substitute jarred sun-dried tomatoes for fresh on top. I have a hard time working with phyllo dough here because it is so incredibly dry, so I'll probably give it a try at home with puff pastry. Super easy!
Do you think outside the box with beans or do you get stuck in a rut?
More Yummy Recipes from the BUSH'S® Beans Bloggers
BUSH'S Beans Giveaway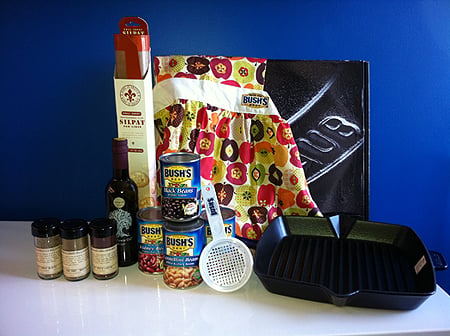 One Winner will Receive:
Staub Grill Pan
Adorable Apron
Silpat
Bean Strainer
Recipes made at the event
Various spices to the make recipes
Coupons for free cans of Bush's Beans
Prizes provided by Bush's Beans .
Giveaway Requirements:
Visit Bush's Beans and leave a comment here, telling me what your favorite beans are and how you like to use them.
Contest ends October 21, 2011 at 11:59 p.m. PST.
Contest open to US States only.
Winners will be chosen via random.org and will have 3 days to respond before disqualified and a new winner chosen.
Optional Extra Entries:
Additional entries can be earned by doing the following, giving you a total of 2 entries. Leave a separate comment for each of your entries.
1. Follow goodlifeeats and BUSH'S Beans on Twitter and ReTweet the following message: I just entered to win a @bushsbeans #giveaway from @goodlifeeats http://wp.me/p14Uvo-290