The past couple years we've taken the easy way out for teacher gifts and purchased a little something.
This year I wanted to do something a little more special since this kids are getting older.
But, I didn't want to send them with the same homemade item that everyone else is going to send.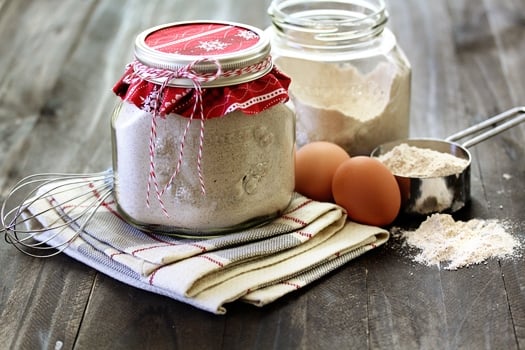 We love this recipe for 5 Grain Pancakes with Flax so much.
It's been a huge favorite in our house this year, so I decided that this treat would be something special to share with the kids' teachers.
It was really simple to do and they turned out super cute.
I decided on Leifheit Canning Supplies 3-1/4 Cup Glass Preserving Jars, Set of 6 for the jars.
I wanted them to still be small but big enough to hold a good amount of mix.
With this amount of mix, the receiver will be able to make 12-18 pancakes.
I picked up some inexpensive Christmas material at the fabric store.
The rest of the supplies we already had.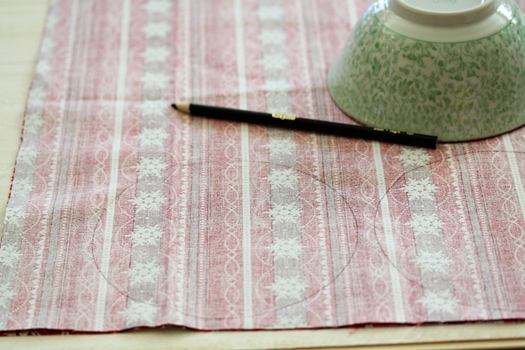 First, fold your fabric in half inside out.
This way you can cut more than one fabric circle at a time for the jar tops.
Find an object that is about 1 1/2 to 2 inches larger in diameter than the lid of the jar.
Trace it on the fabric using a pencil.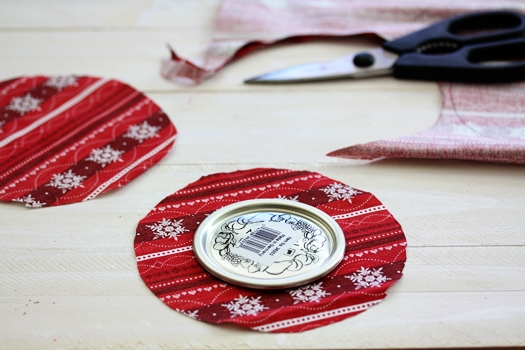 Cut the circles out and flip them right side up.
I placed the lid on top of the circle here so you can get an idea of how much bigger the fabric should be than the lid.
I didn't try this, but it would also be cute to do 2 circles per jar in different fabrics and have them stagger in size.
For example, one circle that is 1 1/2 inches larger in diameter and another in a different fabric that is 2 1/2 inches larger.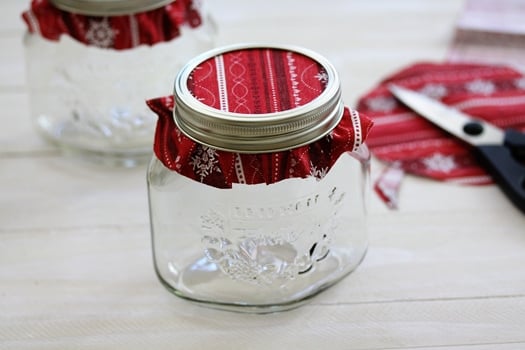 Fill the jar with whatever you are putting in it.
I forgot to add the mix in for the photo of this step, but you get the idea.
Place the fabric on top of the jar lid, then put the jar lid on top of the fabric and tighten.
Tie some ribbon or baker's twine around the lid.
Recipe for the pancake mix available here: 5 Grain Pancakes with Flax.
Click the link, then click the printer icon in the recipe box in the post for a printable copy of the recipe.
Be sure to include the instructions for making pancakes with the mix when giving the jars as gifts.
Click the image below to download a FREE printable recipe card to pair with the jar.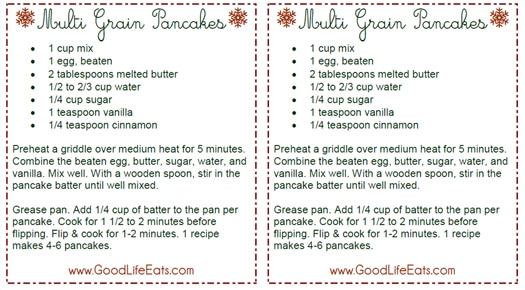 Another great homemade jarred gift is this All-Natural Moisturizing Kitchen Hand Scrub.
Perfect for dry, winter hands and really simple to make!
Head over to Recipe Exchange: Chocolate Orange Bread to vote for your favorite chocolate recipe.