Whether you're looking for ideas for a fun Cinco de Mayo party or your weekly family dinner menu, you'll want to check out these fun ways to make Taco Night more exciting. I'm also sharing some of our best taco recipes and tried and true favorites for busy weeknights.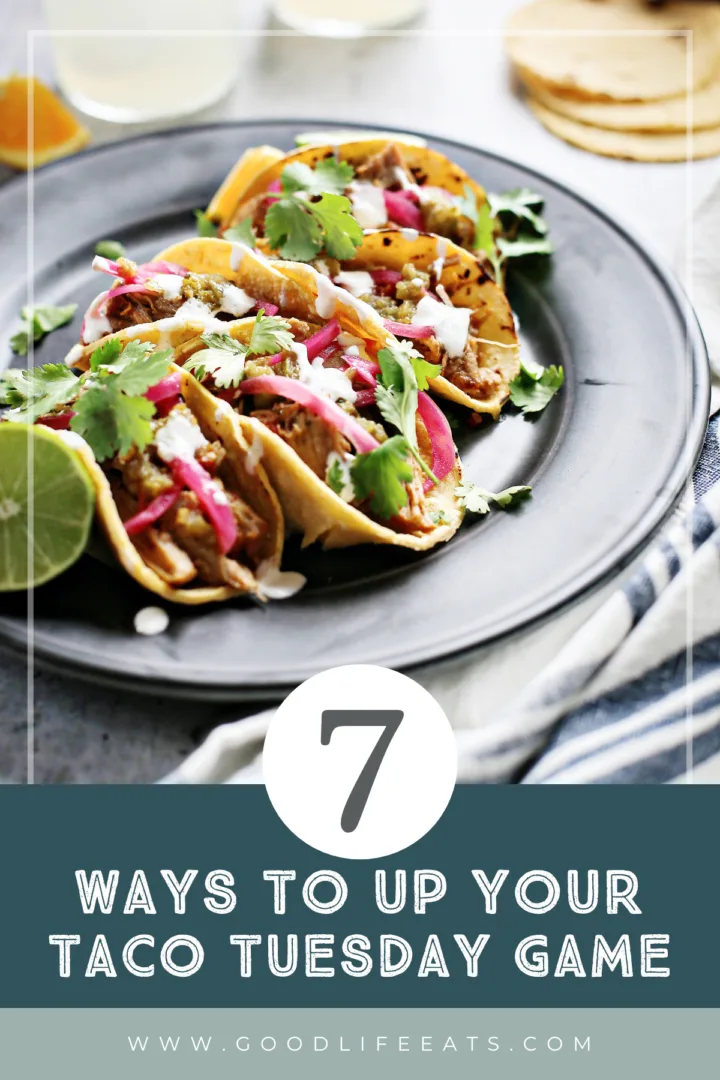 Taco Night Growing Up
I grew up eating very basic, "Americanized" tacos.
I think you know what I mean: ground beef, cooked primarily in chili powder, lettuce, diced tomatoes, shredded cheddar cheese, salsa and sour cream.
Don't get me wrong – I totally LOVED having that for dinner as a kid, and I still like eating them. But, there are so many different, fun, inventive kinds of tacos that you can make.
Seriously! Why would you just stop at ground beef and lettuce? So, mix things up and try something new next time you serve tacos.
Fun Ways to Up Your Taco Tuesday Game
Tacos are one of those easy dinners that our whole family seems to love, and Taco Tuesday is everyone's favorite day of the week. The best part is everyone can build their own and choose their favorite taco toppings.
Here are some of the ways we mix things up from the traditional tacos: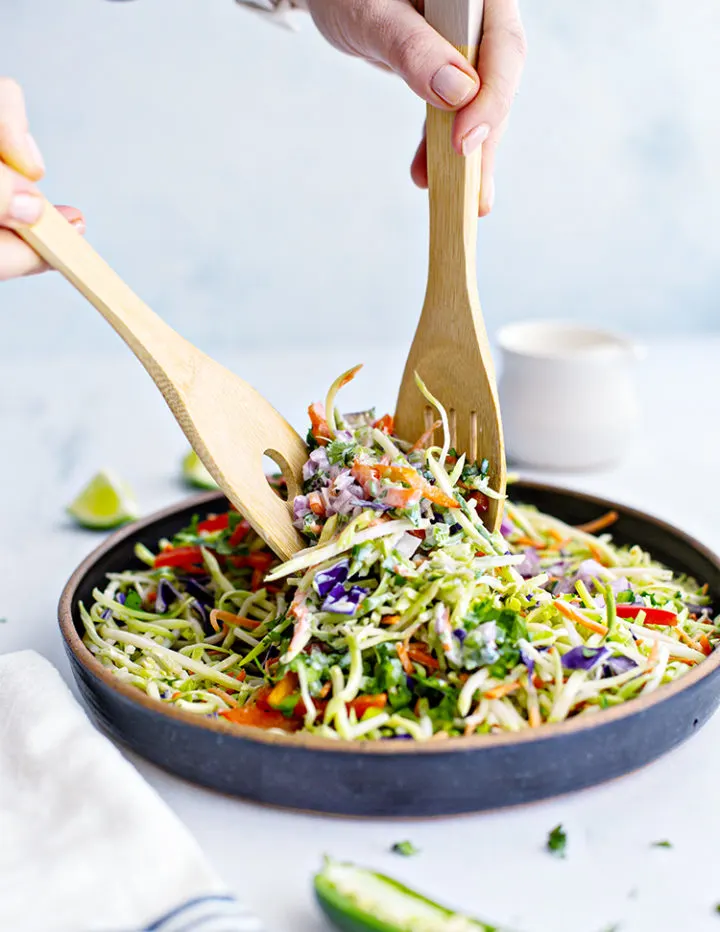 Top Your Tacos with Slaw Instead of Lettuce
One of my favorite things to do is make up a quick slaw to top my tacos with instead of just shredded lettuce. It adds a whole different dimension of flavor to the meal.
Try one of these easy slaw recipes for your tacos:
You can mix up using different types of slaw bases for varying flavors and textures: broccoli slaw, grated brussels sprouts, or cabbage (Red, Green, Napa, or Savoy – all which are available in a traditional grocery store).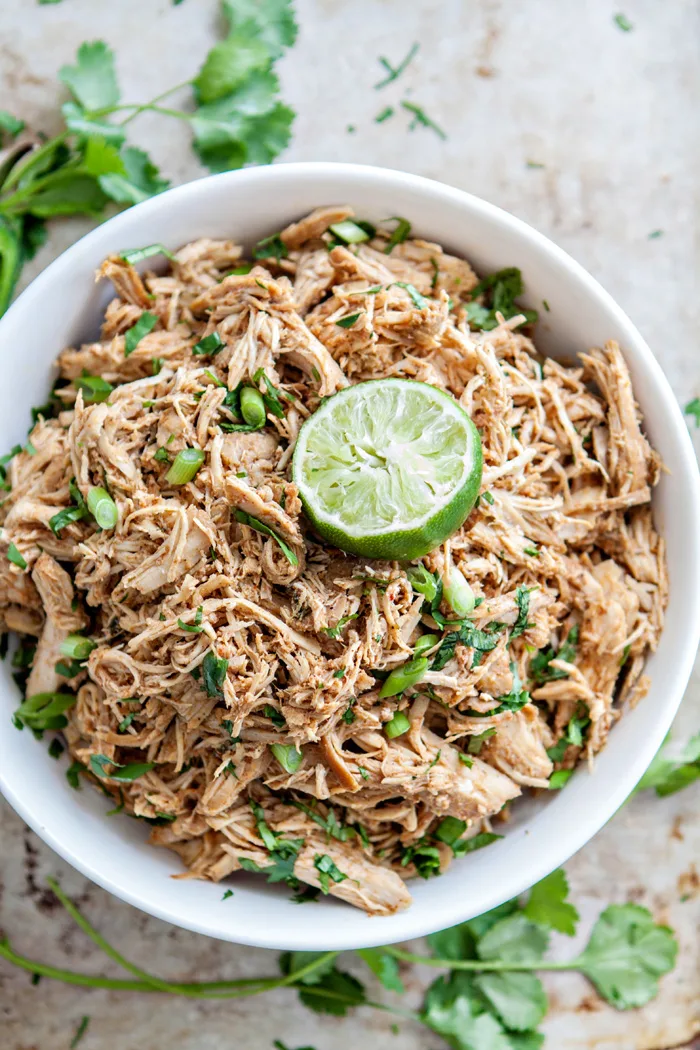 Use a Different Meat In Your Taco Night Recipes
Tacos don't have to mean just ground beef.
Depending on what's available at home, or what the weekly grocery store specials are, you might like to switch your typical Taco Tuesday routine up and use a different type of meat.
Chicken (shredded, grilled, or ground), ground turkey, steak, shredded beef, pork (grilled or shredded), fish, and shrimp are all delicious in tacos!
Here are a few different taco meat recipes to try:
Homemade taco seasoning is easy to make. Try prepping a big batch of this Homemade Spicy Taco Seasoning and use it on any meat that you want to prepare for tacos.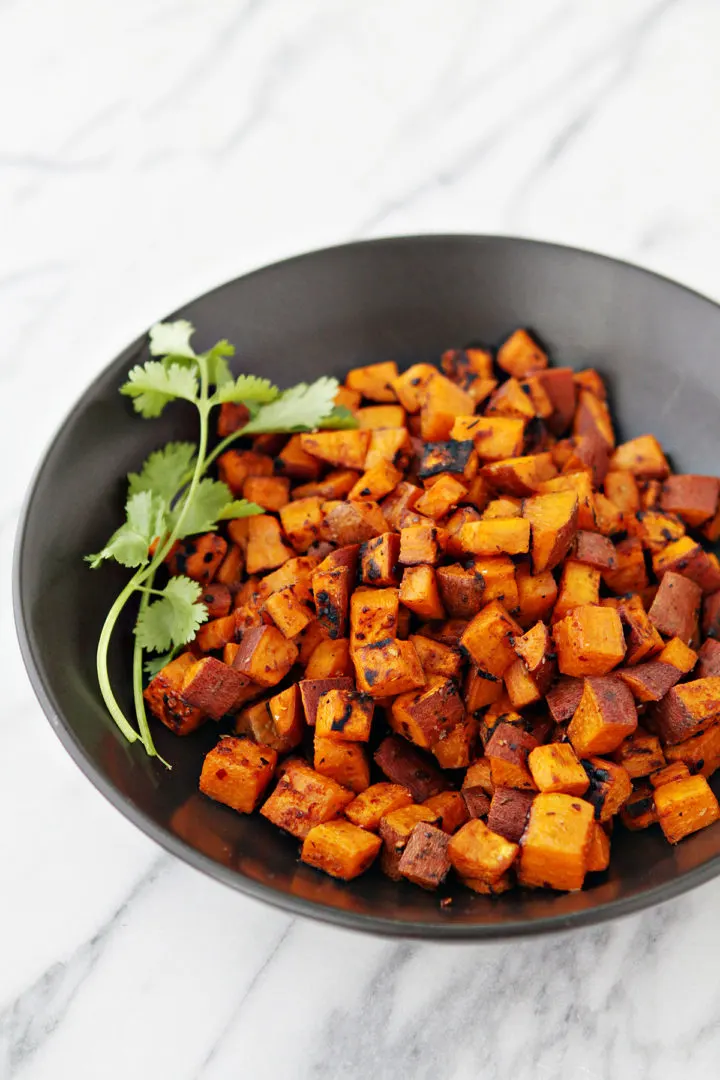 Go Vegetarian for Taco Night
I'm not vegetarian, but that doesn't mean I don't occasionally enjoy a meatless meal. I love meatless taco recipes!
Vegetarian tacos are usually lighter and can often save time in the kitchen (or save me when I don't plan ahead and forget to thaw meat from the freezer).
There are so many ways to built a taco with a hearty and meatless base:
Maximize Texture
Textures contribute so much to our enjoyment of food. If everything is soft and mushy it isn't going to taste as good as something with varying texture.
Some textures include on Taco Tuesday:
Recipes with varying texture all bump up the eating experience making it more pleasing and enjoyable. Try to include a few different textures in your next taco meal.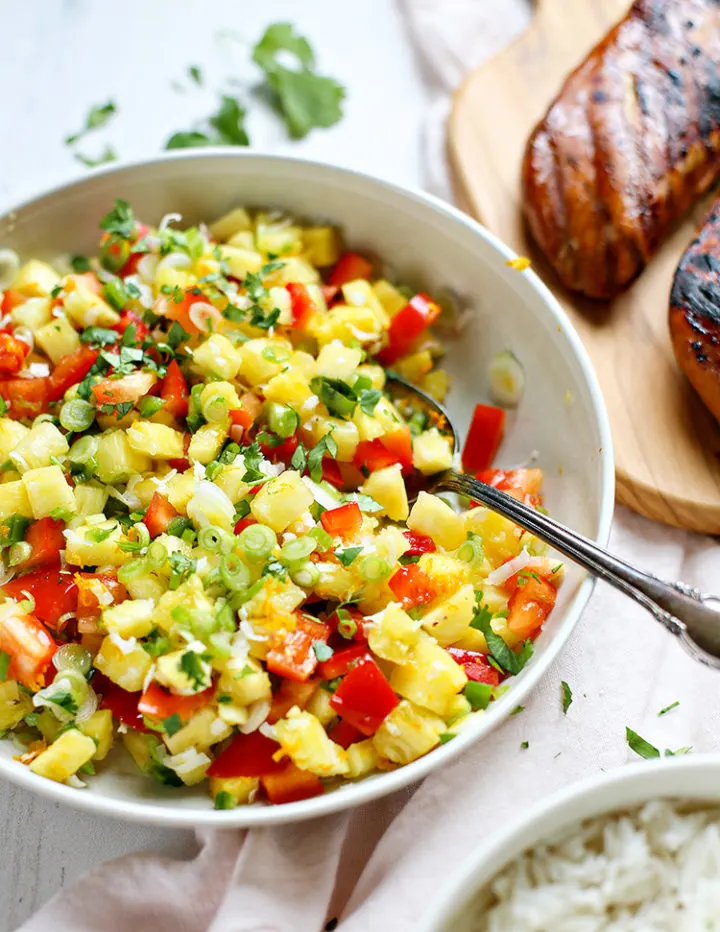 Add Fruit to Your Taco Night Recipes
You might be thinking "fruit?" But, certain fruits can go really well with the flavors of cilantro, lime, and jalapeño.
Diced fresh pineapple and mango make great taco toppings and are a little different from the norm. These fruity options will add a hint of sweetness to your taco night.
Fruit salsas to try on Taco Tuesday:
Try a New Cheese For Your Next Taco Night
I think shredded cheddar is pretty classic, American taco night.
I, however, love crumbled Cotija cheese. I'm able to find it easily at the grocery store, but if you can't find it go ahead and try plain crumbled feta.
Cotija has a slight resemblance to feta because it is white, crumbly and salty.
Queso Fresco, Asadero, Manchengo, Pepper Jack, and Monterrey Jack are also good to try in place of standard cheddar. Get creative with your cheeses on your next taco night!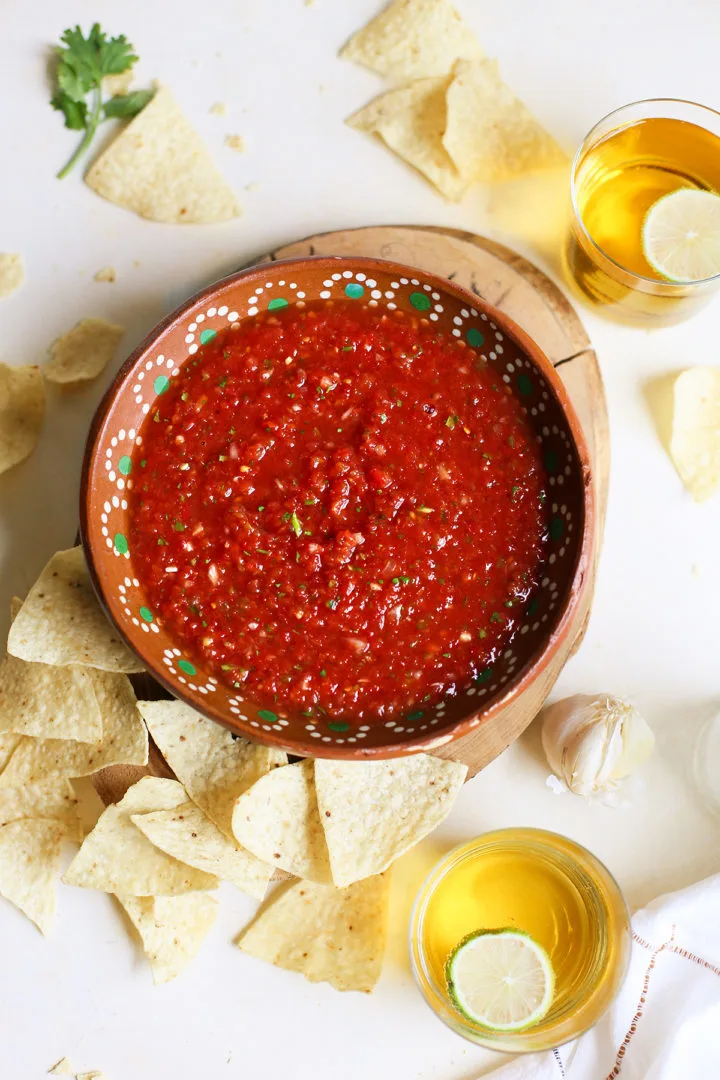 Taco Night is Perfect for Experimenting with Different Salsas
Tortilla chips with salsa is one of my favorite snacks to eat, so naturally I have a few different homemade salsa recipes that I have shared here over the years.
Changing up your salsa is a great way to add a different boost of flavor to your taco recipe. Red, Restaurant Style Salsa is great and totally classic, but there are so many other fun ideas to try on Taco Tuesday:
Or you can try a classic Pico de Gallo if you'd like tomatoes instead of a regular red salsa.
Taco Night Recipes
Ready to switch things up for your weekly taco dinner? Here are some of our best taco recipes to try:
Try these Easy Taco Night Ideas!
Is is taco night your favorite night of the week?
Next time you're looking for some fun taco night recipes, step away from the traditional tacos and mix things up with a few of these great meal ideas!
Did you love changing things up for your taco night menu? Leave a comment below and give this post a review for others to see what you thought of these 7 ways to up your Taco Tuesday game.
On Instagram? Share your photo and tag me with @goodlifeeats and #goodlifeeatsrecipes. I'd love to see a photo of your delicious meal!
Get More Easy Recipes for Taco Night via Email
Did you love these taco night ideas? Sign up to receive Good Life Eats Email Updates and never miss another recipe!
Is taco night your favorite night of the week?