These tips for baking with yeast will help you feel more confident in the kitchen and yield more successful results. Be sure to check out a few of my favorite recipes if you're wondering what to make with yeast – they're all tried and true family favorites that even my picky eater approves of.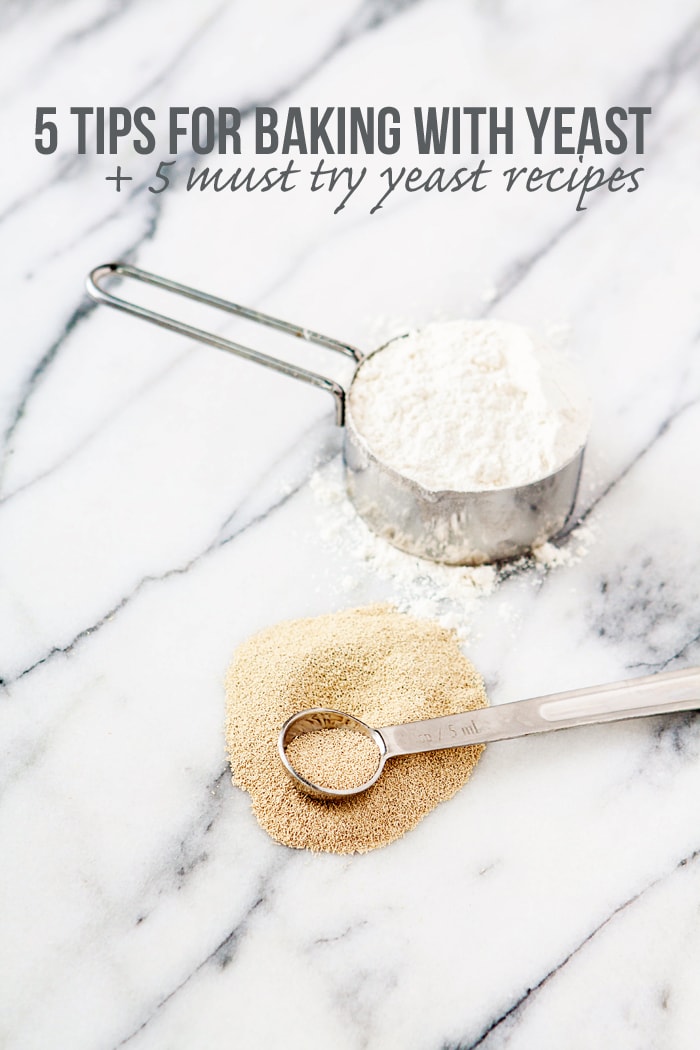 Save these Tips for Baking with Yeast to Pinterest!
I love baking homemade bread. It tastes so good and makes the house smell amazing. Some people find baking with yeast to be confusing, challenging, or otherwise just hard to understand. Today I thought I'd share my top 5 tips for baking with yeast.
Top 5 Tips for Baking with Yeast
MAKE SURE THE DOUGH IS DOUBLED IN BULK
I don't stick to the rising times as listed in the recipe. Instead, I consider them to be guidelines. My main concern: has the dough doubled in bulk. That is how you know the rise is complete.
HOW TO KNOW IF DOUGH IS DOUBLED IN BULK
Now you're probably wondering: How do I know that my dough had doubled in bulk? The simplest method that I have learned over the years is to dust my fingers in flour and plunge them into the dough as the "guideline" recipe rising time nears.
The hole that you make will quickly collapse if it is not ready. Give it another 10 minutes and try again. If the dough is ready the indentations will remain.
MAKE SURE YOU USE FRESH YEAST
I always make sure to check the expiration date on my yeast. If I don't remember purchasing it then it could have been in the pantry for months (or longer). Old yeast doesn't yield reliable rising results.
If you don't think you'll be baking regularly, buy packets rather than jars of yeast to eliminate waste. Additionally, you can lengthen the life of yeast by storing it in the refrigerator, but make sure you let the yeast come to room temperature before using.
KNOW WHAT THE RIGHT EQUIPMENT IS FOR BAKING WITH YEAST
You don't need fancy equipment to bake bread. Yes, a bread machine, a stand mixer or other heavy duty mixer, and a food processor are all nice to have. And they do make the process easier. By all means, if you have any of these tools, feel free to use them.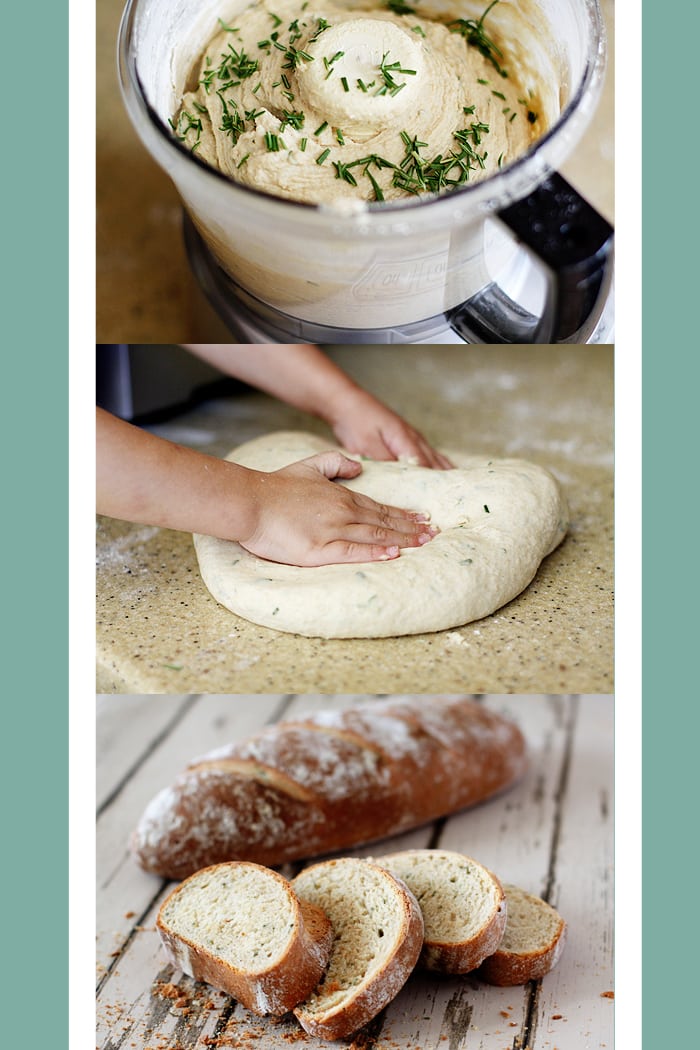 Save these Tips for Baking with Yeast to Pinterest!
But, if you don't, no worries. Your own two hands work just as well. Don't let the lack fancy equipment keep you from making bread. With a little elbow grease, you'll find that kneading bread is actually quite satisfying.
This Rustic Rosemary Garlic Bread is super fun to make in the food processor if you have one!
PROBLEMS WITH YEAST? TRY AGAIN!
We all have our flops. Rolls that don't rise enough and taste like yeasty rocks. Dry bread. But I've learned that you can't let failure keep you from giving it another go. Practice makes perfect!
5 Tips for Baking with Yeast and What to Make with Yeast
Ready to test your baking skills now that you've read all about my 5 Tips for Baking with Yeast? Here are some of our favorite yeast recipes.
Don't see what you're looking for here? Head over to the Recipe Index where you can browse all the yeast recipes. You can also check out the Ingredient Index if you want to browse recipes by specific ingredients.
Did you love this post?
Sign up for Good Life Eats email updates and never miss another update!
What are your favorite recipes to bake with yeast?