Easy Pumpkin Pudding
This Easy Pumpkin Pudding is the perfect way to celebrate fall with your kids! It is easy to prepare, super creamy and full of all your favorite fall spices. What isn't to love about this recipe?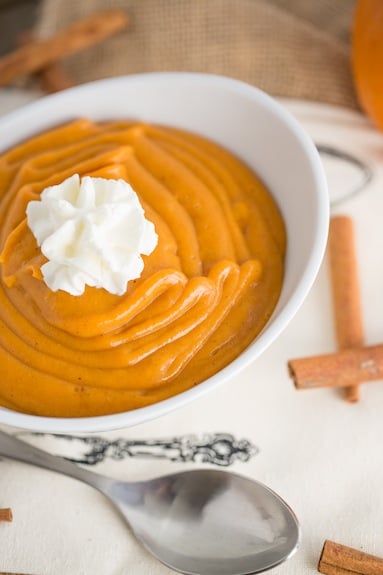 Written by: Caroline Edwards of Chocolate & Carrots
I often forget how easy pudding is to make, especially when you use some store bought short cuts.
With very minimal ingredients, you'll have a decadent and delicious pumpkin pudding in minutes!
All four of these ingredients always seem to stay stocked in my pantry anyway, therefore this pudding is just within reach at any moment.
The pumpkin pudding has a beautifully creamy consistency and the flavor is delicious.
You get hints of the vanilla, pumpkin and pumpkin spices. All of the flavors are the season's best and shine through.
This would be a wonderful treat to have your children help you make as well.
I made it extra easy by mixing it in my blender, but you're welcome to stir it too.
All kids love stirring, especially when they can safely lick the spoon! Even my pumpkin hating husband loved this pudding!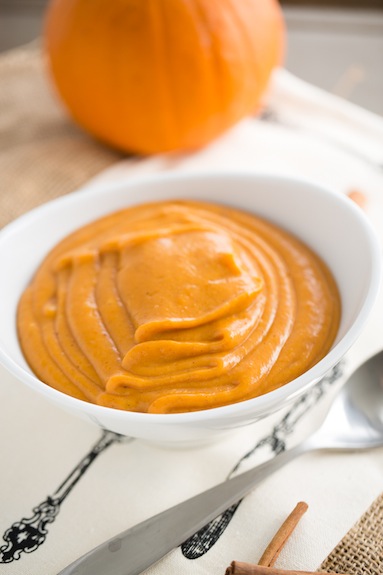 What's your favorite pudding flavor?
Easy Pumpkin Pudding
Yield: 2.5-3 cups
Prep Time: 5 minutes
Cook Time: 0 minutes
Total Time: 5 minutes
Blending a few pantry ingredients together to make a spectacular autumn treat!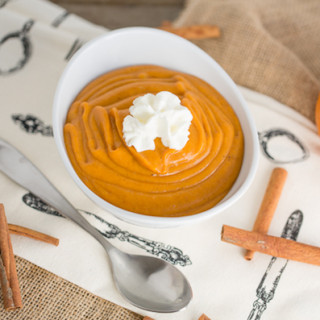 Ingredients:
1 (15 ounces) can pumpkin purée
1 (12 ounces) can low fat evaporated milk
1 large box (5.1 ounces) instant vanilla pudding mix
1 teaspoon pumpkin pie spice
Directions:
In a blender or food processor, combine all of the ingredients. Store in the fridge until ready to eat.