Tips to Prepare for a Fun Winter Break with Kids
Getting out of the daily rhythm of school and all of our normal routines can be challenging during winter break, but here are a few ideas to help you prepare for a FUN winter break with kids. This post was created in partnership with CAPRI SUN.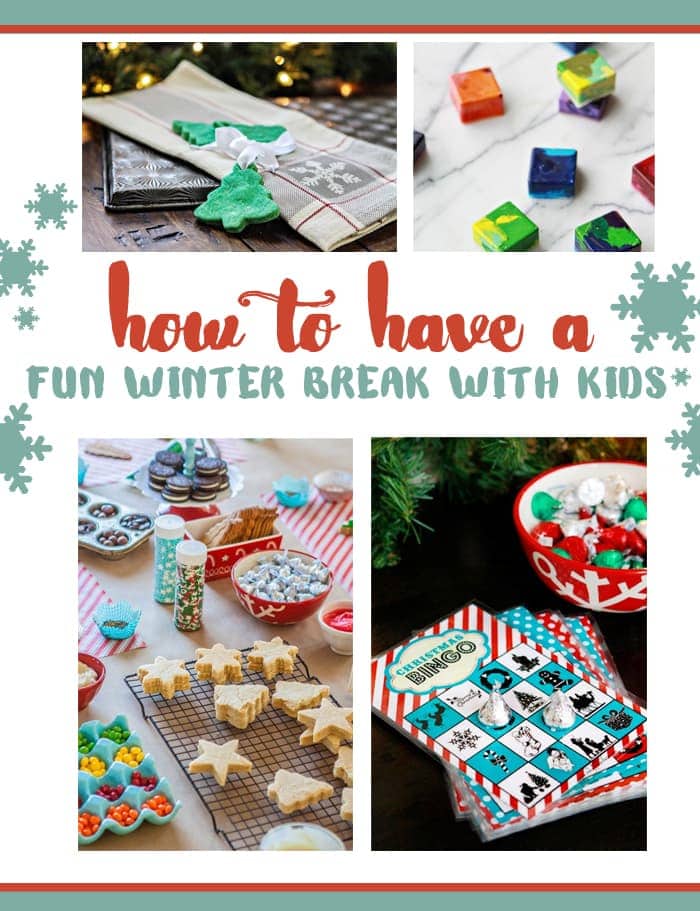 Having kids home during the winter break can be kind of tough at times, especially if you don't have vacation plans. I'm often still working for a few days after the kids get out of school and I work to create, photograph and post all the fun holiday treats and drinks here on Good Life Eats.
We usually don't travel much this time of year so we end up working really hard to develop some tips and tricks to make our days go smoothly but to also have some fun times planned in. Here are a few of our favorite tactics.
Keep the Kitchen Stocked for Holiday Baking
There are times, especially when the kids were really little, that I'd rather our kids entertain themselves quietly somewhere so I can focus on the task at hand in the kitchen. While I love my helpers, it often feels easier to do it all without their help. And though that may be true, I look back on those moments in the kitchen from my childhood with fond memories.
I can see that the kitchen was a place where our family congregated, especially during the holidays. We formed close bonds while working alongside one another, together. And more than just good memories, those small lessons over time helped me become the cook I am today for my family.
Now that the kids are older, it becomes easier every year to include them in all of the fun holiday treat making. We do a lot of planned and impromptu baking and candy making during the holiday season. There is something so special about spending time in the kitchen cooking and baking with the kids. It is one of the best ways I know to create lifelong memories together.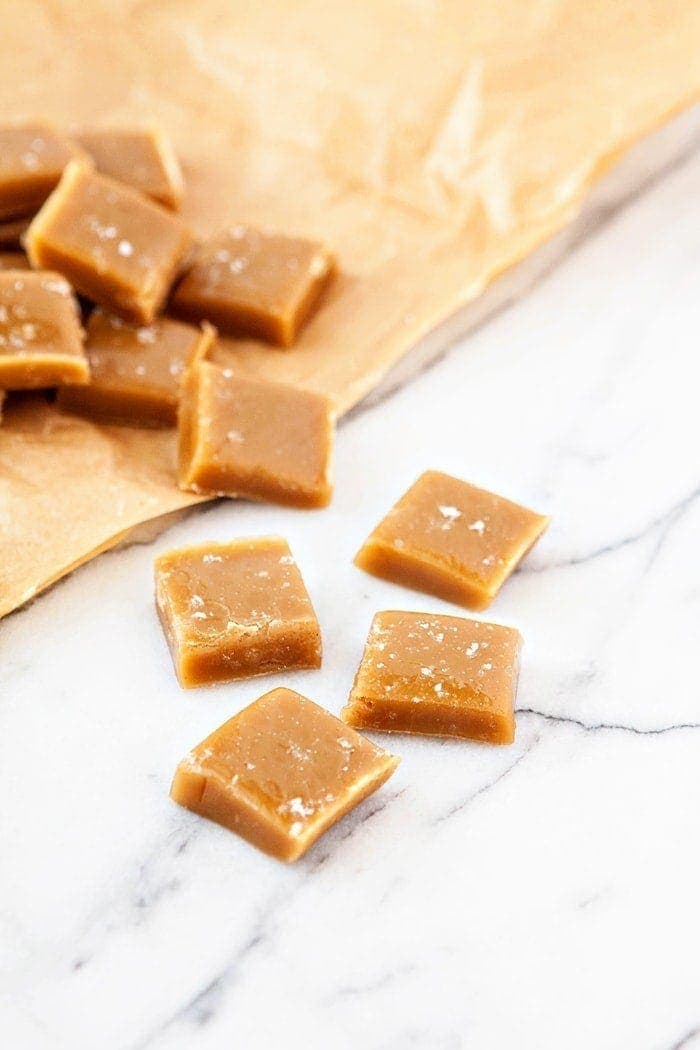 It is really important to me to keep the spice cabinet and the pantry stocked with all the baking essentials. That way if a craving strikes to make some Pumpkin Cinnamon Rolls (a Christmas Morning ESSENTIAL in our house) Bourbon Maple Salted Caramels or Cranberry Crumb Bars, we can bet that we will usually have what we need without a trip to the store, or without having to postpone the craving for another day.
Years ago I put together this handy FREE PRINTABLE Spice Cabinet Inventory, that you can download HERE. It works great to have this taped inside the cabinet so it's right there all the time.
If you're looking for inspiration for your holiday baking and candy making this year, don't forget to check out the whole Christmas Recipes as well as the Candies and Cookies.
Keep the Fridge and Pantry Stocked
I feel like Kevin and I have done a good job of both monitoring the kids and helping them monitor themselves so that when they're off from school eating doesn't become some free-for-all that never has a start and stop time to it.
Even so, we always go through so much food and so many drinks when the kids are home for the break. Sometimes, I forget how much more food we need when they're home all day versus being in school with packed lunches in tow and very structured eating times.
Unless we have a specific activity planned for baking or candy making, I don't really prepare food for the kids when they're home on break outside of meal times. They're all old enough to self-serve and they're pretty good about knowing our snacking expectations.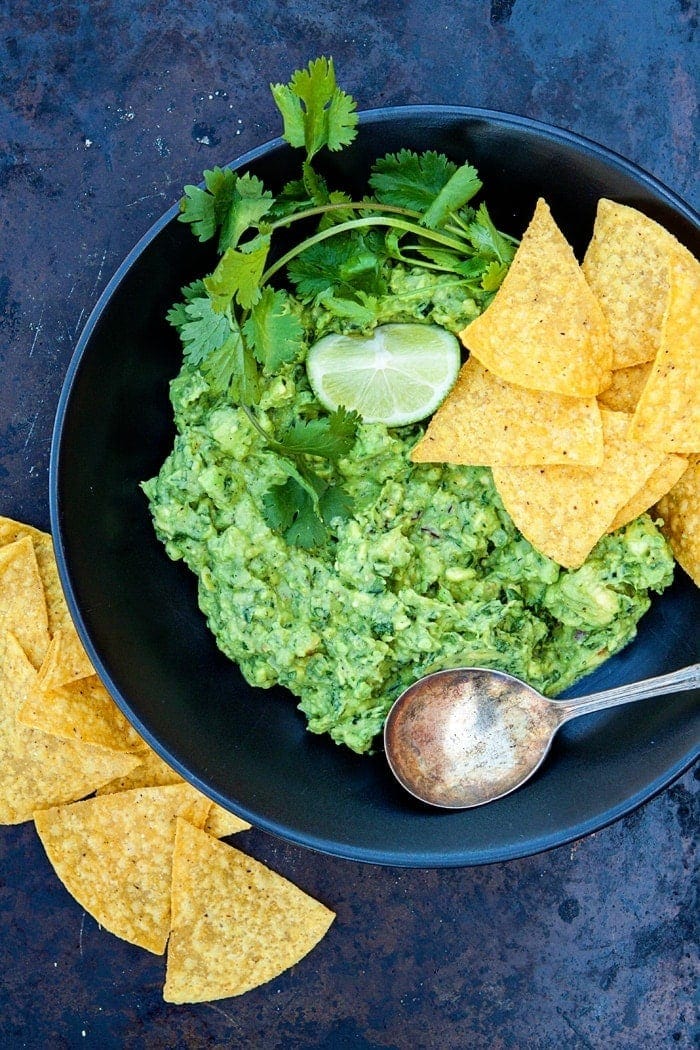 Instead preparing a "snack time," I'll cut up or wash fruit and place it in a bowl on the counter after breakfast. Our kids eat so much more fruit, and often as first choice, when it is easily available like this. We also usually keep a variety of other snacks available that are easy for self-serving but aren't complete junk to eat.
Other snack ideas for hungrier days in between meals: nuts, string cheese, guacamole,  hummus, or natural-ingredient granola or protein bars.
The kids also love Energy Balls like Pina Colada Energy Balls and Chocolate Coconut Macadamia Energy Balls satisfy sweet cravings while supplying some protein. Kale Chips tackle cravings for something crunchy and salty, so those work out great when I make them ahead of time to keep around.
Hydration is important, too! Kids (and mom) get crabby, tired, and often end up with headaches when bodies aren't properly hydrated. Our kids drink a lot of water and milk. They can also easily get bored without a little variety, but I don't want them to fill up on empty calories and excessive amounts of added sugar.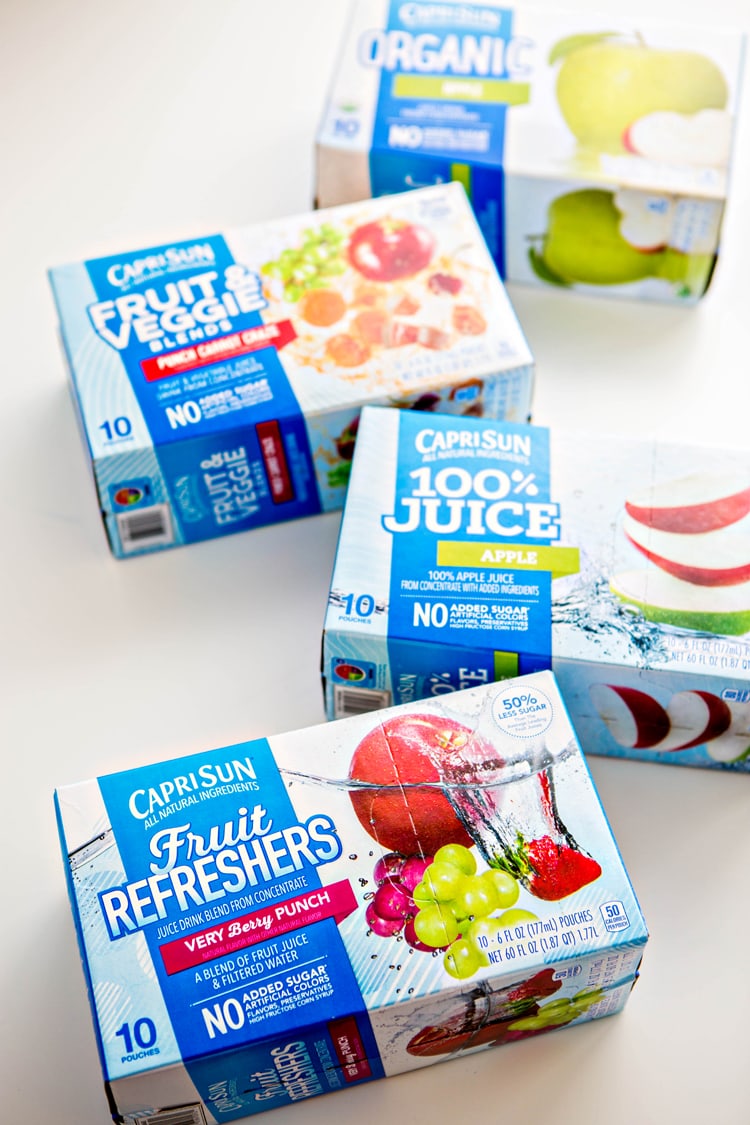 One of their favorites is CAPRI SUN Fruit Refreshers – a blend of all natural fruit juice and filtered water, plus it has no added sugar** and no high-fructose corn syrup, artificial colors, flavors or preservatives.
I like that it is a blend of juice and water because it offers 50% less sugar than average fruit juices*. The kids love that it comes in 3 flavors: Awesome Apple, Very Berry Punch, and Orange Pineapple Tango.
Kids often they forget about their hydration needs. Wondering how to keep kids hydrated? Check out my tips for How to Keep Kids Hydrated. Another fun way to hydrate is to make these One Ingredient Slushies using their CAPRI SUN Drinks.
Plan Some Fun Kid Activities During the Break
With kids out of school for over two weeks, we certainly need some fun things to keep us busy in the kitchen together. When my kids are bored, they're unhappy, and when they're unhappy…no one is happy. So we like to do fun activities during school breaks, even if it's something simple.
I've found that what helps the most is to come up with some ideas ahead of time. I like to have some solid plans to do more organized things on specific days. Easier-to-execute simple, but still fun, ideas are great to keep in my back pocket to pull out whenever boredom strikes!
Cookie Decorating Party
Two years ago we hosted a Holiday Cookie Decorating Party and it was so much fun for the kids and the perfect activity to get geared up for the holiday season.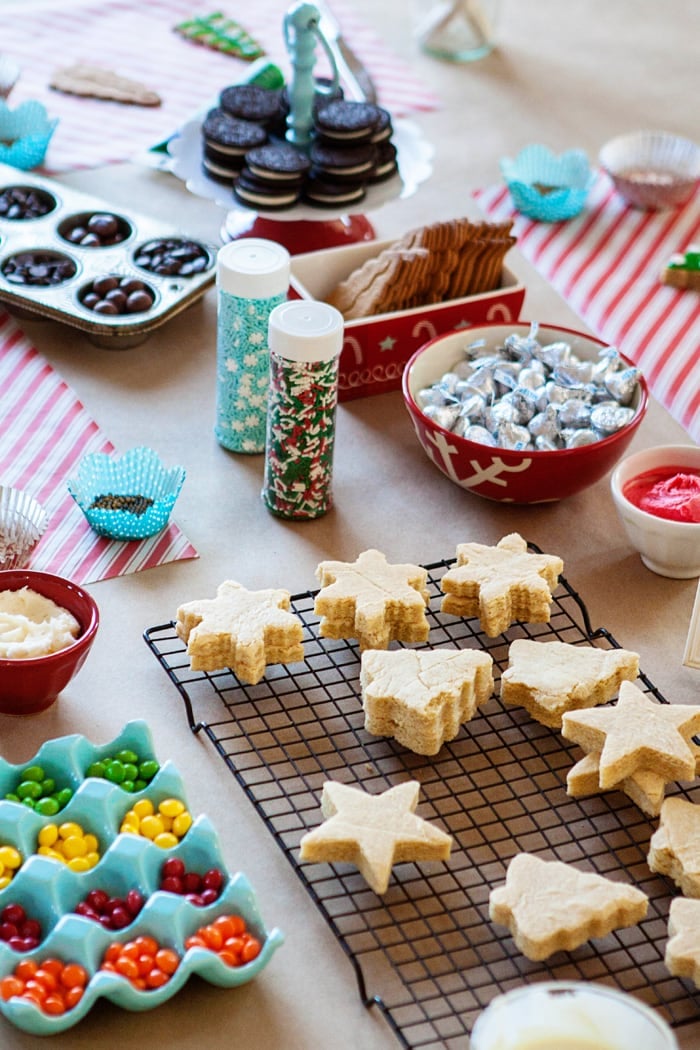 I loved spending the evening with the kids, their friends, and some of my friends as the kids decorated holiday cookies. We had plenty of great tunes playing in the background and hot cider to sip. Check out my Tips for Hosting a Successful Kids' Holiday Cookie Party.
If you want to keep things simple, providing CAPRI SUN Fruit Refreshers works great for kids to drink during the party!
Bonus: you can use this time to put together goodie bags for teachers, friends, neighbors, and classmates.
Library Trips
I used to make a basket of Christmas, holiday, or winter themed books every year to keep out in the family room. Our kids are a little old for picture books now, but they still appreciate a good trip to the library and it usually occupies them for at least a good hour.
They also love that they can check out movies and music at the library, too, so we always end up bringing lots of great things home that offer entertainment during the following days. Here are some of the books we have enjoyed in the past:
We used to always play Christmas Book Bingo with our Christmas/Winter/Holiday book collection. It is a super easy game – it plays similar to regular bingo, only you're reading the books aloud while they wait for you to say certain words that are represented as pictures on the board. I'm wondering if they'll be into it this year or not now that everyone is one year older.
PJ and Movie Day
No kid that I know has ever complained about having a stay-in-your-PJs-and-watch-movies-day. Bring on the blankets, pillows, bean bags, and comfy clothes! There are so many fun holiday related movies out there, or maybe there are some classics from your childhood that you've been wanting the kids to finally watch. This is the perfect time to do it!
Fun Crafts
Crafts are fun ways to keep kids busy during the holidays when everyone is at home and out of school. Here are a few ideas that we like:
We almost always end up making these Watercolor Coffee Filter Snowflakes and it doesn't seem like the kids ever get too old for that, especially because the adults usually enjoy it, too!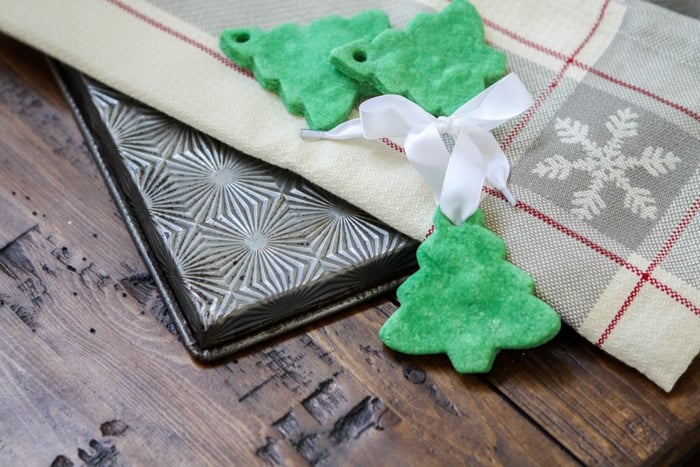 Making homemade gifts for friends and neighbors is a great way to stay busy and get into the holiday spirit. Here are a few of our favorite DIY holiday gifts that are perfect for kids to help with:
For more activity ideas, check out this post about Three Books to Keep Kids Entertained When It's Too Cold to Go Out and Play has some book suggestions that have lots of fun activities and crafts to do inside at home.
What are some of your favorite ways to prepare for kids being home for the winter break holiday?
Thank you for supporting the brands that sponsor Good Life Eats. This is a sponsored conversation written in partnership with CAPRI SUN. The opinions and text are all mine.
*Per 6oz, this product 10g of sugar, leading average fruit juice 20g of sugar
**Not a low-calorie beverage