After School Snack Ideas
The lunch period at schools seems to get shorter and shorter. Most of the time my kids come home with a good bit of their lunch still in their lunch boxes because, as Logan says, they "talked too much" during lunch.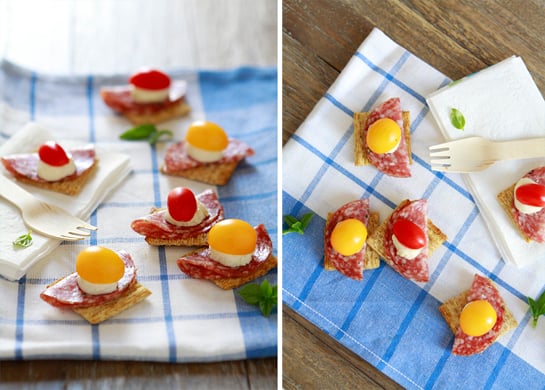 It is no surprise that one of the first things they say when they get home from school is how starving they are. Of course I remind them that they're far from actually starving, but I can understand how hungry they might feel after a long day at school and hardly any food in their stomachs.
It usually takes a month or so of getting into the school routine and re-learning how to eat and talk at the same time before they start eating more at lunchtime.  But until then, they'll be asking for a snack the second they walk in the door.
From my perspective, the problem with that is dinner is a mere 2 hours away by the time we've arrived home and put all of our backpacks, shoes, and other things away. I need to satisfy their immediate hunger, but not spoil the important meal that is soon to be served.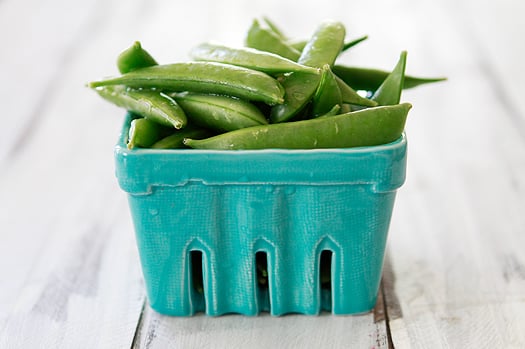 For the most part, we follow the "fruits or vegetables" rule in between meals for snacks. And that is fine when they're home during the day and I know they've eaten a good lunch, but we have to get a little more creative when tummies are so empty.
The key is finding a healthy after school snack that won't spoil dinner (try to stay away from prepackaged items or anything with a lot of sugar) and teaching kids about portion control. An after school snack doesn't need to be a meal, just a little something to tide one over until dinner.
After School Snack Ideas
Dips are great options because there are many options that can be nutrient rich. Serve any of these with your preference of Baked Tortilla Chips, pita chips, or fresh vegetables.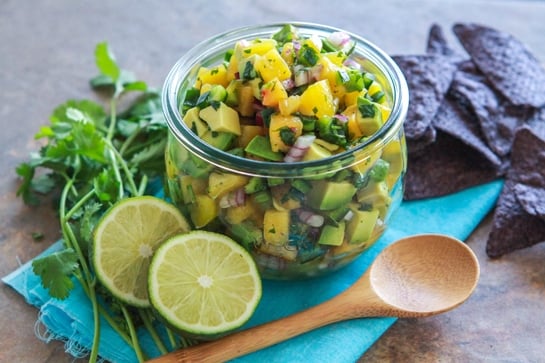 Sometimes you need a little something sweet to eat. That can be healthy too! Madeline likes really thick smoothies. The kid that are so thick they're practically like sorbet. She calls it ice cream, but it is really just pureed fruit with a little liquid (water, almond milk, orange or pomegranate juice).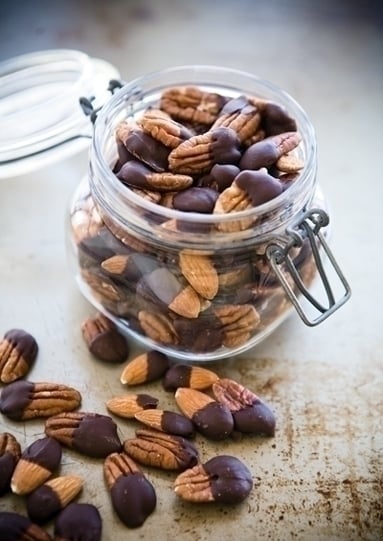 photo by Allison of Some the Wiser
Fruit and cheese are always a classic pairing. The protein in cheese can help with the afternoon slump giving kids the boost they need to push through their homework. Fruit offers a little something sweet while still being healthy choice.
We like Mini Babybel, The Laughing Cow® Wedges, and The Laughing Cow® Smooth Sensations™ Cream Cheese Spread and keep these options on hand for easy snacking. Pair your favorite fruit and cheese on a plate or make some fun kebabs. Here are some pairing ideas:
Cherries and Gouda
Apples and Sharp Cheddar
Strawberries and Mozzarella
Apricots and Gouda
Peaches and Mozzarella
Apples or Pears with Cinnamon Smooth Sensations™ Cream Cheese Spread
Pears with Blue Cheese Smooth Sensations™ Cream Cheese Spread
Berries with Classic Flavor Smooth Sensations™ Cream Cheese Spread
Craving Carbs? Sometimes all my kids want are carbs. So as not to spoil dinner, think: small portions. I also try to offer items that are either packed with nutrients or are very light on the stomach.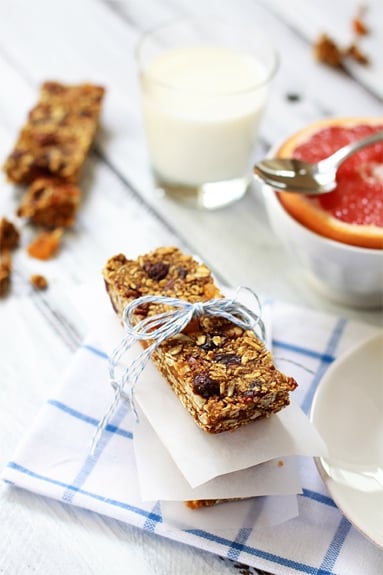 A few crackers with cheese and/or a small piece of lunch meat
What do you serve for after school snacks? I would love to hear your ideas!
I am an official brand advocate for Bel Brands in 2013. While I receive compensation for participation as a brand advocate, opinions are my own.