Thanksgiving Recipe & Planning Guide
Planning and Cooking a Thanksgiving Feast is a lot of work, but sometimes coming up with the Thanksgiving Menu feels like the hardest part.
If you're stressing over your Thanksgiving Preparation Schedule and Menu Planning there is no need to worry. I've got you covered with Thanksgiving Preparation Tips for a Stress-Free Thanksgiving Day and recipes for the whole day from Breakfast, to Afternoon Snacks and Appetizers, through just about every course for the big meal.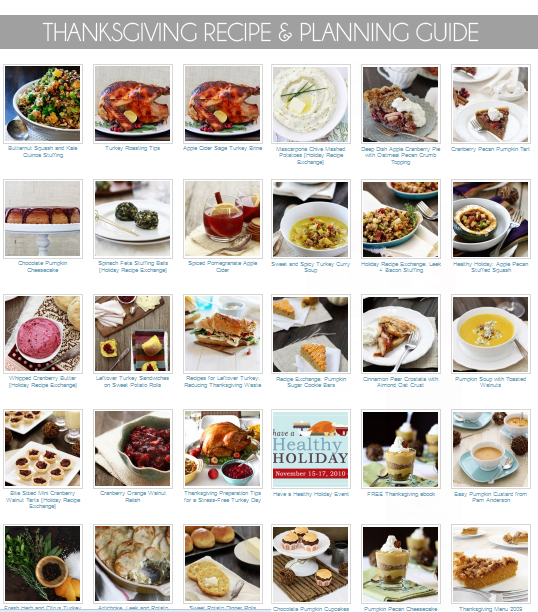 By doing a little bit of planning and preparation each day leading up to Thanksgiving, you can have a smooth-sailing Thanksgiving, no last minute craziness and lots of fun family time.
Breakfast Ideas:
We typically enjoy a nice breakfast or brunch on Thanksgiving morning and skip lunch in favor of waiting for the big dinner feast. Here are some of my favorite breakfast ideas.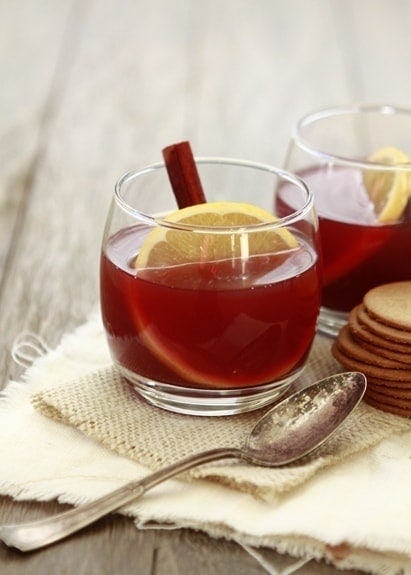 Drinks:
Baked Sweets:
Pumpkin Cranberry Bread can be baked in advance and frozen until the night before or simply baked the night before. Muffins with streusel toppings do well baked the night before, but streusel loses crunch when frozen and thawed.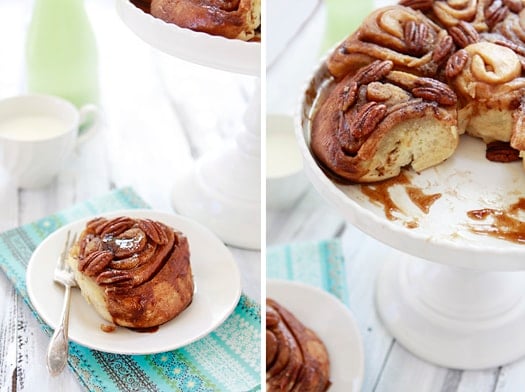 The yeast rolls work well assembled the night before and refrigerated prior to the second rise. Then, set out in the morning and allow them to come to room temperature and complete the second rise before baking.
Oatmeal and Granola:
If you're looking for simple breakfast ideas, these will do well for you. The Maple Pears are a cinch to whip up. Just serve them with granola and yogurt or on top of a simple bowl of basic oatmeal.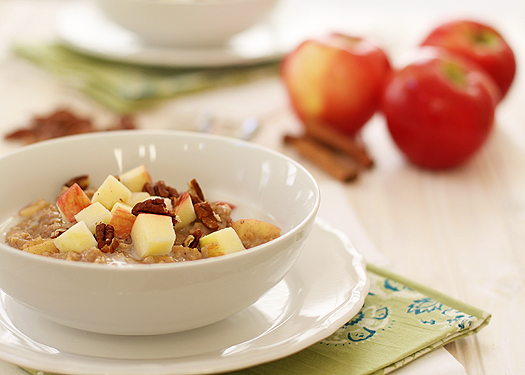 The Steel Cut Oats cook up quickly because they are soaked overnight. The baked pumpkin oatmeal is quick to prepare in the morning, but can be prepared the day before and reheated in the morning if needed.
Savories:
It is always nice to have something a little savory to balance the sweet. Egg cups are super quick to prepare while the quiche and frittata can be made the day before if you like.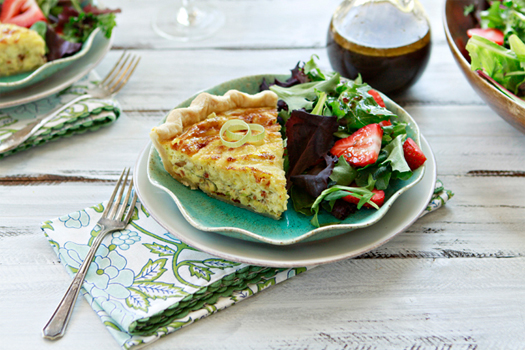 And of course, you can't go wrong with a little bacon. I like center cut to decrease the fat and grease.
Appetizers and Afternoon Snacks
If afternoon leaves you needed a little nibble to sustain you until your Thanksgiving feast, check out some of these ideas for afternoon snacks or appetizers.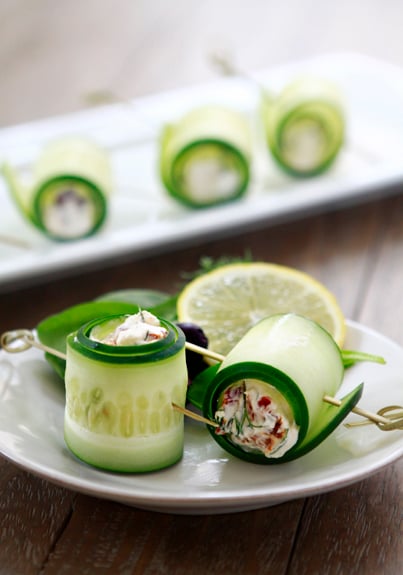 Pesto and Hummus are easy make-ahead idea that can be spread on whole grain crackers or used as a dip for vegetables. If you plan on making Hard Boiled Eggs for Deviled Eggs, make sure you buy your eggs this weekend. Older eggs are easier to peel!
Tip: Choose low-carb options if you don't want to risk filling up before dinner.
Turkey
If you are new to roasting a turkey or simply want to brush up your skills, check out my Turkey Roasting Tips to get you started. It isn't as difficult as it sounds once you get the method down.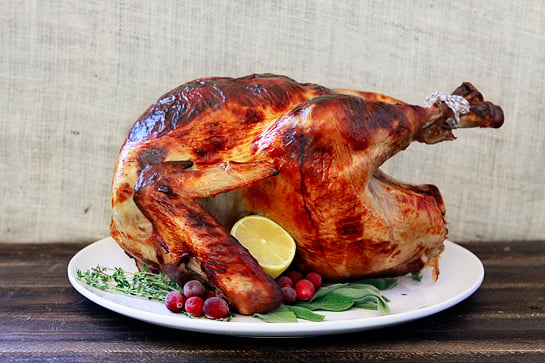 Brine Recipes:
Brining your turkey will help infuse it with flavor while also keeping the meat incredibly moist. Take note that you'll have to plan ahead as a turkey needs to soak in the brine for approximately 24 hours.
Stuffing
Stuffing is easily the highlight for many at Thanksgiving. I have to favorites to share with you, one traditional and another made from quinoa. Take your pick or prepare both.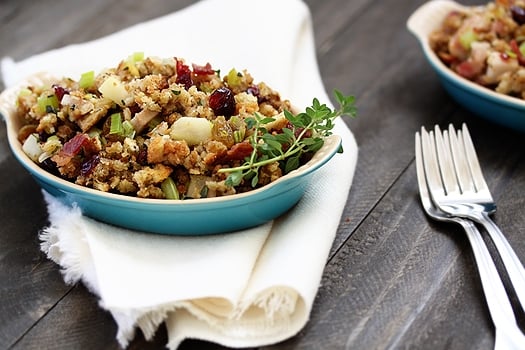 If you are looking for a way to decrease carbs and increase nutrition for your Thanksgiving Menu, the Butternut Squash and Kale Quinoa Stuffing is a great option. Quinoa is rich in fiber and has a low glycemic index, which means it will help balance out any post-meal blood-sugar spike after you've indulged in everything else on your Thanksgiving menu.
Condiments
I love this whipped cranberry butter as a great way to use up any leftover cranberry sauce after Thanksgiving, but it is also great served as an alternative to plain butter to spread on rolls.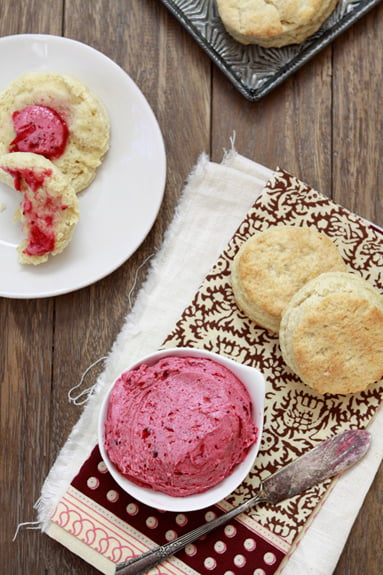 You can also make delicious herbed compound butters to spread on rolls or use in your mashed potatoes. And for the cranberry sauce lover, I love our Cranberry Orange Walnut Relish.
Side Dishes
Are the side dishes the star of your Thanksgiving table? Here are some of our well-loved ideas to get you started.
If you need to cut down on preparation time, but would still like a nice side dish, roasted vegetables are always simple. Toss potatoes, asparagus or brussels sprouts with olive oil, season with salt and pepper and roast at 425 degrees F until tender and browned.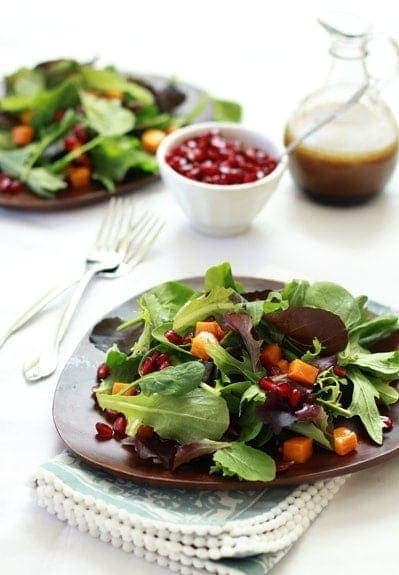 Pumpkin and Squash:
Potatoes:
Bread and Rolls
I prefer homemade bread and rolls over store bought almost any day. There are only a few store bought options that I like enough to serve at my table. If you're looking for homemade bread or roll ideas for your Thanksgiving menu, here are a few of our favorite recipes.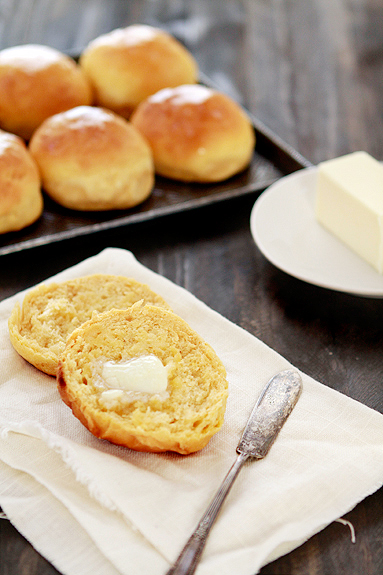 Desserts
I think it is safe to say that the Thanksgiving desserts are my favorite part of the big holiday feast. We have tried several recipes over the years. This year I'm preparing the Pumpkin Chocolate Cheesecake and a Deep Dish Cranberry Apple Pie, but they are all excellent picks.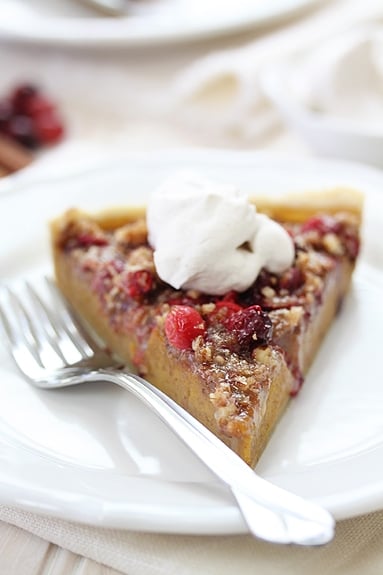 Pies and Tarts:
Cakes and Cupcakes:
Spoon Desserts:
Cookies and Bars:
 How is your Thanksgiving Planning going? What is your favorite menu item?